And it is a wrap! We made it and filled all the letters with wonderful crafts, you all did a great job and once again proved that the artisan crafts community is wonderful

I hope that this ABC's will help you learn more about crafts, and maybe find a craft you didn't know existed but want to try!
Artisan Crafts ABC: A - D | E - H | I - M | N - R | S - V | W - Z
Artisan Crafts ABC II: A - D | E - H | I - M | N - R |
S - V | W - Z
Artisan Crafts ABC III: A - D | E - H | I - M | N - R | S - V | W - Z


W stands for Weaving
Weaving is the traditional method of creating fabric by interlacing threads or yarn until it becomes a cloth, it usually refers to the traditional method of weaving with an horizontal loom, which has been estimated to exist since around 5000 BC. Weaving was powered by human strength for years, until the introduction of steam power which made the production of fabric much faster. Weaving is rare nowadays, but the fabrics that can be made with it are gorgeous and high quality.
:thumb338229792: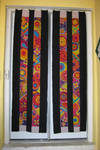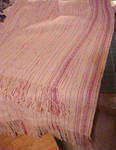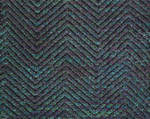 W stands for Wire Crochet

You can crochet thin wire as you usually would do with yarn. This way, you can create beautiful jewelry by crocheting wire and adding some beads.
Added by digikijo.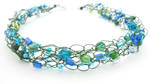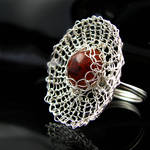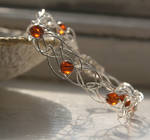 W stands for Wings
Wings are usually used to fly or glide through the air and come in many different shapes and colours.
digikijo.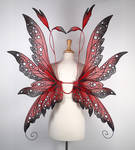 :thumb209175526: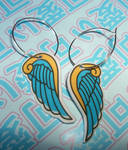 X stands for Xatu
Xatu is
a dual-type Psychic/Flying Pokemon.
Added by Brookette.

:thumb314486074: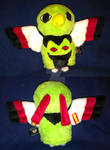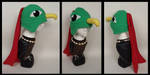 X stands for Xylophone

A musical instrument that has wodden bars and is struck by mallets.
Added by Brookette.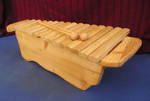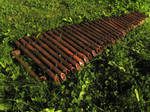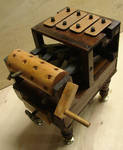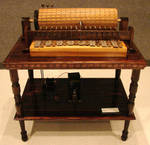 X stands for

Still missing one X to complete the set of three! Although this is a really difficult one!
Y stands for Yellow
This color is described as the part in the visual spectrum of light between the orange and green, from 570 to 590 nm.It's bright, warm and hated by some, but it has been skillfully used by others. Added by Brookette.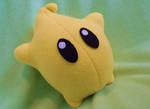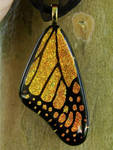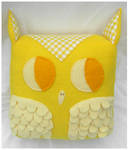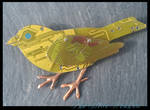 Y stands for Yo-Yo
The Yo-Yo is a simple game that consists of two discs joined by an axle and a string. According to some researchers, it has been around since about 500 BC. Yo-Yos can be easily and beautifully crafted or decorated. Added by Brookette
.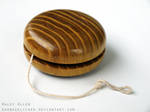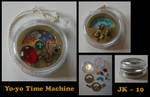 Y stands for Yo Gabba Gabba!
This popular Nickelodeon Children's show has colorful characters and great music that appeals even to adults!
Added by Brookette.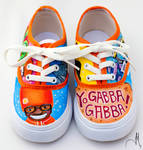 :thumb190197747: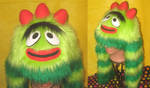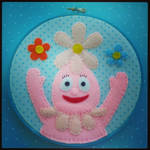 Z stands for Zim
Invader Zim is a cartoon created by Jhonen Vasquez about an alien who his too incompetent to conquer Earth. It takes place in an exaggerated and obscure version of our own planet. It was aired in Nickelodeon and despite being canceled after just a few episodes, it has a large following even after 12 years.
Added by Brookette.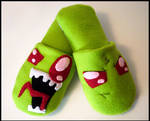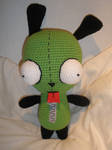 :thumb178524993: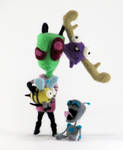 Z stands for Zebra

The Zebra is an equid from Africa with a white and black stripped pattern, the pattern is unique to each individual as much as we all have different finger prints. Zebras have some fans in the crafting community, and the pattern is also popular as decoration or clothing.
Added by Brookette.
:thumb191410739: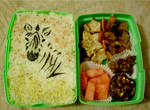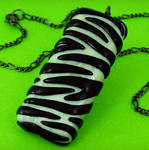 Z stands for

Still missing one Z to complete the set of three! If you have any idea please don't hesitate to leave a message