The quest to make the ultimate artisan crafts encyclopedia continues

this year with the contribution of the community! If you want to add something to the rest of the articles please let us know, we're still trying to fit some letters! Specially those pesky Q, X, Y, W and Zs. Every submission will be credited

you can suggest your own thumbs as example too!
Artisan Crafts ABC: A - D | E - H | I - M | N - R | S - V | W - Z
Artisan Crafts ABC II: A - D | E - H | I - M | N - R |
S - V | W - Z
Artisan Crafts ABC III: A - D | E - H | I - M | N - R | S - V | W - Z </a>
I stands for Image Transfer

A method used to transfer an image onto polymer clay, wood, or other materials. Usually an inkjet printer is used to create the image to be transferred. Some methods use a special kind of transfer paper. Added by
SingapuraStudio
.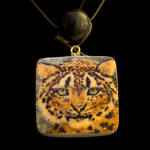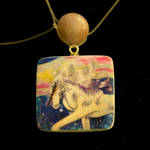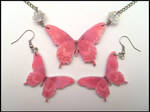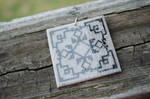 I stands for I-cord

Also Icord, is a crocheted, knitted or loom knitted cord made of yarn. The finished cord can e.g. be used as decoration or get assembled to a scarf.
Added by digikijo
.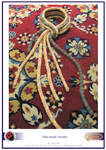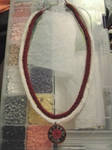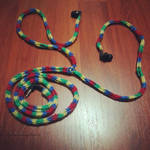 I stands for Intarsia Knitting

Intarsia is a method of knitting using several colors. It differs from other multiple color knitting techniques in that when the color changes, the yarn is left hanging on the back of the work.
Added by yashachan.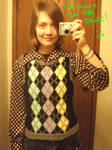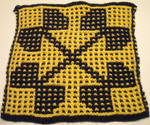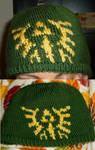 J stands for Jam
A type of fruit preserve usually made with both the juice and flesh of one type of fruit or vegetable. Used as topping, decoration, cooking ingredient or filling for bakery.
Added by Brookette.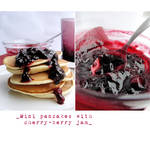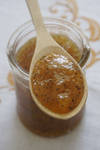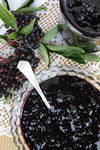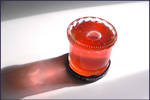 J stands for Jar
A jar is a vessel commonly used to contain liquids. They can be handmade out of clay or glass, recycled jars are often decorated and given a new life.
Added by digikijo.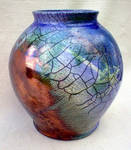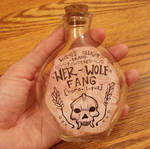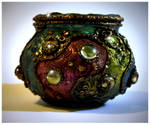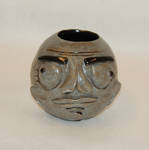 J stands for Jade
Jade is a beautiful green stone slightly translucent and highly glossy. It is of metamorphic origin, and extremely priced in prices where it is rare. Jade is used extensively in jewelry.
Added by MoonFey and Stygma.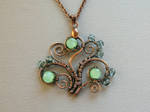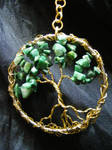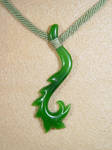 K stands for Kirigami

Kirigami
is a form of origami, but instead of just folding, the artist also uses cutting. Kirigami works are either flat or can be opened to 3D figures.
Added by digikijo.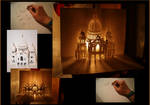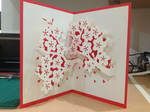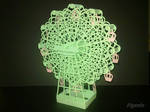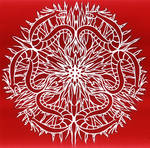 K stands for Knitting with Beads
It refers to knitting with beads on the stitches or between them. Beads can be prestrung or you can hook them onto yarn as you go. There are two methods by which you can knit with beads - beaded knitting and bead knitting. In beaded knitting the beads are placed between the stitches, while in bead knitting they are on the stitches. Knitting with beads is nowadays usually used to produce embellished garment or for making jewelry, but Victorian beaded purses are what made it popular. Viking knitting is an ancient form of circular wire weaving, not actual knitting. Added by Cayca.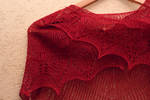 :thumb180984458::thumb321806572: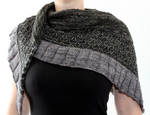 K stands for Kanzashi

Kanzashi are traditional Japanese hair ornaments. The most popular technique involves folding colorful pieces of fabric to create flowers, particularly tsumami kanzashi flowers. The style has expanded to include other shapes, specially animals.
L stands for Loom Knitting

Knitting with a loom is often described as being easier and faster than knitting with needles, and some advocates even say it's more fun. A knitting loom is a round object with raised pegs to catch the yarn, the width of the final knit can be determined by the diameter of the loom. Kits of loom are easily available in most craft stores and are relatively inexpensive.
Added by

Cattibalistic
.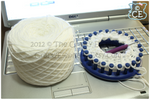 :thumb325861022: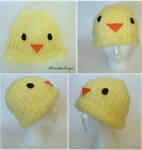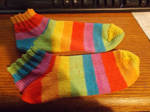 L stands for Ladder Stitch

Ladder stitch is rarely used alone but it is essential for brick and herringbone stitch. The name owes to the ladder like look it produces. This is a fast and simple stitch that leaves room for numerous embellishments. It can be done with one or two needles. Bugle beads are often used for ladder stitch.
Added by Cayca.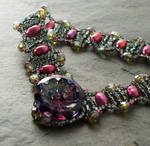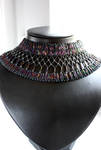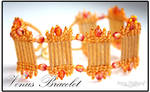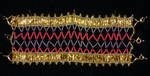 L stands for Lariat
A lariat is a kind of closure or attachment for necklaces, scarves or even cellphone charms. The ends are fastened by tying them in a knot or by pulling one end through the ring on the other end. Longer pieces can be folded in half and the middle part is used as a slide for the ends.
Added by Cayca.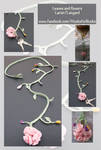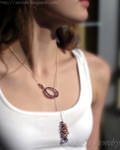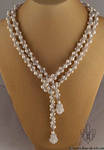 M stands for Marbled Paper

Paper marbling is a fun and beautiful decoration technique which involves tinting a paper with colors and patterns that resemble marble. It's usually performed over a liquid medium, a thin layer of paint is spread over the surface and disturbed to produce the effect. The paper is then pressed against the paint and allowed to dry. The paper can be used for paper crafts, greeting cards, decoration, etc. One inexpensive and fun way to do paper marbling is using shaving foam.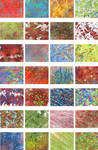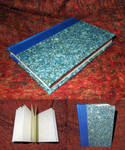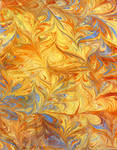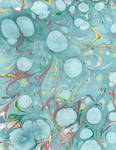 M stands for Masks
Masks are one of the most popular, versatile and inclusive crafts there is. Masks can be made with pretty much any craft and technique: leather, beadweaving, clay, metal, paper, latex, etc. Masks can be worn as costumes, cosplay, fairs, or used as beautiful decorations.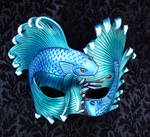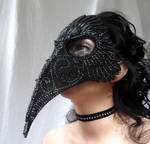 :thumb153421649: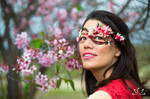 M stands for Miniatures
Miniatures are scaled down representations of real objects, persons, landscapes, animals, and anything a crafter needs. Miniatures are commonly used in dollhouses, scenes, or as decorations. Some of them are surprisingly small!