Artisan Crafts ABC: A - D | E - H | I - M | N - R | S - V | W - Z
Artisan Crafts ABC II: A - D | E - H | I - M | N - R |
S - V | W - Z
Artisan Crafts ABC III: A - D | E - H | I - M | N - R | S - V | W - Z


The quest to make the ultimate artisan crafts encyclopedia continues

this year with the contribution of the community! If you want to add something to the rest of the articles please let us know, we're still trying to fit some letters! Specially those pesky Q, X, Y, W and Zs. Every submission will be credited

you can suggest your own thumbs as example too!
E stands for Engraving

Engraving refers to the technique of incising a design by removing thin layers from a surface, and unlike
carving
most of the times the design doesn't go through the whole thickness of the material. Traditionally engraving has been performed with chisels, but it has been modernized with the use of engraving machines and laser engraving. Engraved pieces can be used as decorations or
intaglio
.
Added by MoonFey.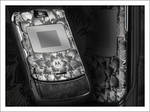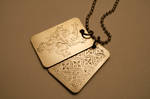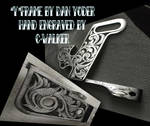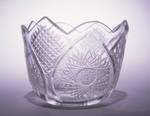 E stands for Eggs
Despite being so delicate, crafters have found endless ways to use eggs in their creative endeavors. Chicken eggs are often painted and decorated, while ostrich and emu eggs are usually carved or engraved. Emu eggs are especially interesting, the surface can be carefully carved to reveal different colors on each layer, creating very interesting effects. Remember that these are all real eggs!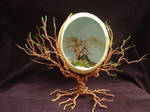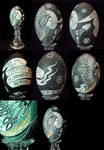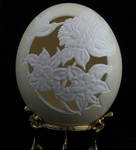 E stands for Ebony
Ebony is a hard, heavy, resistant wood from tropical areas. Ebony is particularly prized for its dark color, in some cases almost completely black, the darker the more expensive it is. Ebony has been used in anything from furniture to jewelry, and is usually considered a good wood for carving.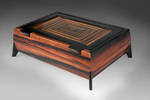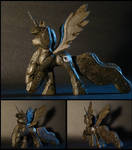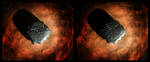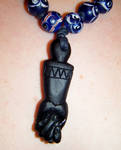 F stands for French Beadwork

is the art of making flowers out of wire and beads. It is thought to have originated in 14th century Germany. Beaded flowers were used as altar decorations, wedding wreaths and wedding bouquets. In 19th century France this technique became very popular and from there it spread across the world.
Victorian beadwork
also uses wire and beads to produce flowers , but the difference between French and Victorian beaded flowers is in how the flower is made. A French beaded flower is made by adding more beads to the wire and then bending wire in a circular way. There are less bends to the wire, which results in a more fluid appearance. A Victorian beaded flower adds only a few beads at a time, and then the wire is bent. The structure of the work looks a bit like ladder stitch. This results in a sturdier flower which can take a bit more wear and tear than a French beaded flower.
Added by Lady-Blue and Cayca.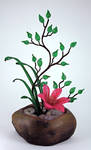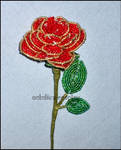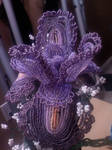 F stands for Forging
Forging is the process of shaping a metal by consecutive cycles of heating and hammering (or any other compressive force). Forging is a traditional but very extenuating method, more recently simplified by machines. Forged metals are usually stronger and they can be shaped into beautiful and unique forms.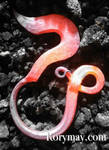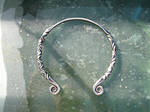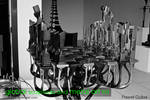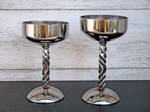 F stands for Fragrance

Fragrances or perfumes are aromatic compounds with a pleasant smell, commonly used for personal use. Crafting your own perfumes is relatively easy, most of the materials can be found easily online and it allows the opportunity of creating unique blends of aroma, which make great personalized gifts. Additives such as fixatives may be required, and it's also possible to create novelty perfumes with interesting aromas, themes or presentations.
:thumb175186156: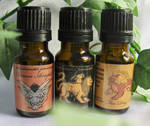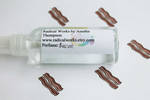 G stands for Goldsmithing
A goldsmith is a metal artisan that specializes in creating things out of gold, and sometimes other precious metals as well. A goldsmith uses techniques such as forging (described above), soldering, casting, polishing, etc, in the metals to create beautiful images, shapes and objects that can range from single jewelry to incredible decorations. A goldsmith works with gold and its alloys and shapes them to his desire, unlike
gilding
and electroplating which only cover a surface or cheaper metal with a thin layer of gold.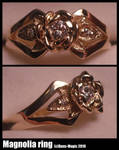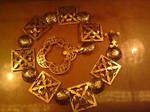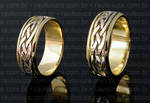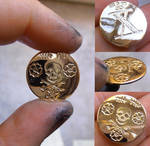 G stands for Greeting Cards

They can be made for pretty much any event and with anything from solemn to humorous themes. Usually made out of paper (handmade paper adds awesomeness points) with techniques such as
heat embossing
,
quilling
, and
decoupage
, but as with any other craft there's always surprises! Techniques and materials can be borrowed from any other craft to follow the artist's creative impulses.
Added by Kirin-Rosenbaum.
:thumb343117451: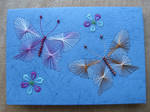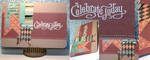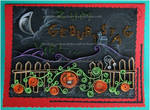 G stands for Gears
Gears have enjoyed an increasing popularity with the explosion of steampunk, and they have found their way into many other crafts and styles. Some have criticized the misuse of gears, as
this video cleverly points out
youtu.be/TFCuE5rHbPA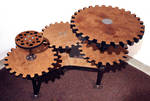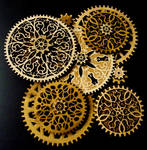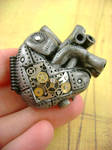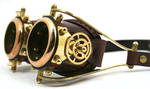 H stands for Handflower
Also known as a slave bracelet, it is a jewelry piece worn over the back of the hand. It usually consist of a bracelet, a ring and a central decoration that connects these two and covers the back of the palm. These are often worn by belly dancers.
Added by Cayca.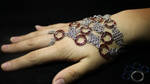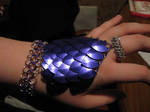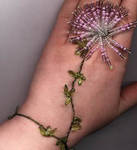 :thumb196143745:
H stands for Herringbone
Herringbone or Ndebele stitch owes its first name to the structure of the stitch and the second to the African tribe that invented it. This is a fairly fast stitch in which the beads are added two at a time. These beads don't lie flat next to each other but create tiny Vs that result in well known herringbone pattern. It starts with a ladder stitch base and can be turned into so many different shapes. Added by Cayca.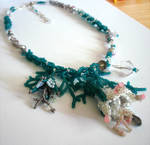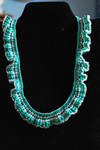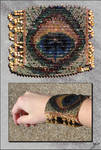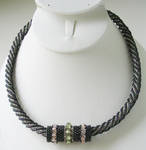 H stands for Hardanger Embroidery
Hardanger embroidery so known as Hardangersøm that refers to the embroidery style from the Hardanger area of Norway. It uses a combination of drawn thread work, counted stitches and pulled thread embroidery. It was traditionally made with white threads on a fine, white evenly woven fabric although nowadays it's also done with coloured threads or on coloured fabric.
Added by Magical525.