Last year
MyntKat
did an excellent work putting together an Artisan Crafts ABC for
projecteducate
, however the Artisan Crafts are so extensive, diverse and ever-growing that there's still much to cover. In this new Artisan Crafts Week we will explore some different crafts, techniques, materials and popular themes to expand your knowledge of this addictive world. This list is still not complete, and we invite you to share with us your knowledge.

Artisan Crafts ABC: A - D | E - H | I - M | N - R | S - V | W - Z
Artisan Crafts ABC II: A- D | E - H | I - M | N - R | S - V | W - Z
S stands for Soutache
Soutache is a flat decorative braid used in tapestry, military uniforms and clothing. Soutache now also refers to the derived technique of putting together stones, pearls or crystals with thread or yarn to create intricate jewelry pieces. Although it's in French, this tutorial has great images that make the technique easy to understand:
www.oceaniecreations.fr/blog/s…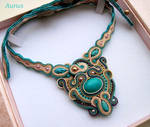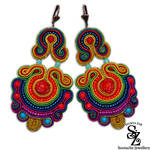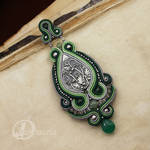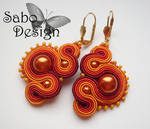 S stands for Soap
Soap is not boring anymore! Many artists offer soap with all kind of scents, colors and designs. Soap making can also be combined with wet felting to create a soap and scrub all in one, a greener approach to traditional packaging and commercial scrubs.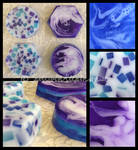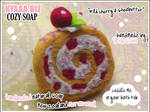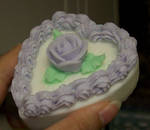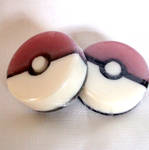 S stands for Serigraphy
Serigraphy, screen printing, or silkscreen are names given to a technique that consists on creating a stencil that is later transferred into a canvas by pushing ink into the open spaces of the stencil, permitting to obtain sharp edges, reproducibility and reduced cost. Although it's most popularly used for shirts pretty much any surface can be screen printed with the correct materials. It's also possible to print in several colors but they must be planned in several steps and most of the times in different templates as well. A
basics tutorial
by
sirris
is available.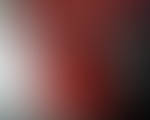 :thumb187615888: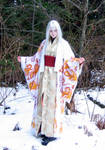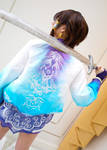 T stands for Temari
Temari are traditional Japanese thread balls that are customary given as gifts. They are made with colorful threads, intricate designs, optical illusions and sometimes, good wishes. They're prized because of the relatively little materials and cost they represent, while still yielding and striking and unique result.
A tutorial
on how to make temaris has been made by
yatsu
.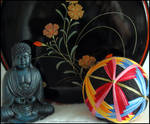 :thumb107812929: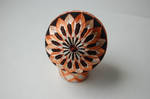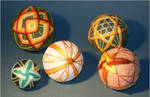 T stands for Talavera
Talavera is a kind of pottery made exclusively in the city of Puebla, Mexico and its close vicinity. Talavera pottery is made by hand with traditional techniques dating back to the 16th century, it consists of a clay pottery with a milky white glazed surface and slightly embossed designs painted traditionally in cobalt blue, but other colors can be used too. The whole crafting process is regulated by strict traditions and it takes months to produce a single piece, making it quite valuable.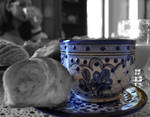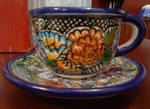 :thumb269701749: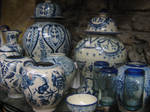 T stands for Tatting
The activity of crafting lace by creating a series of knots is called tatting. Tatting can be performed with a special tool called a shuttle, small needles (sometimes even sewing needles for particularly small objects), hooks similar to the ones used in crochet or without tools by knotting the thread using only the fingers. The tatted piece can be used for clothing, jewelry, as doilies or other decorations.
:thumb173681387: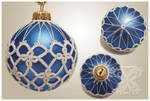 :thumb186912981: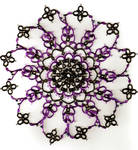 U stands for Upholstery
Refers to the activity of padding, giving new springs, sewing or putting new fabric on furniture, particularly chairs and sofas.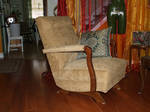 :thumb149129695: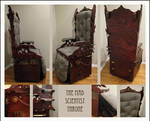 :thumb301106954:
U stands for Umami
Umami is a basic taste along with salty, sweet, sour and bitter. It's usually described as savory or pleasant, and it's caused by L-glutamate or glutamates (the salts of glutamic acid) present in certain foods. Umami also enhances the flavor of other food by a synergistic effect. Food rich in umami include fermented foods (soy sauce, cheese), mushrooms, broth, fish, shrimp, tomatoes, cured meats, etc.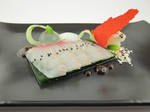 :thumb158011029::thumb139894064: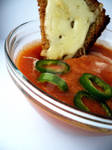 U stands for Urn
It's never easy to loose a loved one, but some awesome deviants found a way to cope by crafting. There's also some beautiful personalized urnes available, many of them completely unique.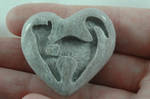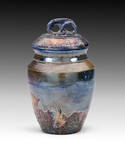 :thumb107834569:
V stands for Vegetable bouquet
Vegetable bouquets are as beautiful as they're healthy.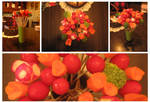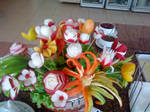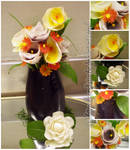 V stands for Vial
Vials make the perfect jewelry piece as some of these artists prove, look at that tiny origami rose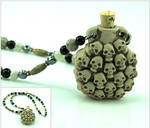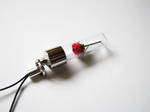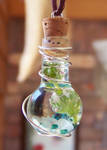 V stands for Vans
Some of the most creative and incredible works of art can be found painted over a pair of customized shoes.