Last year
MyntKat
did an excellent work putting together an Artisan Crafts ABC for
projecteducate
, however the Artisan Crafts are so extensive, diverse and ever-growing that there's still much to cover. In this new Artisan Crafts Week we will explore some different crafts, techniques, materials and popular themes to expand your knowledge of this addictive world.
This list is still not complete
, and we invite you to share with us your knowledge.
Artisan Crafts ABC: A - D | E - H | I - M | N - R | S - V | W - Z
Artisan Crafts ABC II: A- D | E - H | I - M | N - R | S - V | W - Z

N stands for Nerf
Whoever saw one of those bright plastic things and said "hey, I can make something awesome out of this" was a GENIUS. Customized Nerfs make fantastic cosplay props that are con-safe, but they're also great display pieces or decorations. Many styles, from steampunk to fantasy are achievable with a mix of paint job and construction work.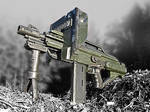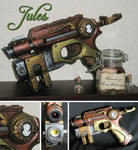 :thumb306856878:
N stands for Necklace
The necklaces some talented deviants make are more than extraordinary. Pretty much all the Artisan Crafts are represented, there's even delicate crochet or origami necklaces.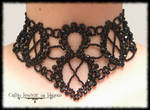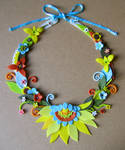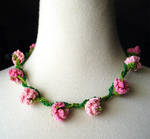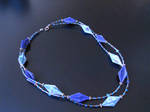 N stands for Nest
I found a lot of crafts with the theme of nests, food, jewelry, plushes, some of them were cute, others meaningful, all of them were beautiful.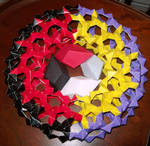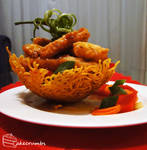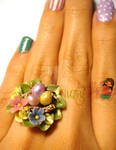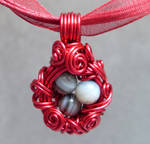 O stands for Omiyage
Omiyage means gift in Japenese, sometimes small gifts are wrapped in beautiful handmade bags that are also called omiyage by association. Sewing omiyage purses became an art on its own, they can be used as decoration, to carry around small objects, money, or to wrap small gifts.
This book
by Kumiko Sudo is the usually place to start learning.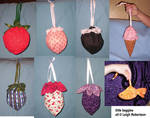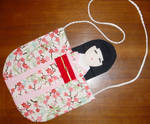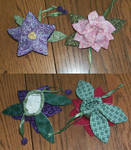 :thumb112254107:
O stands for Opal
Opal is a semi-precious stone that displays the phenomena of adularescence, meaning that when seen from different angles it appears to shine from a place below the surface. Opal is usually milky white with blue or greenish shine, but it can also exist in almost any color. Its many beautiful colors make it popular in jewelry.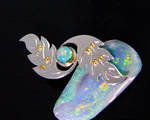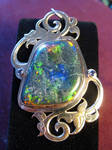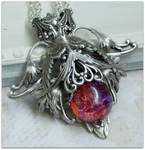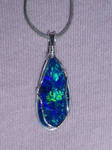 O stands for Ogre
Ogres, yes, ogres. Because deviants never fail to show that they can turn anything into art!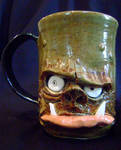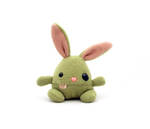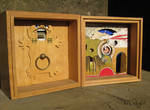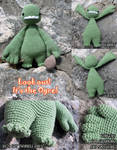 P stands for Polymer clay
While not being strictly clay, this polymeric product is pliable and workable like clay, hence its name. Polymer clay consists of polyvinyl chloride (PVC) mixed with plasticizers to make it pliable, and unlike conventional clays it can be cured or harden at a lower temperature, making it appropriate for use at home. In recent years it has seen a spike of interest and it's being used for jewelry, miniatures, props, decoration, and many more things. An introduction to polymer clay can be found
here
.
:thumb279129449: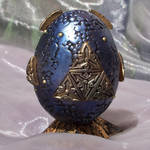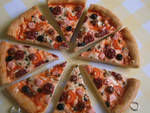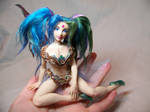 P stands for Papier-mâché
Also spelled as paper mache it means chewed paper in French. It's made out of paper pulp, water, and some sort of glue (PVA or starch based most commonly) and it can be easily and inexpensively made at home, making it also valuable as a recycling method. The messy pulp can be molded or shaped and when it dries it becomes sturdy enough to be sanded, painted or drilled.
This tutorial
briefly explains how to make a mask just with newspaper and glue.
:thumb145262180: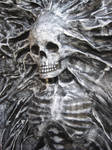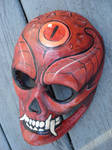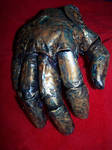 P stands for Pleat
Pleat refers to the design obtained by folding upon itself a piece of fabric until several consecutive creases are created; some pleats are ironed to obtain a crisp fold or left as is for a soft wavy fold. Pleats are probably as infamous as they are famous.
This tutorial
by
Solai-Tsukada
shows how to sew a pleated skirt.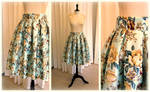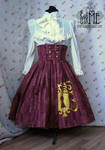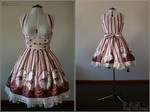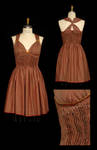 Q stands for Quartz
Quartz is a very abundant mineral, so much that it's the mineral most commonly used in jewelry. It isn't any less beautiful because of it, it's present in any color from completely colorless to pitch black. Depending on the color, microcrystalline structure or impurities it receives several names: citrine, agate, onyx, jasper, amethyst, aventurine and others are all forms of quartz.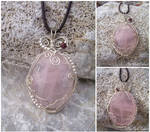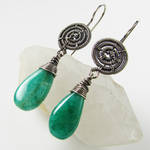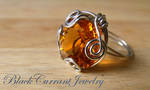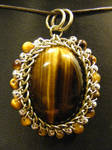 Q stands for Quiver
Awesome, fantastic, magical, quivers.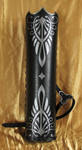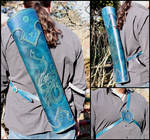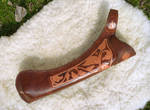 Q stands for Qwerty
Qwerty is the name given to the predominant keyboard layout, named that way for the six first letters. So what can be done with an old keyboard? The answer is anything!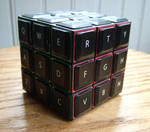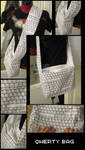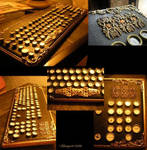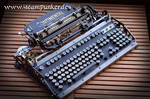 R stands for Resin encapsulating
Resin encapsulating is a technique that involves pouring liquid resin over an object to preserve hold or frame said object. Molds are commonly used to obtain interesting shapes, once the resin hardens it can be polished until a shiny finish is achieved. The finished pieces can be used as mementos of significant times or objects, pendants or novelty objects.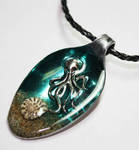 :thumb70363653: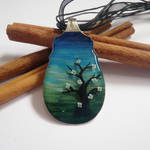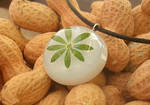 R stands for Ribbon folding
Ribbon folding is the technique of folding a piece of ribbon, either paper or fabric, to create beautiful shapes. It's close to origami, instead that it's practiced with long pieces of ribbon instead of sheets of paper.
This tutorial
by
VioletLeBeaux
explains how to make a ribbon rose, and
this one
by
Raechel
shows how to make a ribbon fenix.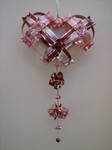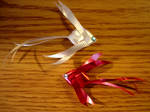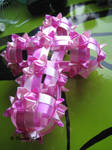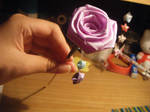 R stands for Raspberry
Raspberries are a very delicious, colorful and beautiful fruit. Fun challenge: Guess which ones are real raspberry treats and which ones are fake!