Last year
MyntKat
did an excellent work putting together an Artisan Crafts ABC for
projecteducate
, however the Artisan Crafts are so extensive, diverse and ever-growing that there's still much to cover. In this new Artisan Crafts Week we will explore some different crafts, techniques, materials and popular themes to expand your knowledge of this addictive world.
This list is still not complete
, and we invite you to share with us your knowledge.
Artisan Crafts ABC: A - D | E - H | I - M | N - R | S - V | W - Z
Artisan Crafts ABC II: A- D | E - H | I - M | N - R |
S - V | W - Z
I stands for Isomalt
Isomalt
is a disaccharide sometimes used as sugar substitute. When melted and cooled isomalt has a better clarity and stability than regular sugar, making it superior for sugar crafting and sculpting.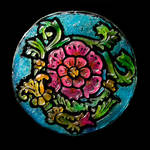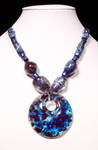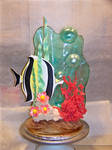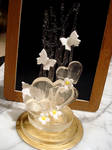 I stands for Intaglio
Intaglio is an ancient printing method that involves the use of an etched piece of metal with the image as a negative. The metal is inked and the surface wiped, so that the ink only remains in the groves and it's transferred to paper by applying pressure. The result is a crisp image with a slight emboss that can be reproduced with certain ease.
wisdom-of-trees
made
a very useful tutorial
explaining the whole process.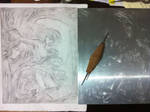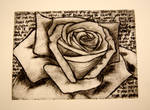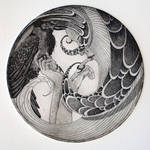 I stands for Iridescence

Iridescence is the quality of certain objects to apparently shift colors when the point of view or illumination changes. Some artists love to work with it and use it to their advantage, with very hypnotic results.
:thumb71736140: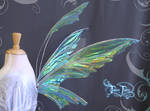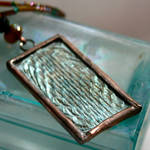 J stands for Jacket
A jacket is a clothing piece that is worn on the upper body, it's light and comfortable usually with long sleeves. Here's some examples from talented deviantART artists.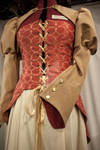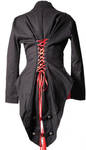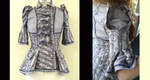 J stands for Journal
Customizing journals is a popular activity, almost every artisan craft can be used to personalize a journal, mixed media is probably used the most.
:thumb207520055: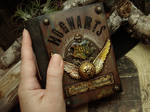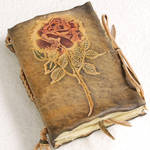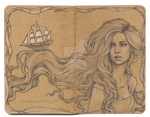 J stands for Jester
Jesters are a recurring theme for wonderful handmade creations, here's a small sample.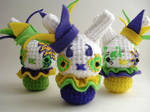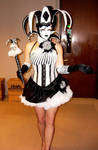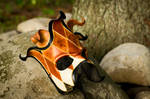 K stands for Kumihimo
Kumihimo is a form of Japanese braiding that creates rope-like strands that can be used for jewelry. Kumihimo is usually performed with a disc with indents on its circumference, the indents are used to hold the thread and move them from indent to indent in a pattern that creates the braid, it's possible to create simple images or add beads to the braid. Gex78 made a very clear tutorial explaining a simple kumihimo.
K stands for Knotting
Knotting refers to the art of creating a piece out of knots, it can be decoration, jewelry, or holders. Macramé, Chinese knotting and Celtic knotting are the three most common examples of knotting. A simple tutorial to make a macramé bracelet can be found here and a video for a simple Celtic knot heart here.

K stands for Koala
Koalas everywhere!

L stands for Labradorite
Labradorite is a beautiful stone that can display multiple colors and the optical effect of labradorescence, which is similar to adularescence, meaning that when the light hits the stone from a certain angle it glows from a place below the surface.

L stands for Latte art
Latte art is performed only by the most talented baristas by pouring steamed milk into espresso to create a pattern, design, or even writing. The images can be created by pouring the milk alone or by sort of drawing by dragging a stirrer cross the milk. A video tutorial for the most basic designs, a heart and a rosetta, can be found here.

L stands for Lamp
Lamps, in more ways and techniques than I could ever imagine.

M stands for Millefiori
Millefiori is Italian for "a thousand flowers" and it's a technique to create patterns in multicolored glass, the glass is stretched until the diameter is reduced along with the pattern, giving a small but very intricate design that can be cut into smaller beads. Millefiori beads are popular in jewelry for their beautiful colored patterns. The technique has been borrowed by polymer clay artists as caning, since polymer clay doesn't need to be heated to be stretched it's much easier to use.
M stands for Mosaic
Mosaics are images created with pieces of colored glass, ceramic, plastic, polymer clay or any other material that an artist decides to use. The pieces can be perfect geometrical shapes or free form. Mosaics are usually meant to be decorative pieces.


M stands for Marzipan
Marzipan is an almond product that can be used for candy or to decorate desserts. It's sometimes preferred over the popular fondant because it has a much better taste and a translucent finish, but some people can be allergic to the almond. It's versatile enough to cover cakes, make small figurines or decorations, or even create whole sculptures out of it. Dragonsanddaffodils made a wonderful tutorial showing how to work with marzipan.