Last year
MyntKat
did an excellent work putting together an Artisan Crafts ABC for
projecteducate
, however the Artisan Crafts are so extensive, diverse and ever-growing that there's still much to cover. In this new Artisan Crafts Week we will explore some different crafts, techniques, materials and popular themes to expand your knowledge of this addictive world.
This list is still not complete
, and we invite you to share with us your knowledge.

Artisan Crafts ABC: A - D | E - H | I - M | N - R | S - V | W - Z
Artisan Crafts ABC II:
A- D | E - H | I - M | N - R |
S - V | W - Z
E stands for Embossing
Unlike carving in which material is removed, an emboss is performed by pushing the material from behind to create a raised surface or by pressing it between dies with sunken and raised patterns. It's commonly used on leather, paper or metal and depending on the material to be embossed a combination of heat, pressure and humidity is used. Not to be confused with heat embossing described below. A very complete tutorial about paper embossing can be found
here
.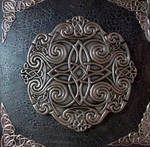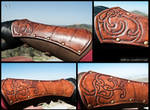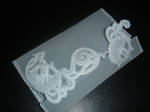 :thumb195233162:
E stands for Etching
Etching refers to using an acid or abrasive substance to corrode unprotected areas of a surface, usually glass or metal, to produce an image. Fire etching, sand etching and laser etching emulate the results without the use of acids. The pieces can be used as decoration, jewelry, or as part of a traditional printing technique called intaglio (described in the next article of this series). An etching tutorial by
ehay
is available
here
.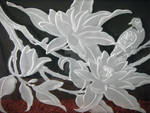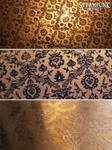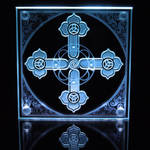 E stands for Entrée
Entrée (French for "entry") is the first course served to guests and it's meant to set the tone of the meal. Since it's the first impression one will receive in a restaurant, some chefs take great care in designing their entrées to be interesting, creative, delicious, beautiful and fresh, while still being small and not overwhelming so it doesn't compete with the rest of the meal.
That's a lot of pressure for one dish!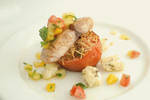 :thumb137506743: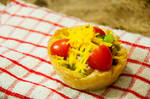 F stands for Fused glass
Fused glass, kilnglass or warm glass are all names given to the activity of layering glass in different colors and firing it until the layers melt into a solid piece. It's probably one of the most achievable glass techniques since it requires a lower temperature, but it still requires a kiln. A great step by step tutorial can be
found here
.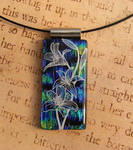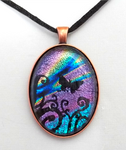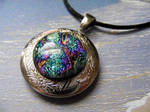 :thumb195267296:
F stands for Felting
Felting refers to the activity of mating and condensing fibers until they form a solid piece of fabric called felt. Felting can be performed by mating the fibers with a needle (needle felting) or by rubbing the fibers together in a soapy solution (wet felting). The final product can be used to make clothes, hats, dolls, plushes, paintings, decorations, jewelry, or even construction pieces for the car industry, making it one of the most versatile crafts. This
introductory tutorial
by
Lightspeed-Suzuka
is a great place to start.
:thumb307154999: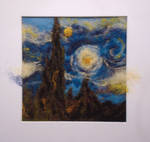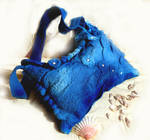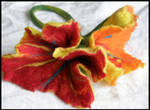 F stands for Fairies
Fairies are one of those things that seem to fascinate crafters and inspire them to create incredible works of art.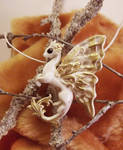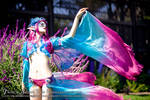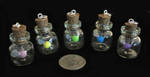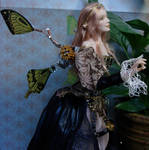 G stands for Glassblowing
Glass blowing is a technique in which a molten piece of glass is shaped by blowing air into it, causing the glass to inflate. The inflated piece of glass can be shaped and manipulated as it hardens to create vases, glasses, cups, decorations, figurines. etc. A wonderful demonstration can be seen in
this video
.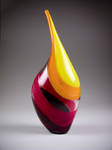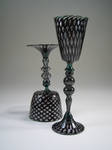 :thumb156200960: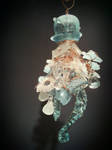 G stands for Garnet
Garnet is a gemstone commonly used in jewelry and appreciated for its rich red color, although it can exist in almost any other color.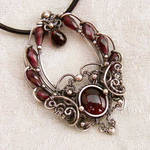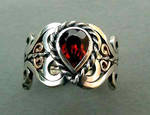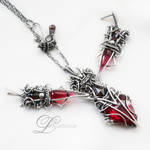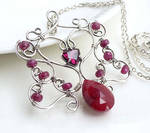 G stands for Gilding
Gilding is the activity of covering a surface with a thin layer of gold, most commonly gold leaf or gold powder. Gilding can be achieved by numerous techniques, it can be as simple as gluing it or as complicated as electroplating. The gilded place is called a gilt, and there's no limitations as to what objects can be gilded.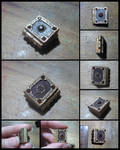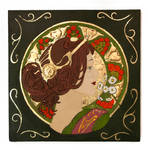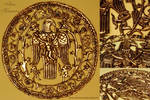 H stands for Heat embossing
Heat embossing, also known as stamping, is a way to easily do embossing on paper for gift tags, business cards, scrap booking, bookmarks, etc. The desired design is stamped with a slow drying ink, and special embossing powders are sprinkled over the design. The left over powder is removed, and the embossing powder is fixed with a heat gun that melts the powder into a smooth and solid piece embossed over the paper. An example can be seen in
this video
.
:thumb187086839: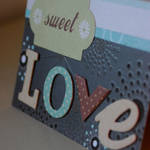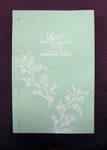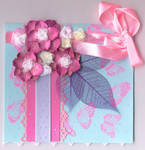 H stands for Hand spinning
Spinning fibers to produce a thread or yarn is an art on its own. Some knitters enjoy spinning their own yarn, and even consider it therapeutic. Hand spinning allows a better quality control, the ability to dye the material in custom colors or personalize the yarn with different color pallets and textures. If interested, check out this dying and spinning
tutorial
made by
myceliae
.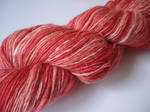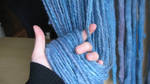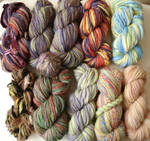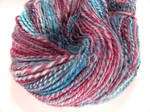 H stands for Hemp
Hemp is a natural fiber and it's considered to be one of the first materials used for clothing, it grows fast, it's durable and cheap. It has an unique look and texture that you either love or hate, it's commonly used to make bracelets with earth and natural themes.
HippieKender
made a tutorial for a cute but easy bracelet that can be found
here
.