To kick off the craftiest month of the year, let me take you to a little tour around the Artisan Craft galleries deviantART has to offer! They will give you a good idea of how wide and rich the artisan crafts world is, and they may even inspire you to pick up a craft you always wanted to try or didn't even know existed

Anthro involves combining human motivation, characteristics, or
behaviour with inanimate objects, animals, plants, or natural phenomena.
In other words, animals or objects that act or resemble human nature in
some way.
Sub-galleries:
Clothing
,
Costumes
,
Masks
and
Props & Accessories
.
Note: This gallery is also taken care of by
KovoWolf
.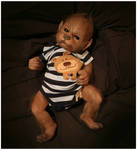 :thumb280103401:
Finished tangible architectural models or architectural constructs made
by you, such as models, handmade awnings, patios, decks, buildings, and
shelter.

Anything woven, whether by hand or on a loom; baskets and other woven
reed creations; dreamcatchers; other woven art. Knitted and crocheted
crafts belong in the textiles gallery under and appropriate sub-category
such as clothing or accessories.
Works using mediums, such as clay, ceramic, synthetic sculpting compounds, papier-mache, sand, etc.
Sub-galleries: Miniatures, Miscellaneous, Ornaments & Objects, Pots & Vases, and Tableware.
Costume garments, props, masks and accessories made to portray a
character or object and include historical re-enactment, period,
cosplay, fantasy and, LARPing.

Sub-galleries: Costumes, Masks, and Props & Accessories.
Note: Cosplay & Role-Playing is also taken care of by pullingcandy.

Food that is prepared and presented artistically. Items are usually edible but they can also be meant as decoration.
Sub-galleries: Desserts, Food Art, Main Dishes, Miscellaneous, and Pumpkin Carving.
:thumb311356770: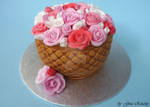 :thumb138557292:
Hard-bodied and soft-bodied original dolls;customized purchased dolls
and ball-jointed dolls(BJDs); plushies; customized My Little Ponies
(MLPs); customized purchased figured (action figures, munnys, dunnys,
etc.). Dolls made from either pre-made based or completely custom dolls
of porcelain, plastic, etc.
Sub-galleries: Amigurumi, Customized Toys, Original Artist Dolls, and Plushies.
The art of folding and cutting paper to create objects of a 3D nature such as origami, dioramas, and other art work.
Sub-galleries: Bookbinding & Bookmaking, Cubeecraft, Miscellaneous, Models, Origami, and Papercutting & Scherenschnitte.
Works using glass as the medium, whether by using a furnace, kiln,
torch, acid, or abrasive and polishing methods, including heat-worked
furnace and blown glass, fused glass, slumped glass, lampworking and
cold-worked glass (etching, carving, cutting, sanding, grinding, sawing,
laminating, faceting, etc.), stained glass, painted glass, pate de
verre, enameling, molding, etc.
Sub-galleries: Bowls & Vases, Lights & Prisms, Ornaments & Objects, Other, Stained Glass, and Tableware.

Jewelry is any piece worn to adorn the body (other than clothes) and is
meant mainly for personal decoration. It can be made out of any
material, style, size and shape. It includes but it's not limited to
earrings, necklaces, bracelets, anklets, rings, head and hair accessories, pins, and brooches.
Sub-galleries: Beads & Charms, Bracelets & Anklets, Earrings & Piercings, Headpieces & Hair Accessories, Miscellaneous, Necklaces & Pendants, Pins & Brooches, Rings, and Sets.
Leatherworking using leather, suede, faux leather, or fur as a medium
and including stamped flat pieces like belts to meticulously shape and
stitch objects such as sandals, saddles, bags, clothing, chaps, etc.
Sub-galleries: Accessories, Clothing, Miscellaneous, and Taxidermy.
Metal work involving the use of heat, including all blades, such as
knives, swords, cutlery, etc. blacksmithing; and any kind of metal
forming without the use of heat, which would include
repousse/chasing/embossing and engraving; also chain mail and armor.
Miniatures are copies or models of things, made on a small scale.
Sub-galleries: Animals, Nature and Scenery, Dollhouses and Rooms, Fan Art, Fantasy, Food, Household Items, Jewelry, Miscellaneous, and People.
Art created through a needlework technique like knitting, crochet, cross stitch, latch hook, etc.
Sub-galleries: Crochet, Cross Stitch & Embroidery, Knitting, and Miscellaneous.
Miscellaneous Artisan Crafts that do not suit any other subcategory.
Art created by using fabric and natural woven materials including
fashion/costume construction and hairpieces like wigs and falls.
Sub-galleries: Accessories, Clothing, Fiber Art, Miscellaneous, and Quilting.
Artisan crafts created using wood as a medium and can include carvings,
turnings, constructs (such as furniture, decks, wood patios, wood-frame
buildings and other shelters, etc.), pyrography, marquetry/intarsia etc.
---
This article is written as part of Artisan Crafts month at ArtHistoryProject. If you're interested in more information or writing your own artisan crafts article please go there!