What is Movember?

During the month of November each year, Movember asks men across the world to grow a moustache (or Mo') with the aim of raising vital funds and awareness for men's health issues. Mo Bros are helping to change the face of men's health by effectively becoming walking, talking billboards for the 30 days of November and through their actions and words raise awareness by promoting private and public conversation around the often ignored issue of men's health. Together, we are truly changing the face of men's health.

How to help
Raise awareness, share the news!
Register on Movember.com and grow a mighty manly moustache on that beautiful face of yours, you can choose to join deviantART's US Team, Canadian Team, Australia Team, Mexico Team or go on your own. Ladies, get your men to join the cause!

Use the power of moustache to reach your fund raising goal or simply make a general donation for the cause.

Make art inspired by Movember! Moustache your icon! More ideas and information about deviantART's involvement in Movember can be read here.

The Contest
It's a well-known fact that crafters tend to put moustaches on everything* but this time you can do it for a cause! Use your crafting abilities to create any craft of your choice proudly displaying a fine moustache. All crafts, materials an ideas are welcome as long as they are prominently displaying a moustache or more.

The contest will run through the whole month of November, so you have from now and until November 30th to enter.
*May not be entirely truth, but it does seem like it.
Rules
Entries must be a crafted item hand-made by the participant, not a photograph of someone else's work.
You're welcome to submit as many entries as you can but you can only win once.
Entries must be submitted from November 1st and until November 30th to the "Craft a Moustache Contest" gallery.

If a pattern, mold, template or similar was used proper credit must be given.

Judging
Entries will be judged based on their creativity, originality, technique, photography and presentation. The judges will be past and previous Artisan Crafts CV, including maytel, Talty, BluestOfBirds, MyntKat, UnicornReality and FrockTarts.

Prizes
First Prize

1 year premium membership and 8000 deviantART points
Second Prize

6 month Premium Membership and 4000 deviantART points
Third Prize

3 month Premium Membership and 2000 deviantART Points
Get crafting!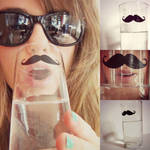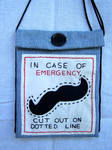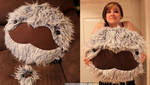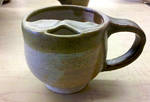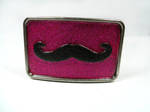 :thumb289458624::thumb189740141: