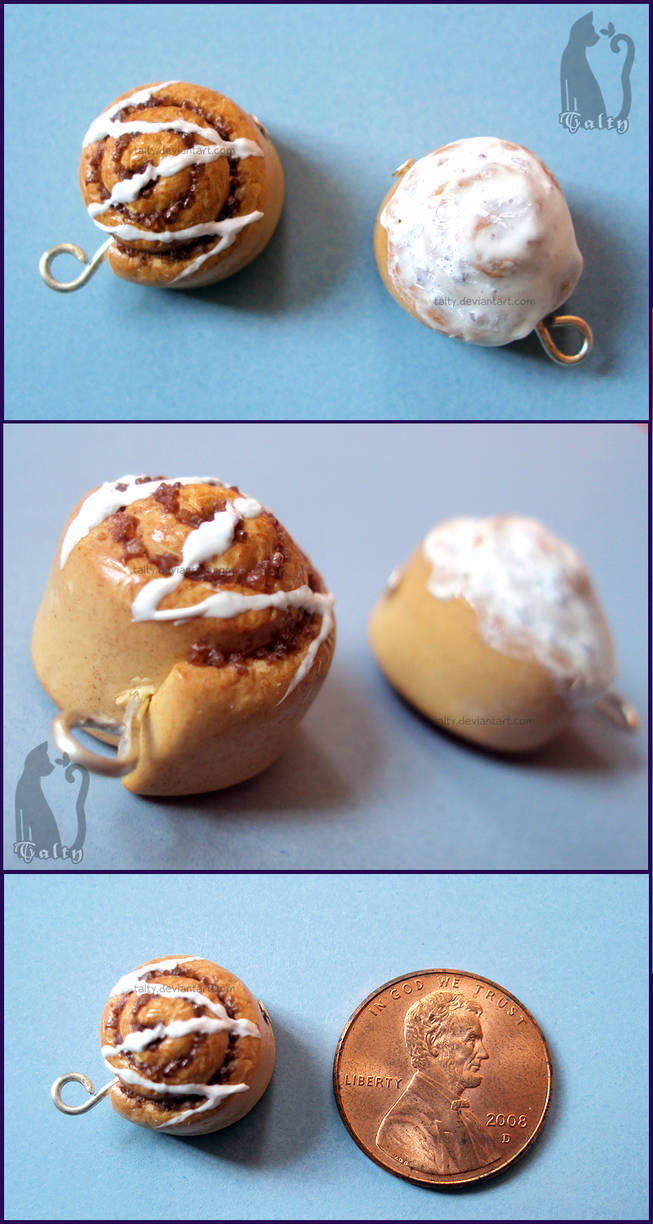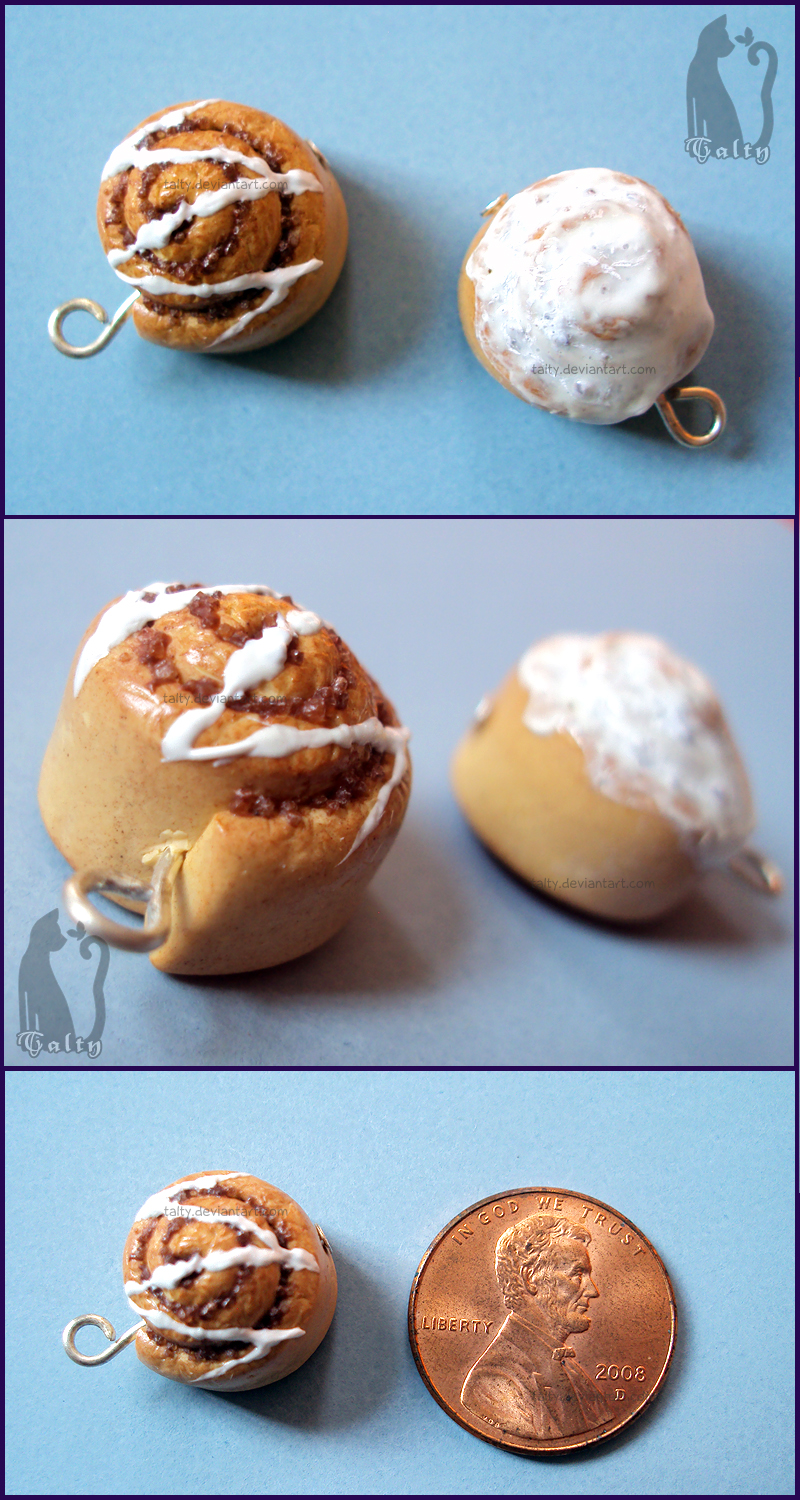 Watch
|
Etsy
|
Custom Commissions
|
YouTube
|
Polymer Clay Gallery
|
Learn how to make your own with my cinnamon roll tutorial!
This is an updated version of how my cinnamon rolls look now

or rather several months ago... backlog... so if you plan to make cinnamon rolls and want them to look like this, use my new method! (I will probably make a second tutorial for that xD definitely a video tutorial when I start filming).
I've made a couple of changes and I think they look better now! I don't use translucent clay anymore, now I use Premo in Ecru which is FANTASTIC for breads. I know I'm probably the last to realize it, but they don't sell Premo here so it took me a while to get it xD Also now I use tinfoil to texture the bread, I think the texture is more realistic than the toothbrush.
Suggestions and comments are always much appreciated