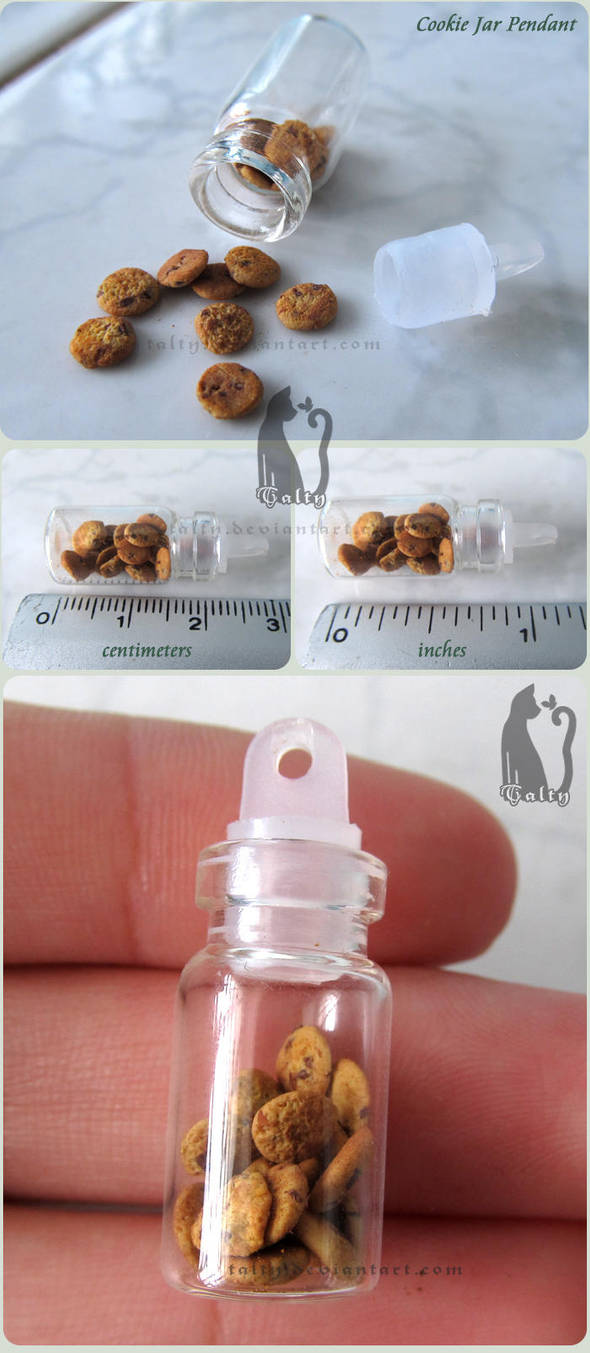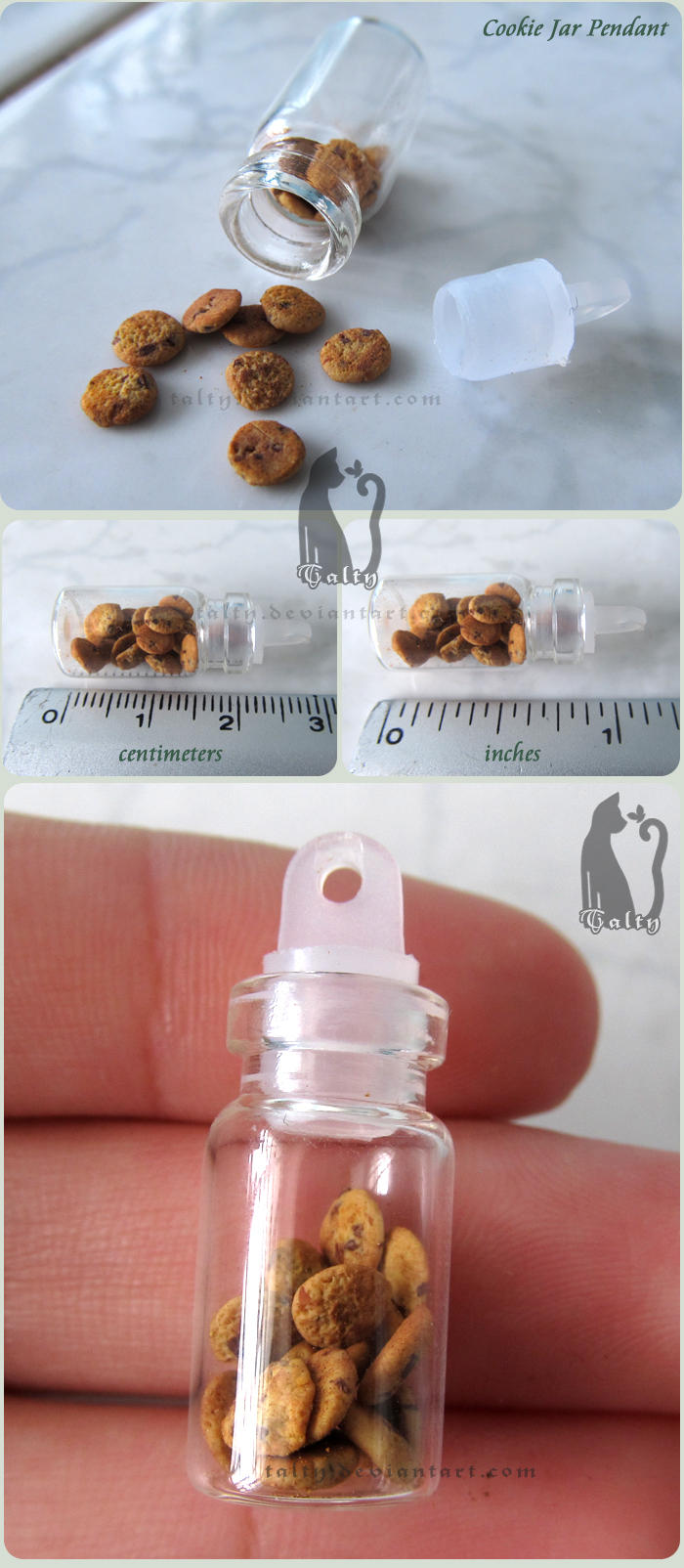 Watch
Available in my Etsy store:
[link]
if you don't have an Etsy you can buy it directly with me

This is one of my favorite things so far, I ended up putting a bail and keeping it for myself because I loved it so much

it gets a lot of comments and now I have to make more for my mom and sister

The jar is barely 2 cm tall, almost 3 cm with the cap. I couldn't find any corks, but I think this makes it look cleaner, and less rustic. There's 20 cookies inside, each handmade with great attention to details, texture and realism. I'm going to list this in my etsy store in case anyone wants one. I'm already planning more mini treats inside jars

Materials: Polymer clay, chalk pastels, small glass jar.
Esta es una de mis cosas favoritas hasta ahora, le puse un colgante y me lo quedé porque me gustó mucho

he recibido muchos comentarios sobre mi collar, y ahora tengo que hacer más para mi mamá y hermana



La botellita es de apenas 2 cm de alto, casi 3 cm con la tapa. No encontré corchos, pero creo que esta tapa lo hace ver más limpio y menos rústico. Hay 20 galletitas adentro, cada una hecha con gran atención a los detalles, textura y realismo. Las voy a poner en mi etsy en caso de que alguien quiera comprar una. Ya estoy planeando más botellitas como esta con otras galletitas y dulces

MOAR COOKIES
the bottle is really detailed and very cute lol but the cork top doesnt add much to its asthetic appeal. i would have expected a glass top just like the bottom more like an origional cookie jar. I havent seen anything like this before as a pendant. the size is perfect for its use. your technique is very good i feel like i could just eat them up lol. Also what are you trying to say with the piece? i feel it could have more of a message to it. Its meaning could be more profound but overall its a great piece of art.
The Artist thought this was FAIR
13 out of 15 deviants thought this was fair.