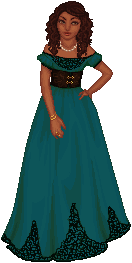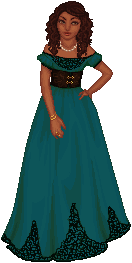 Watch

Reply

You know this has to be answered by a doll of the Captain...

Clever! Getting me to doll again ('cause it is all about me, ... onbviously... )
I saw the doll while I was browsing dA at work... dont ask, I usually do not do that. It made my day. The dress is perfect, Ashrieda is perfect, it's just a really good doll. It shows there is more to her than we first thought. I love it.
Reply

YAY! \o/ That's totally why I've got all those Steamhawke WIPs in my Sta.sh, to get you to start dolling again!

I may have made parts of this doll while I was at work
Thank you so much! Ashrieda is v. complicated, but also v. secretive, so I worry that she's way too vague to make any sense, so I'm glad that she can show some depth in doll form!

Reply

I think it is obvious enough that there is more to Ashrieda than you first suspect. One of the reasons to keep the stories going, is for me to find out what bits she allows you to reveal about her past and herself. But lately it's been hard to find time to write. I think I am getting back into the creative mindset though. So who knows, after dolling, a post might appear.
Reply

I love all of the details on the dress! The colors are all so pretty together.

Reply

Gosh, I just love your color skills. The contrast of the dark teal-y color against her skin-tone is exquisite. Her dress design is beautiful as well, so elegant, also really like how the gold jewelry almost looks like it glows, it's so eye-catching!
Reply

Thank you <3 I'm so glad that you like the color, because one of the reasons that she stayed in Sta.sh-limbo for forever was that it took the longest to get any of the colors quite right! It finally worked out today

Reply

You're very welcome! Dolls can be so stubborn can't they? Glad it finally worked out for you, hooray!

Reply