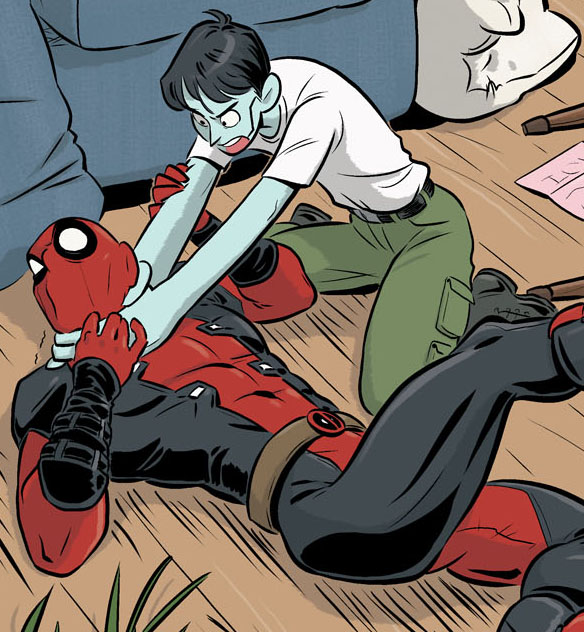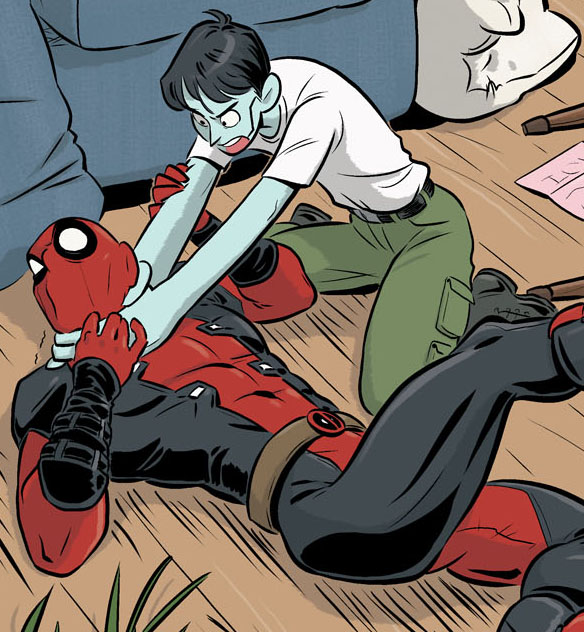 Watch
I can finally share one of my secret projects from the last couple months: I got to illustrate a Deadpool / Kid Apocalypse story in Deadpool #250 (a.k.a. #45) written by Ben Acker and Ben Blacker of the Thrilling Adventure Hour!!!

So, yeah, my first project at Marvel is a
fun
story, with great collaborators that I enjoy working with, and it's in a milestone issue for a beloved character! How lucky am I? 0__o I hope you'll check out Deadpool #250 (a.k.a. #45) this April!