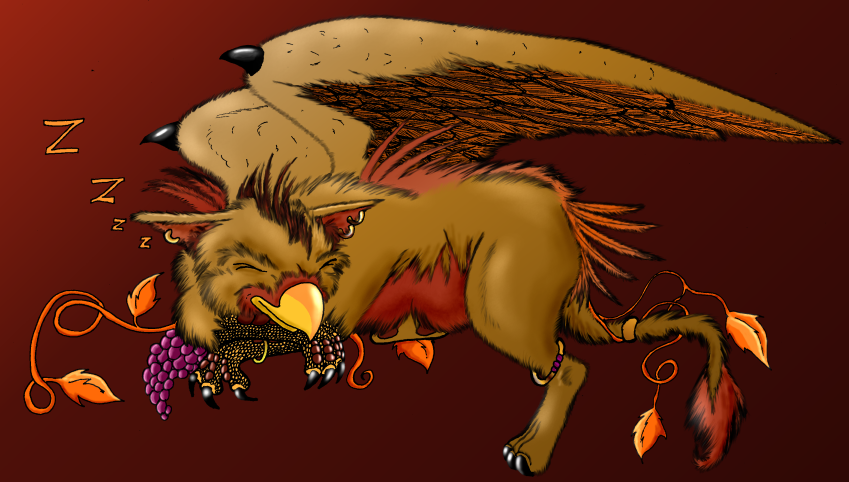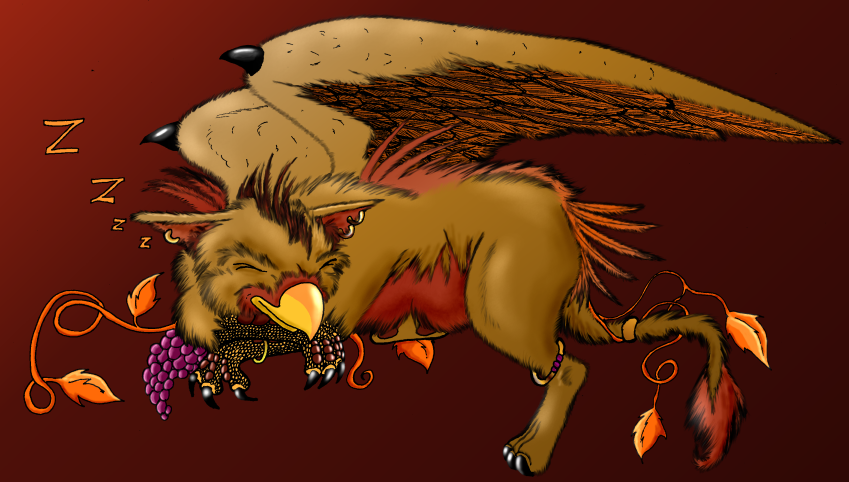 Watch
I took calendar duty for The Cry (the Guild e-zine that's being resurrected). Then I figured that a calendar on its own would be much too plain, so I did some of my usual craptastic art to place on it... this is just the gryphon image of course. On the finished calendar he's laying on top of it and his leg and tail are hanging in front.

This is November's model.

My sincere apologies to the Guild- I'm sure the art isn't up to par.

I need a visit from the talent-fairy.