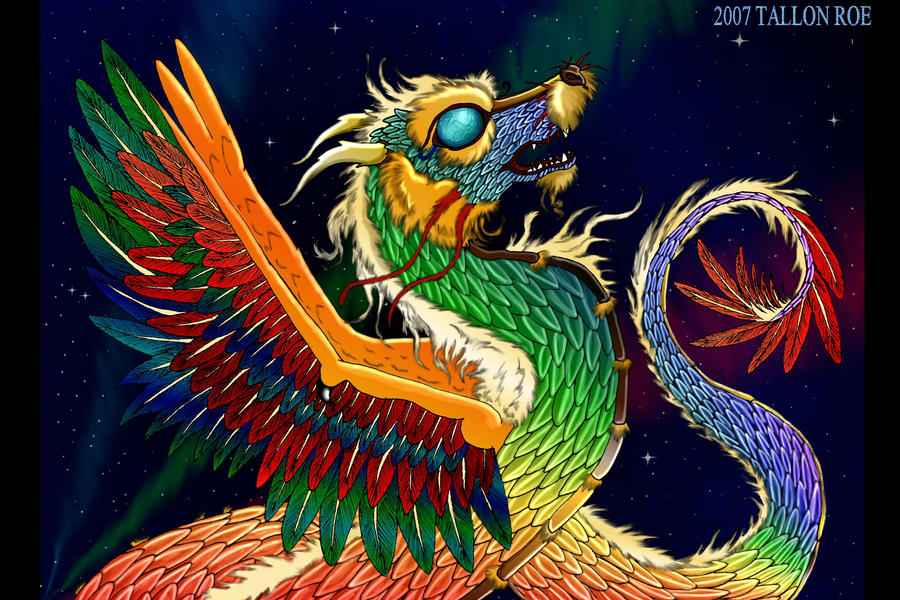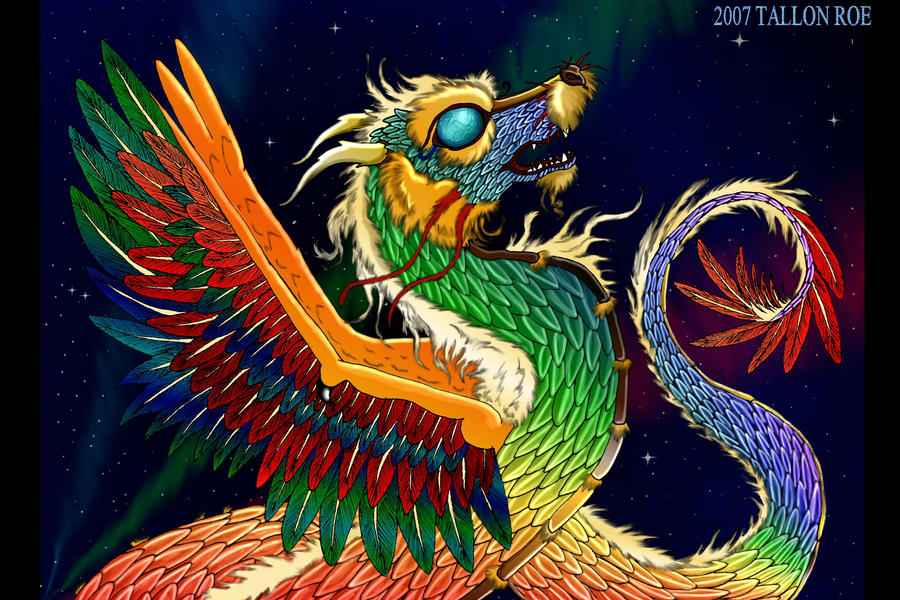 Well good grief. 2007? I really need to get my shit together.

So here's a deity named Janak, from my stories. Commonly depicted as a feathered serpent. I won't bore you with the details (that's what my own website is for). This was the print for my 2007 holiday cards.

Heeeeeeeey I remember this guy! I still have the card-version lying around somewhere!
Reply

This one still blows me away. I don't know how you did those colors, or those feathers, but it paid off big time! You obviously put a lot of time and effort into this one, and it shows. One of my favorites!
Reply