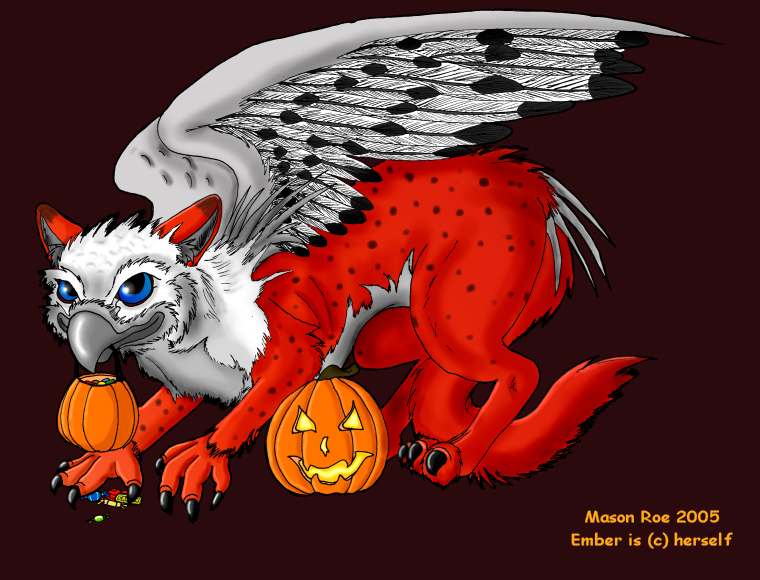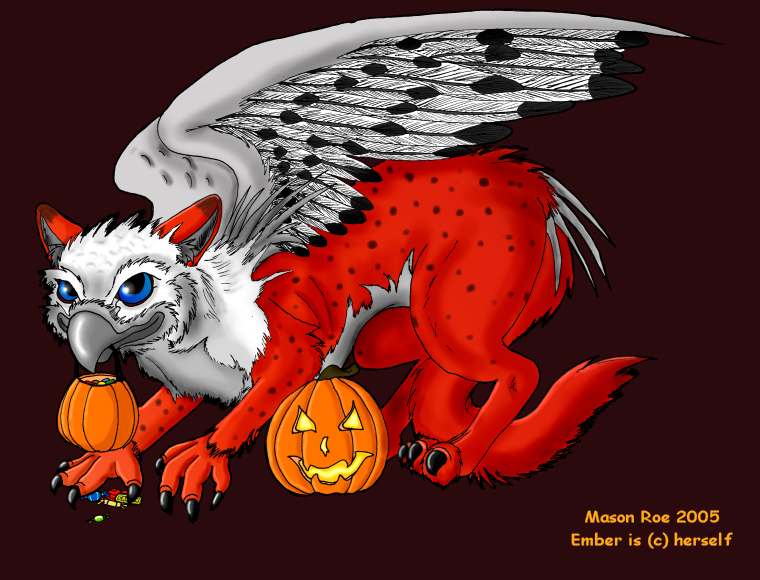 Watch
Despite being swamped the past few weeks, I actually managed to get this one done on time. This Guild secret santa art round, I got Ember, whose colors are quite fun to work with.

Hope you like it, Ember.

i like her expression here

Reply

I love your style... glad you had some fun with this! Cool how you have accesories too, it adds alot. ;}
Reply

Cool Halloween Gryphon, TallonRoe.
- Nyo.
Reply

Whoa, awesome man. Her nose is... very pointy.
Reply

AAAAAAAAAAWWWWWWWWWWWWWWWW!!!!!!!!!!!!!!!!!!!!!

That's GREAT!
Reply

Cute!

Reply

Whee!

I love it, thankies Tallon! I look so sinister!

Reply