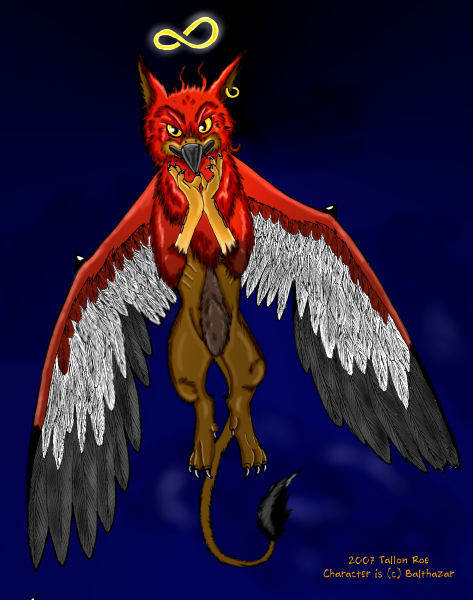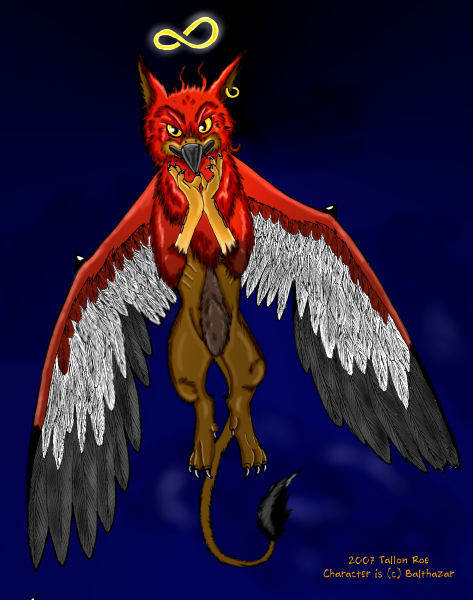 2007? Whups. Forgot to post this one. This was done as part of an art trade with Bal from the Gryph Guild.

Woah, you found some lost art! Looks very nice. I especially like the detail in the feathers.
Reply

Thanks! Feather detail looks neat, but it's a pain in the ass to color, and I've been avoiding it however I can lately. Maybe I'm just lazy?
Reply

Tell me about it. That's why I draw everything with minimal detail. Detail is too time consuming. But by that same token, that's why I'm always so impressed when I see it in other people's art.
Reply