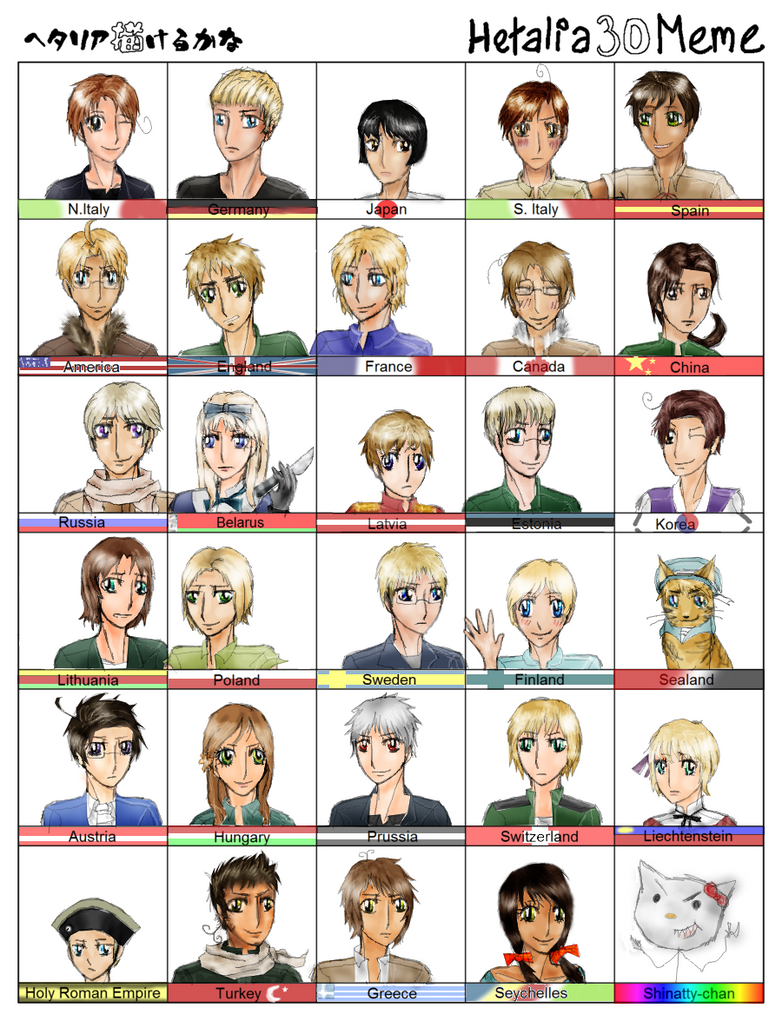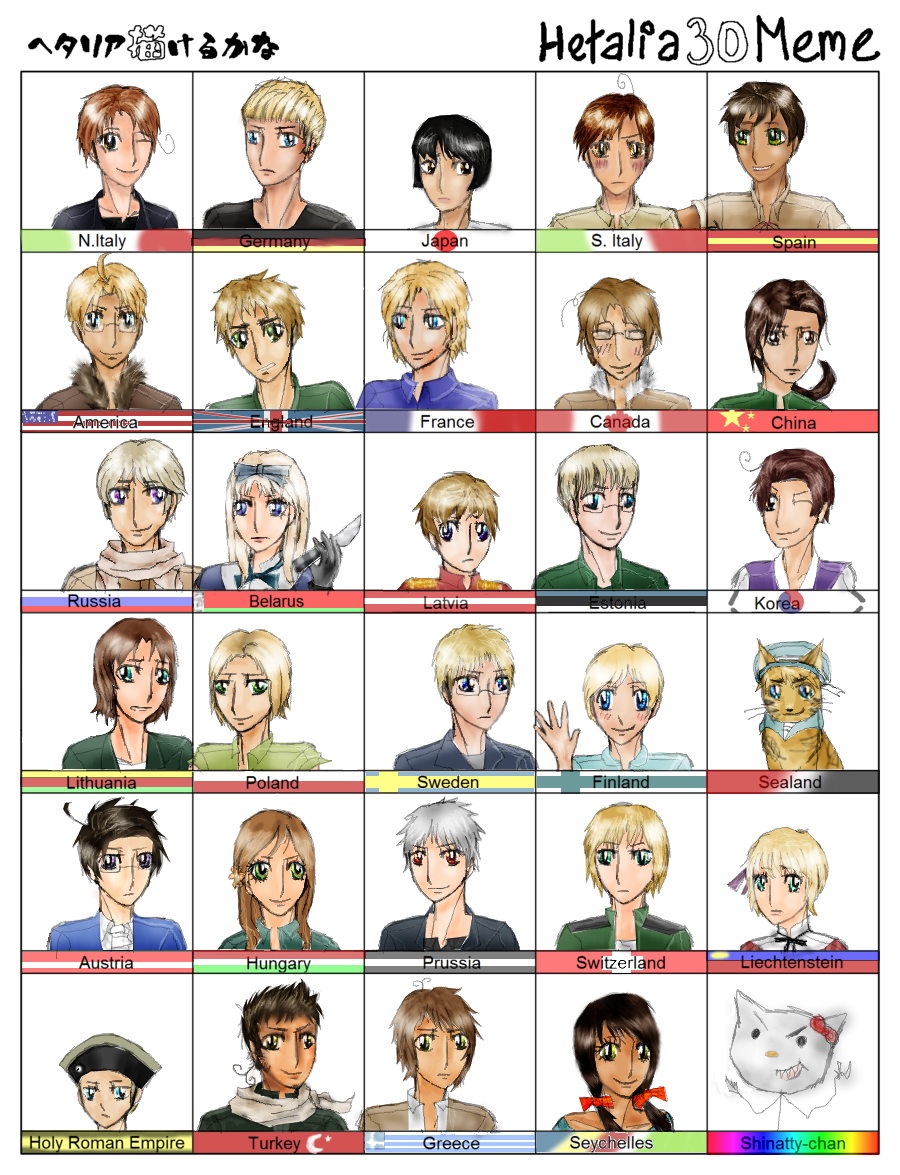 Watch
yeah....good way to kill your fingers Q.Q
I hope you like it

my old sketch of this:
[link]
------
blank meme by

Axis Powers Hetalia (c) Hidekaz Himaruya

Reply

who the heck is synchelles and the random cat head dude?! or is it in the book because iv only seen the anime
Reply

seychelles is only a few seconds in the anime, she is more in the book, and that cat head dude....I think he was in the anime too?
Reply

have you seen world series?
Reply

yes world and axis powers .......wait is there a season three ot two i cant find the four and when i did i found the episodes that i already watched im soooooo confused right now agh!
Reply

axis powers is season 1 & 2. world series is season 3 & 4. they're making season 5 right now

in world series the last episode is episode 48, which is where seychelles appears. then they have three "extra episodes" (a halloween special, a nordics episode, and an awesome gerita moment), which are amazing, i must say.

i dont really know who the cat dude is either, and i've read the manga and seen all episodes twice

Reply

it might be greece because he loves cats and um where the hell did they get the idea of pirate iggy
Reply

because they mention in the show that the characters spain, england, france, and i think like 2 more used to be pirates, because those countries produced all the pirates back then. pirate!iggy became the most popular in fanart because most of the pirates were from the uk, and arthur looks damn good as a pirate

Reply

The cat dude is China's creepy creepy cat doll.
Reply

XD I saw Holy Roman Empire and I was like....just the head? Where is the shoulders? Did you cut his head of,no,wait,he is just short!
Reply

Tee-hee when I saw Belarus I thought of the "Jaws" song
Reply