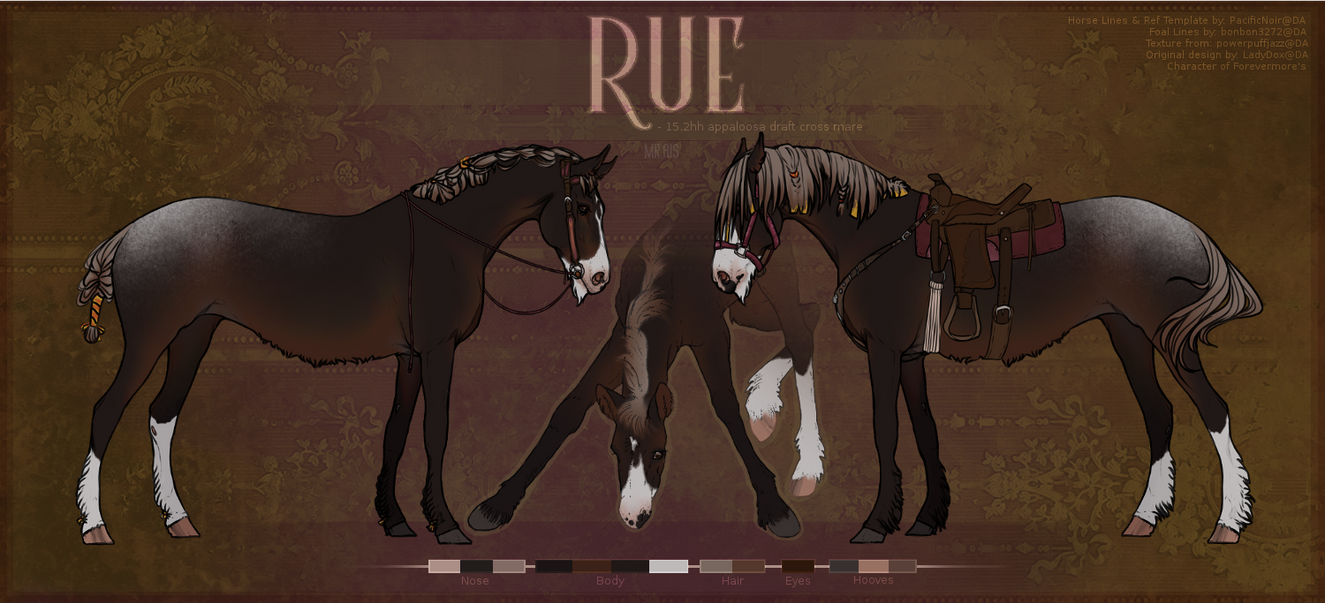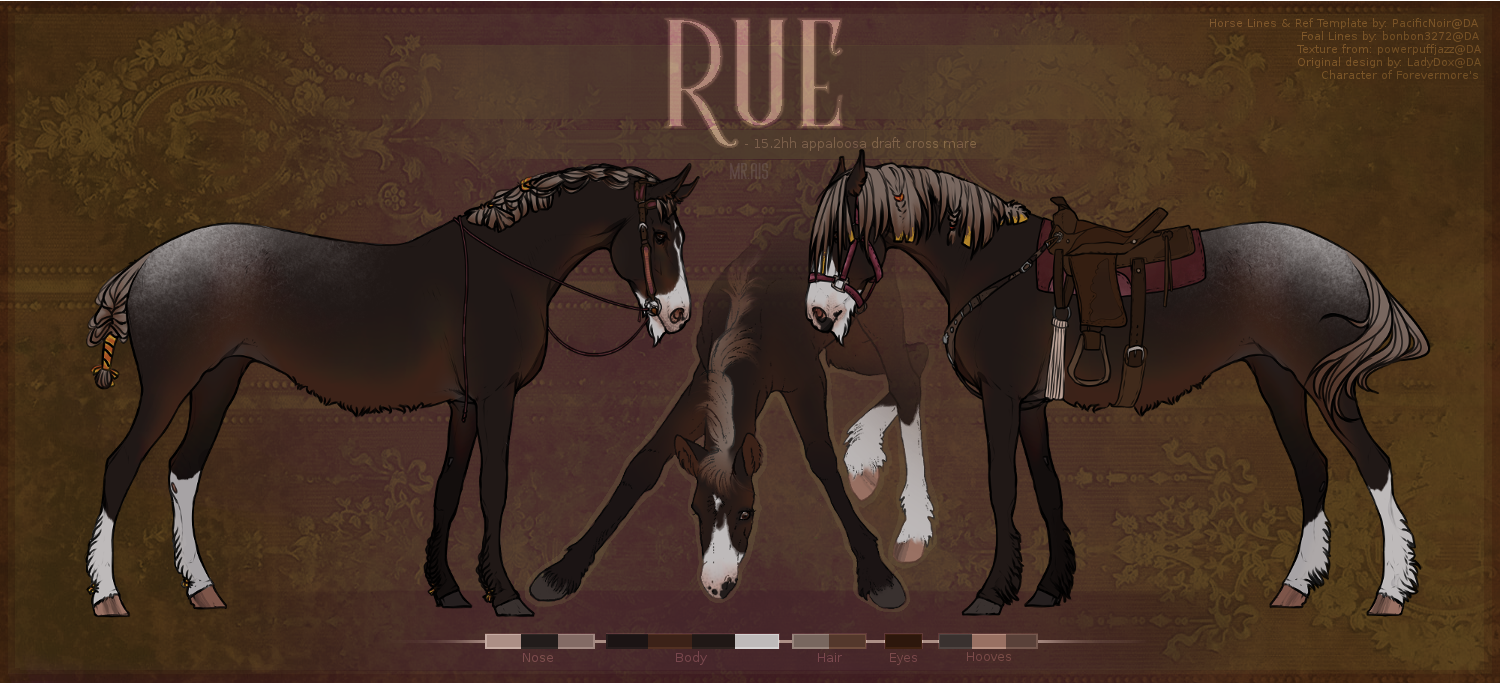 Watch
Personal character of mine
Ref Template + Horse lines by:
PacificNoir
Foal Lines by:
bonbon3272
Original horse design by:
LadyDox
Free Use texture from:
powerpuffjazz
Name: Rue
Height: 15.2hh
Sire: Unknown (drafty type)
Dam: Denali (15.1hh Appaloosa X Thoroughbred cross)
Personality: Rue is a sweet mare but she's also very smart and is able to think on her hooves. While on the job she's sensible and unflinching but she enjoys being pampered and is used for light riding and trails on the off season.
Notes: Rue is an interesting drafty cross, she is long backed and lanky but got the extra drafty fur not only on her legs and face but also her continually fuzzy ears. Seasonally used in forestry scouting, she frequently has sections of mane and her tail cut due to sap and various forest debris.