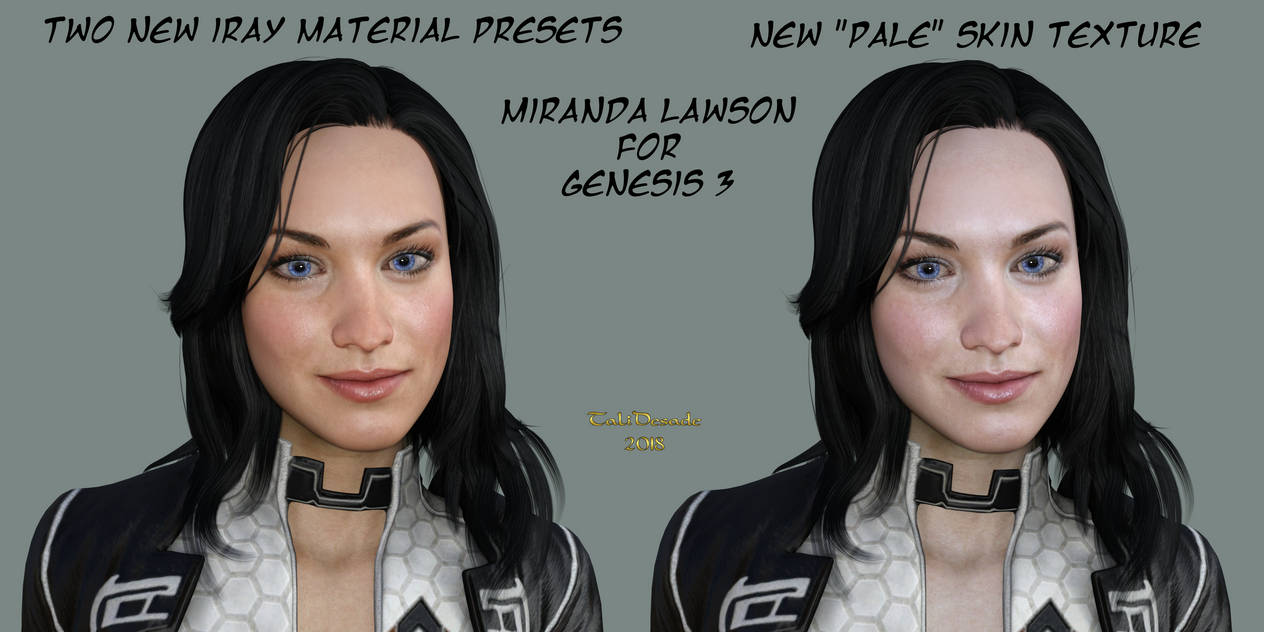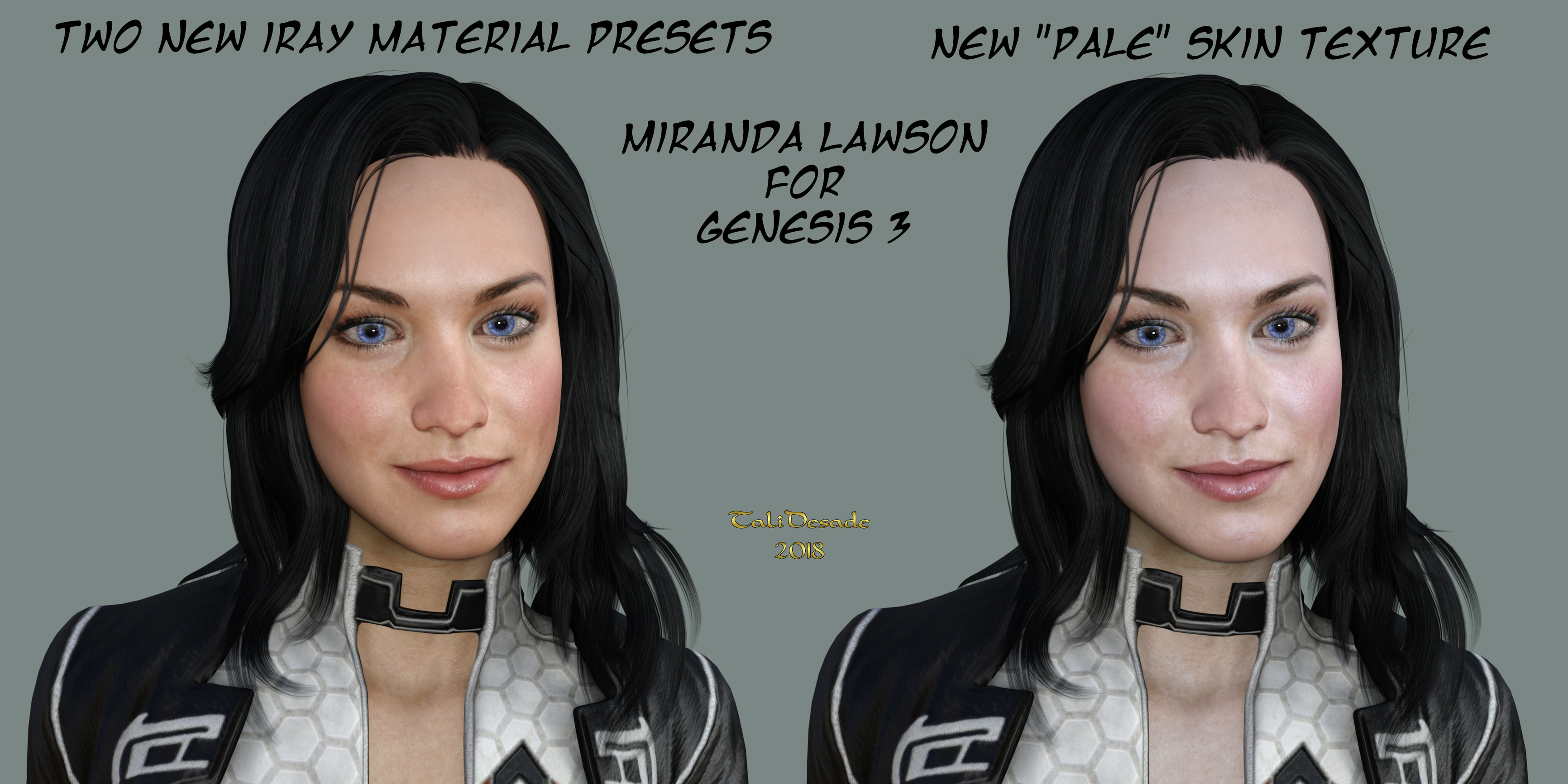 I made a small texture change to the face, and made a new set of "pale" skin textures. And I added Iray material presets for each texture set. You can get exactly what you see right here with these presets. (Sorry, hair and outfit are not included, they are not mine.)
Get the new download here, and install it manually. If you happened to download this before, then simply choose to overwrite when asked.
This Miranda is based more on the actress that modeled Miranda, rather than the game model. But I made the pale version to make her look a little more like the icy cold Miranda from the game.