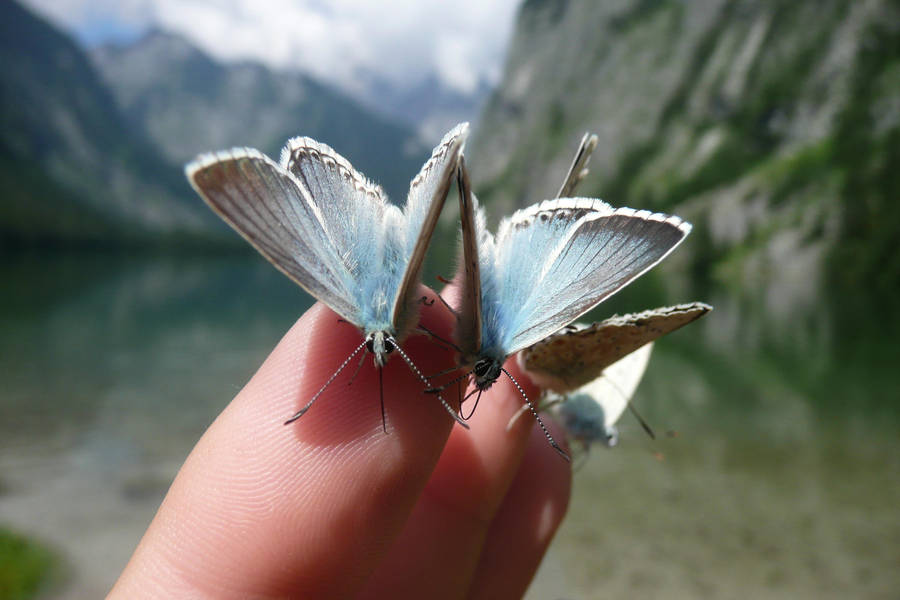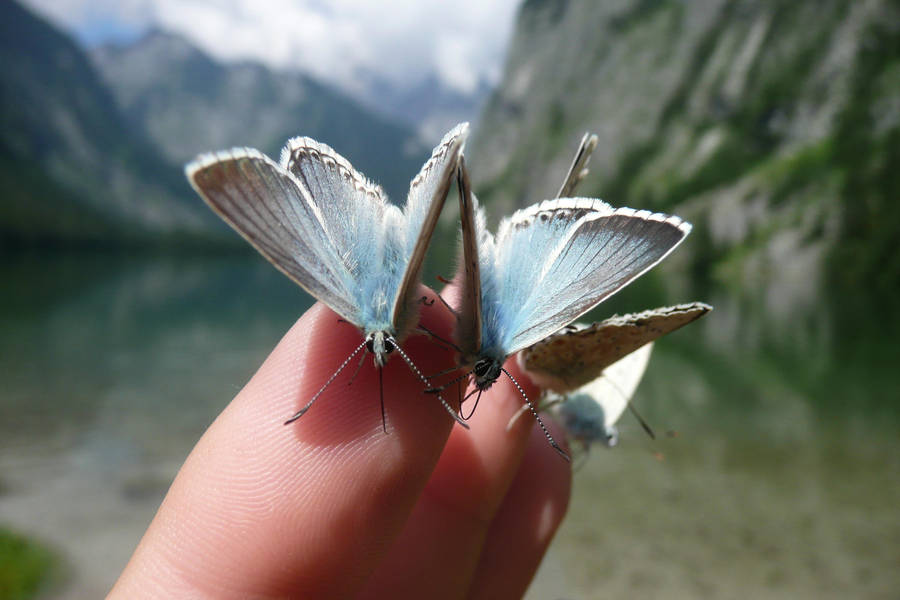 It really tickles when they sit on your nose!

Amazing! How did you do that?
Reply

I'm affraid of butterfies... but it's do sweet! ;w;

Ich fürchte der Schmetterlinge, aber das ist so süß.
Reply

WOW!! awesome shot! those are such beautiful butterflies and its really amazing with the blurred background!

Reply

Thanks!

I'm really lucky that I could capture that moment so nicely.
Reply

SO CUTE!! How did you get them to land on you?
Reply

They must have liked my scent of my sweat. There were moments when I had nine of them on my hand! But this is by far the best picture I got, with the lake and the mountains in the back...
Reply

Those are pretty

Reply

Wow, that is really cool! Great shot!
Reply