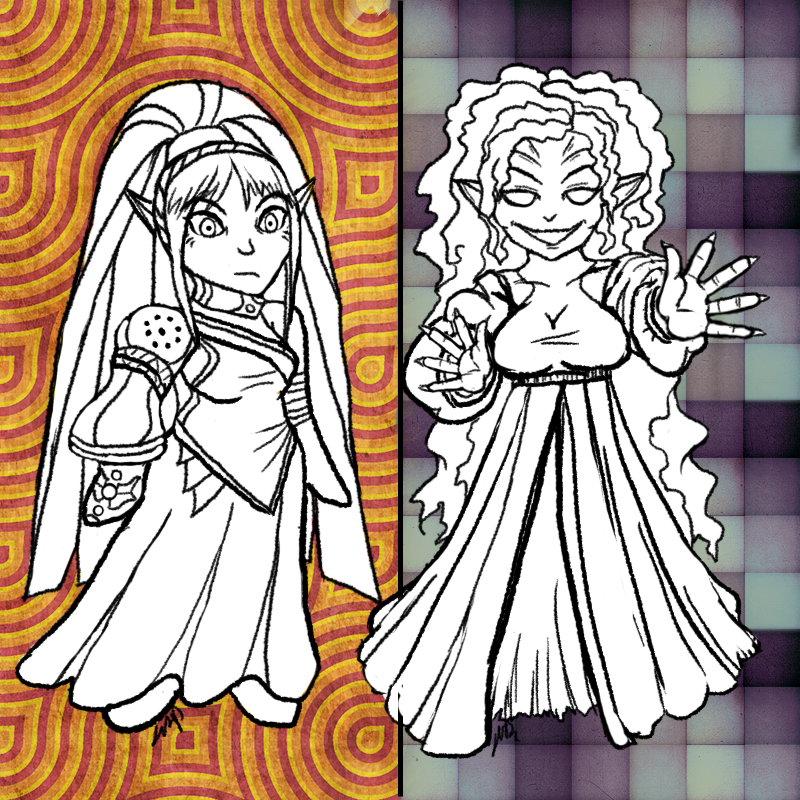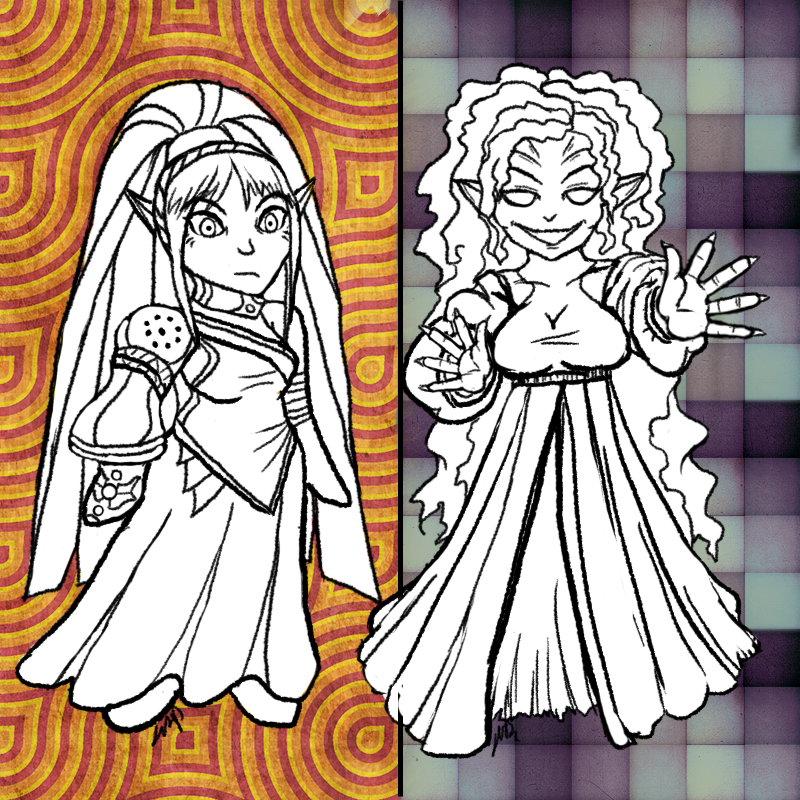 Left: Chigusa Vel'sharen, of Nishi'kanta's weakened, diminished bloodline. She is one of the few left that survived the Nidra'chaal war, and one of the many who were forced to become infected by demonic essence, the nether. At the command of her cousins in the other bloodlines, she and others of her family went into nether summoning to become enhanced Sharen spellcasters that can release nether into the air to infect & mutate enemies into horrendous demons.
Doesn't mind being tainted, though is incredibly awkward with it. She still feels like she has no choice in the matter, because of her family's lack of presence in the Vel'sharen.
Undecided if I should have her seed be hitting the taint bomb timer or not, but her arm is injured and she's suffering from advanced taint sickness.
Colored version of Chigusa here
[link]
Right: Mephis'fel, or what's left of her after she succumbed to the detrimental effects of her demonic taint she received during the Nidra'chaal War. The demon inside is now in control. Now she takes advantage of the Sarghress/Sharen clan war by tricking scared commoners into believing she is a benevolent noblewoman giving them the choice of being her servant or getting crushed by the Sarghress and Sharen warmachines. When they're alone, she drains their life force, the fuel needed to keep a demon alive.
all of this is based on the Drowtales world setting:
[link]
I wanted to draw Chigusa in the gaia online avatar style and Mephis'fel too, but it turns out that I felt like drawing hands this time around.
the background is a combo of two pattern stamps found on deviantart