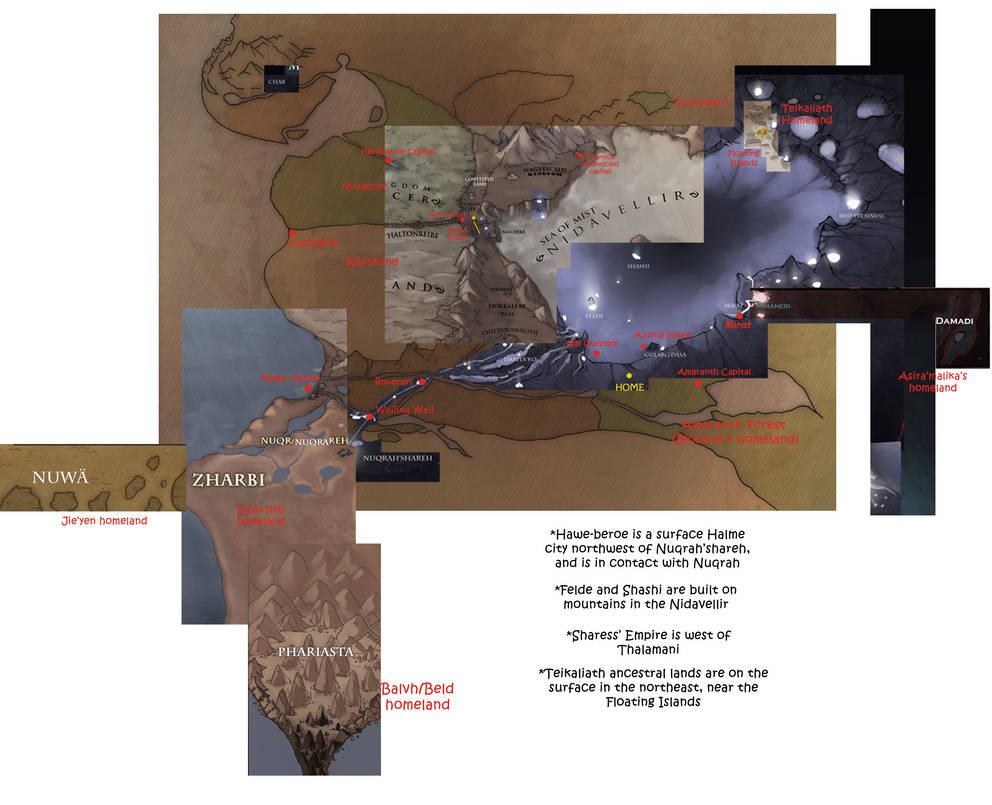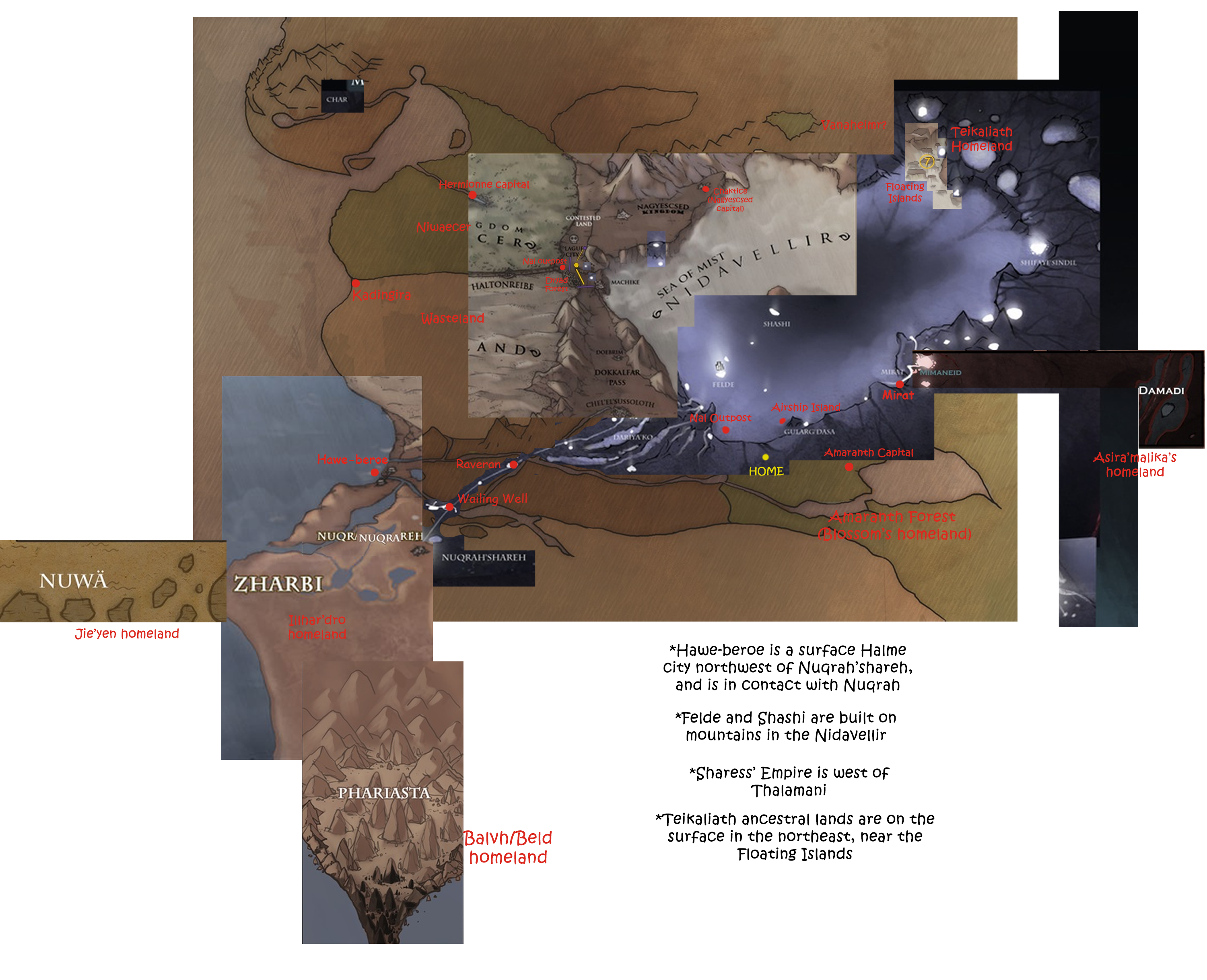 obviously a work in progress. White dots equal a city, town or civilization.
plz download if you want details--the thing is 3k x 2500. go here for just the RIM
talentualembrace.deviantart.co…
edit2: now including Ariel's and Chirinide's pathways. Added some known floating islands in the NE
edit3: included the northern Nalsarkoth outpost, no longer jointly owned with Illhar'dro. Added Chaktice.
edit4: resized phariasta--the map is pretty patchwork down there, but I do know the phariasta map uses the zharbi map as a reference. Added TK stuff
edit5 : added amaranth capital ruins, hermionne and kadingira capital. Forgot to add: Around Char is a nation called the Merove Federation.
edit6: added a better picture of hawe-beroe
edit7: Damadi lies on a faultline. Kyorl'solenurn homeland is north of Shifaye'sindil (topside), and was known to interbreed with the TK homeland.

You are a lifesaver! I have been looking for a descent Drowtales map for a campaign of mine for ages, and this is better than I could have hoped! Thank you

Reply

you are welcome~! I just figured that if there's no definitive map available, one should try to piece one together from whatever's lying around. I am sure there is, but we fans are curious about the unexplored regions of the DT world.
Reply