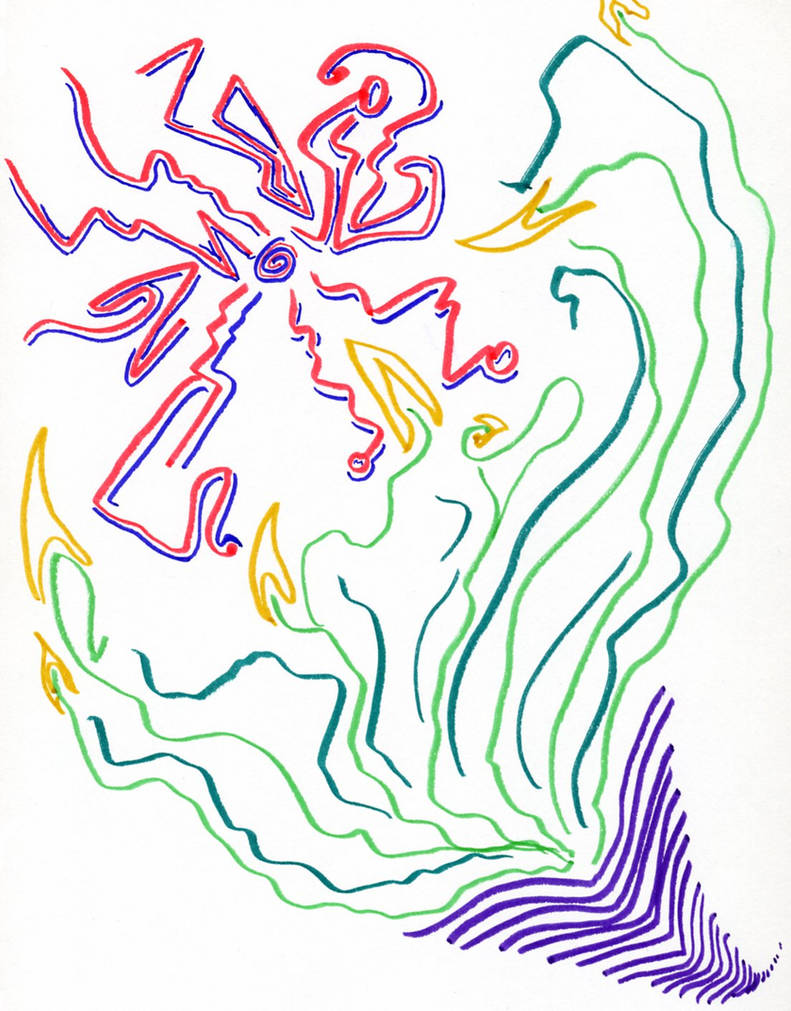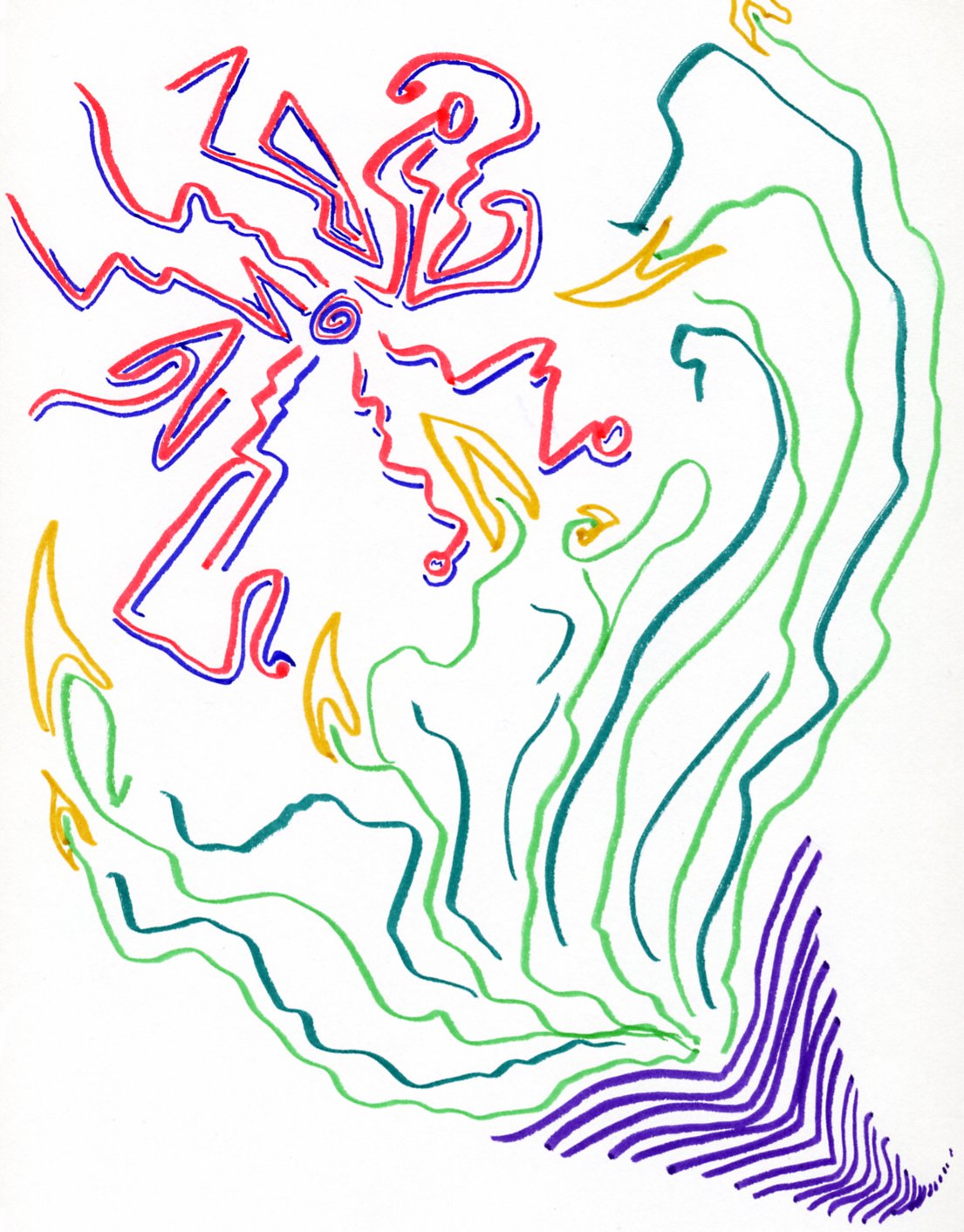 Watch
It's... more markerdoodles!
They're fun to do. This one was inspired by this picture by Jennadelle:
[link]
Date: 2004.11.06

oo Psychadelicious...
Hmm - flower pot, flowers, alien butterfly. OR giant octopus eating the sun.
Reply

I didn't have a form in mind when I drew it, but I like those thoughts. X3
Reply

Well, I was just saying what went through my mind as I looked upon it. You know how the mind tries to bend everything into making sense.
Now the upper left fizzly thing seems to be a dark fairy, being attacked by slimy tentacles by a poisonous worm. The poor thing...
Reply