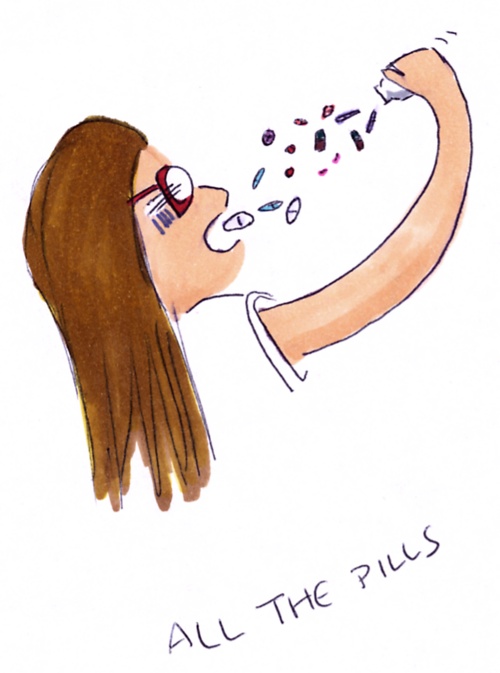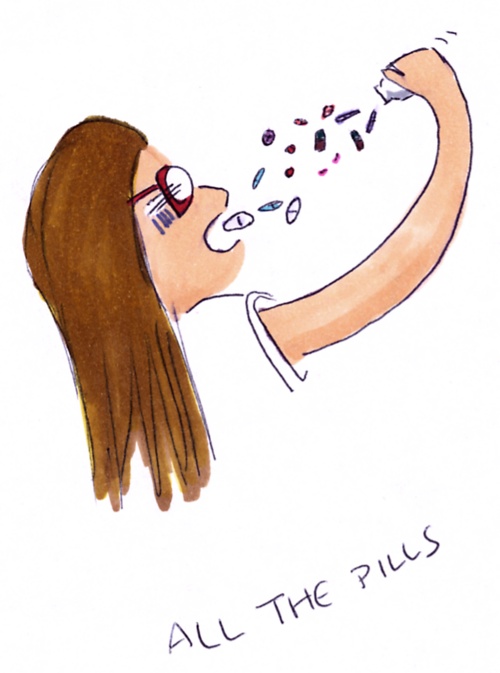 I feel like this sometimes.

featured pills:
• Migraine OTC (tylenol/aspirin/caffeine)
• Sinutab (tylenol/nasal decongestant)
• Bonine (antiemetic/motion sickness)
• Nasal decongestant
• Antihistimine
• Paxil (paroxetine)
• BuSpar (buspirone)
• and some kind of gelcap that I can't remember right now :V

Tools: ballpoint & copic on printer paper
Date: March or April 2012

Yeesh... I feel the same way when allergy season hits... I have my multi-vitamin, my antihistamine, my decongestant, musinex, and sometimes an ibuprofen on top of it.
Reply

I was 100% sure from the thumbnail and image title alone that this was about me.
Reply

look I can't help it if you look just like me
Reply

Aw geeze

That's an awful lot of pills!
Reply