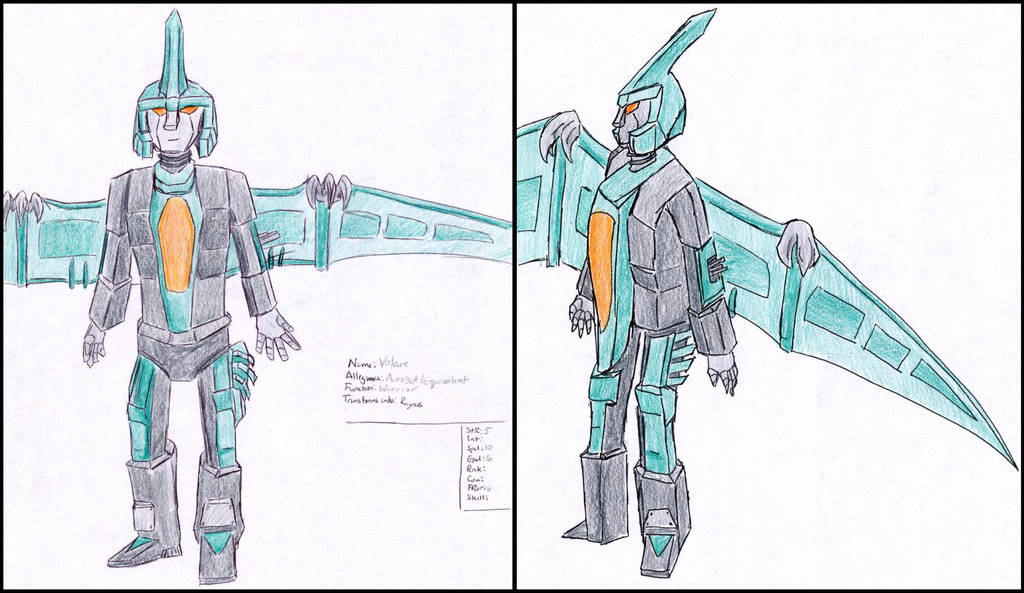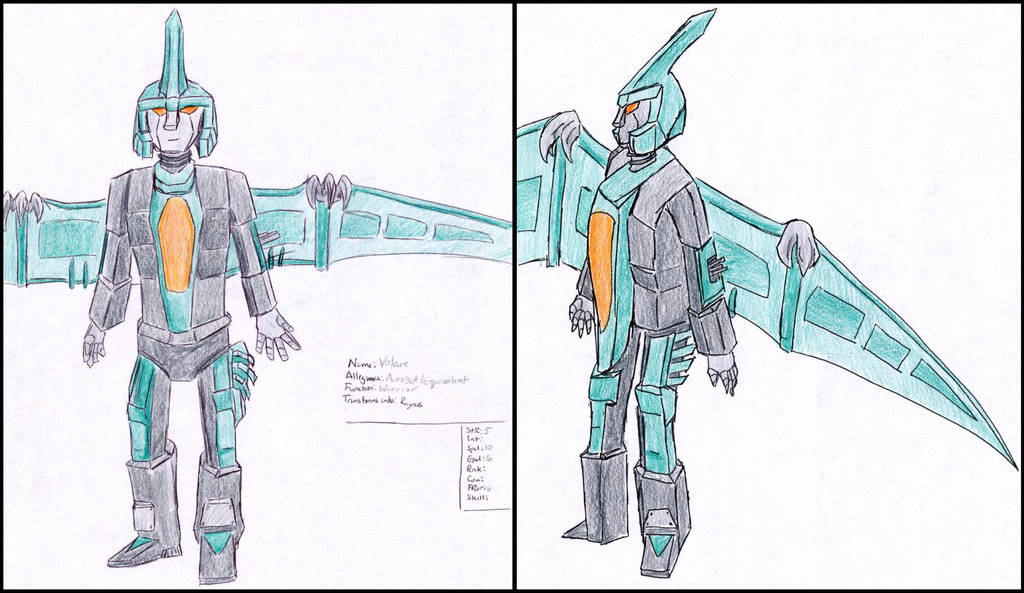 Today I realized that I have like... almost none of my Transformers fanart uploaded. That's kinda weird, because I have a lot of pictures I'm still fond of, 9 years later. ._.
I guess I'll start with this guy. I took to calling him Volare, although I don't remember why. :V His altmode is a Raynos, from Zoids:
[link]
The left
was drawn January 10, 2003, shortly after I'd begun drawing Transformers at all. I was in the middle of copying lots of G1 artwork and screenshots for practice and it shows.

The right
was drawn just one month later, on February 21st. I'd moved on from copying just G1 (which was suitably simple for my newbie ways) to Armada, which is what had gotten me into drawing TFs in the first place.
Left was ballpoint pen, right was a gel pen or something. Both on printer paper.
Transformers & Zoids © Hasbro, Tomy, etc (I never noticed before now that they have the same english and japanese distributors

)
Hit download for full if you want to