Im taking part in an architectural competition (yes, again! to be honest it's what I do in my life

) for a futuristic design in Warsaw. It would be really great if you vote for me by
futuwawa.pl/gora_miejska_na_te…
by clicking a heart next to my design, typing your email and confirming it (it might be in spam folder). Check out of course other entries. You can switch the language on the site to Polish/English in the upper right hand corner.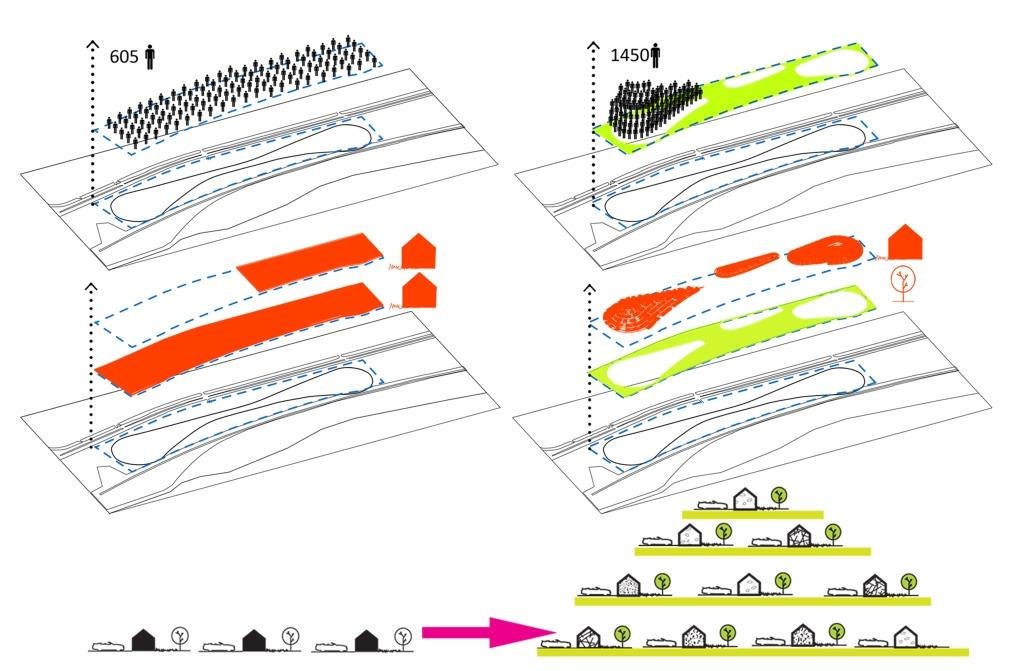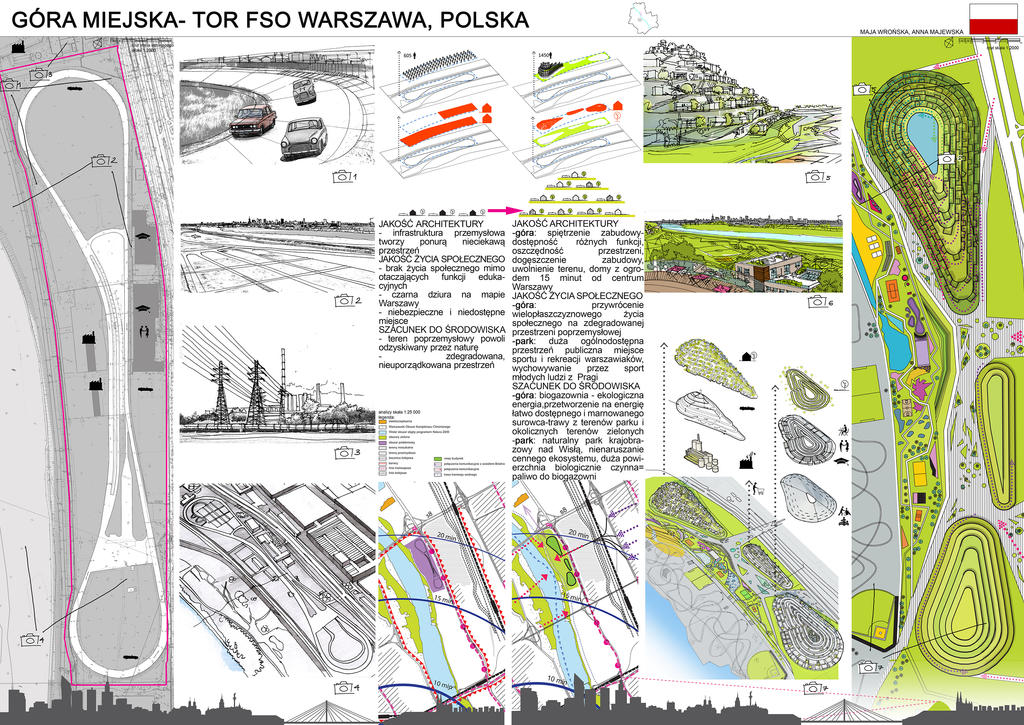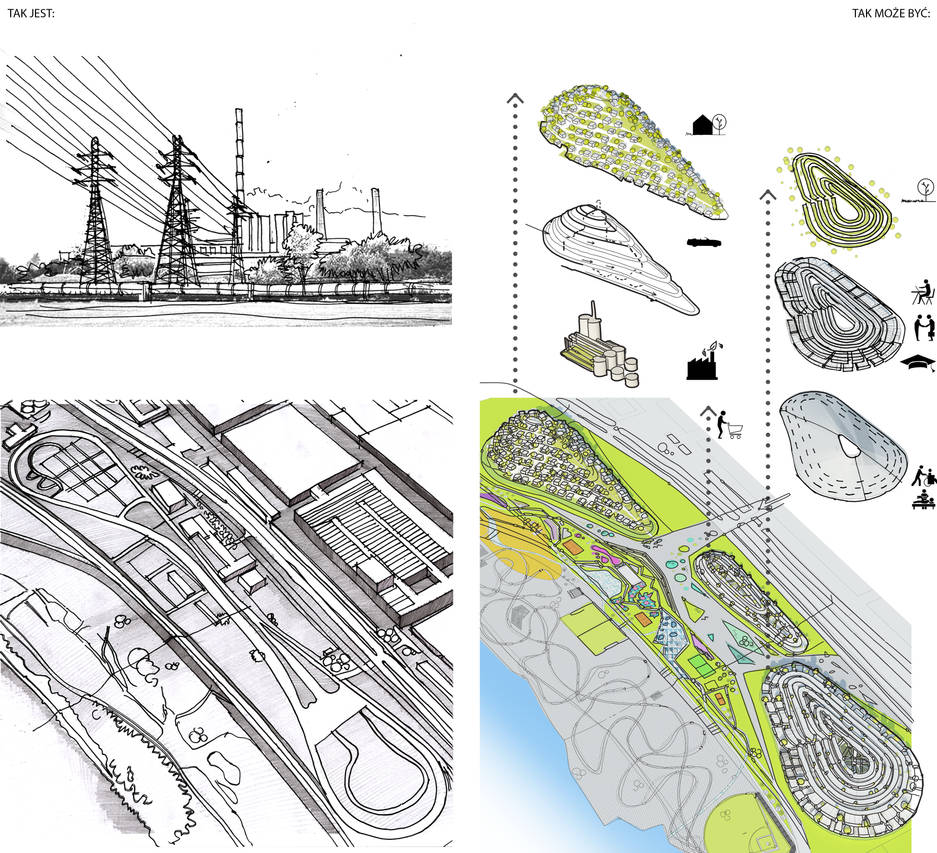 design description: The project involves the creation of a set of three city mountains on the former FSO test track. Detached houses with gardens are designed on the slope of the highest mountain. Access to the buildings are possible from a spiral ramp around the hill. Services are located on the second hill and on the third one a kindergarten, a school, and a sports center with a football club for young people from Praga district are available. Pulled-up buildings have allowed a recreation park to be designed in the surrounding area. A large number of lawns generate biomass that, suitably processed, could be burned in the incinerator located inside the highest mountain. The CITY MOUNTAIN would generate a new:

QUALITY OF SOCIAL LIFE -mountain : an accumulation of buildings - availability of many different functions in a small area - houses with gardens - more flats - the release of land - park - a large public space –space for sport and recreation for the inhabitants of Warsaw - education through sport for young people from Praga district
RESPECT FOR THE ENVIRONMENT - pulled-up buildings - saving space - the accumulation of functions - biogas - green energy - the usage of easily accessible and currently wasted material to produce energy (grass from the park and surrounding green areas of Warsaw) - park - a natural landscape park on the bank of the Vistula River - no destruction of the ecosystem - a large biologically active space, biogas fuel


QUALITY OF THE ARCHITECTURE -restoring multi-layered social life in a post-industrial, degraded area - houses with gardens 15 minutes from the city center - the preservation of Vistula River's natural bank.
Thanks in advance!!!! Maja
btw. thanks so much for Your help and lovely comments regarding this art thief, you're so awesome <3
Thanks in advance!!!! Maja