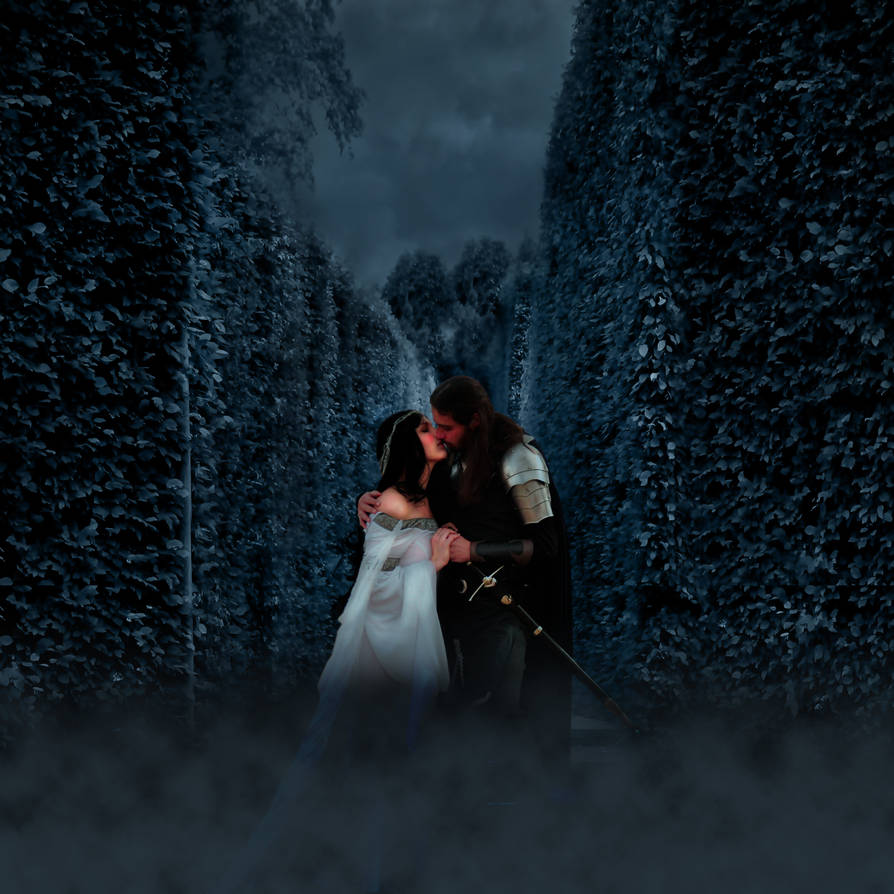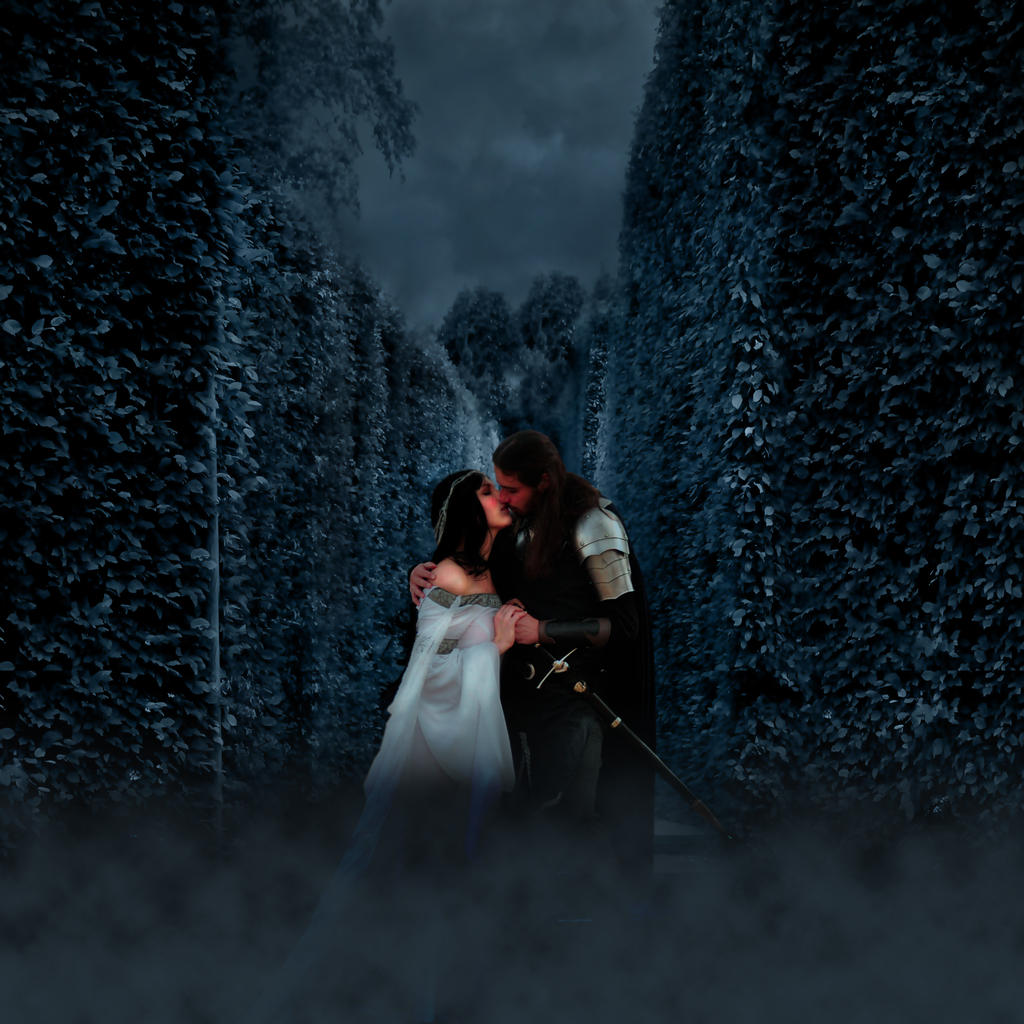 Watch
Nie potrzeba mi
Zakrętów dróg i morza łez,
Tylko pozwól nam
Dotykiem drżącym
Dłonie spleść..

Nie potrzeba mi
Niewiary i udręki snu,
Pozwól tylko czuć,
Jak przy mnie chwilą stoisz znów.

Nie potrzeba już
Niepokój mierzyć sercem wprost,
Wszystko jedno mi,
Ja każdy, byle z Tobą los!

Tylko jeden, jeden raz,
Pośród wiosny twoich warg,
Pozwól spaść i niech się świat
Nagłym świtem skończy w nas..

Chociaż raz, jeden raz..
[link]
________________________________
Z dedykacją dla Karoliny Izabeli, żeby mogła dodać chociaż jedno moje zdjęcie do swojej 'kissowej' galerii

(niestety koń się już nie zmieścił

)
~background:
[link]
~couple:
[link]
Thanks so much!


Itīs wonderful.
Thank you for using my stock and the credit

Reply

Amazing!Thank you so much

Reply

Świetne jest!

Jest niesamowicie klimatyczna atmosfera, fantastyczne zdjęcie wybrałaś, naturalnie. Wygląda jak sekretne spotkanie kochanków pośród tajemniczego labiryntu znajdującego się nieopodal starych ruin zamku, a złowieszcze niebo zapowiada mające właśnie nadejść niebezpieczeństwo i długotrwałą rozłąkę!

Belcia like it!

Reply

Pozwolę sobie zacytować Ciebie: "jak Ty mnie rozumiesz!"

Dokładnie tak o tym myślałam i tak to miało wyglądać - początkowo szukałam zdjęcia z zamkiem z tle, żeby było widać, że ona wymknęła się zamku, żeby spotkać się ze swoim ukochanym, ale nie mogłam znaleźć odpowiedniego. Stanęło na labiryncie przy zamku, w którym jednak trudniej jest znaleźć ukrywających się kochanków

Reply

Nono, w ogóle nie widać, że klejone

Gratulacje, fajnie Ci wyszło, z klimatem.
Reply

"w ogóle nie widać, że klejone" - best comment ever!

Ale cieszę się, że tak to odbierasz, starałam się, żeby wszystko wyszło naturalnie i z klimatem

Reply