!!COMMISSION INFORMATION!!
♥
Terms of Service

♥

♥ Paying

before

receiving a commissioned piece

♥

Payment via

PayPal

, only in

USD

(don't convert it to PLN)




♥ I put a watermark on every art I made - you

cannot

have it without one

♥

If you want to use my art you

have

to credit me!!!


♥

I

won't

draw furries, ponies, hard gore, nudity, porn or soft porn, fanarts or themes like: hate speech, discrimination, physical/sexual abuse, or any hurtful art


♥

I only draw people, humanoids, nekomimis, etc.


♥

The more complicated art you want, the higher price will get


♥ I will always send you the

first sketch

of your piece - this is the

only time for all changes

and corrections. After that, I'll not make any other changes
---
♥ PRICE LIST ♥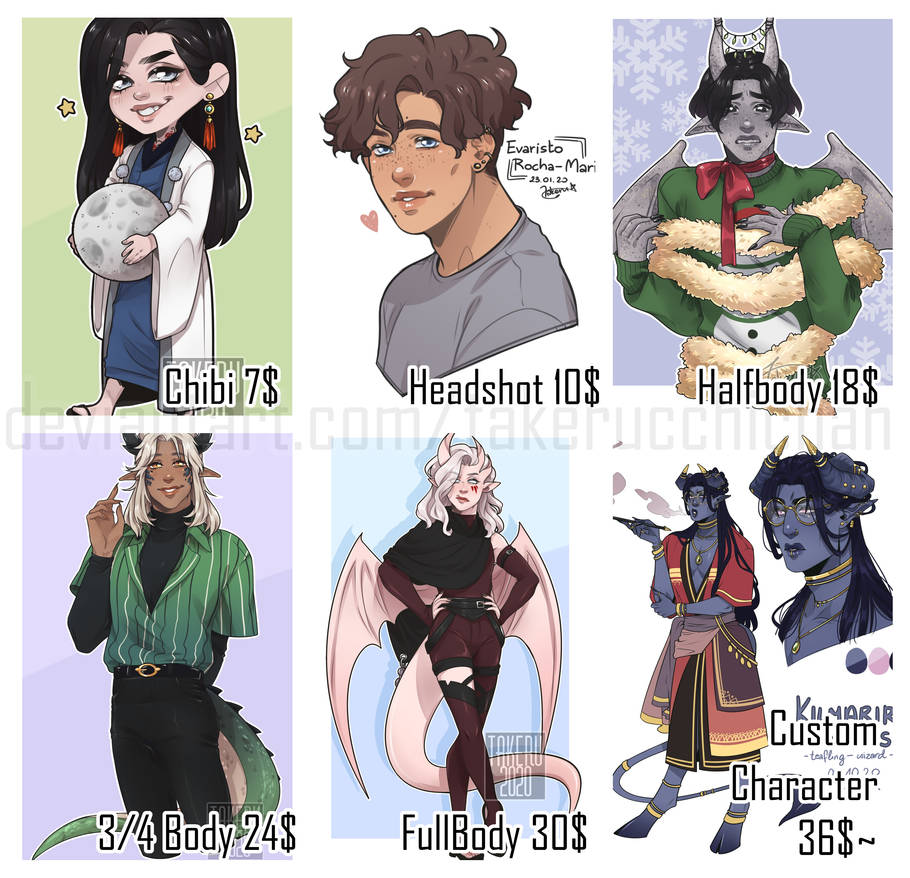 ♥ Custom

Character design info

♥
Custom character design based on your wishes (description, mood board, Pinterest board, reference pictures, color palette etc.)
♥
Base price includes
: full body (with clothes on), headshot of the character, color palette

♥
If you'd like to have only naked full-body, you need to tell me this beforehand

♥
Any additional art piece is for an additional fee, depending on the art type

♥
The more complex the design you want, the higher the price can be

---
If you interested in the commission,
send me a note like this:


Type
: type of the drawing - full body, half body, chibi etc.

Character
: link to the character you want me to draw

Wishes
: any wishes you have for the drawing. Any pose you want, clothes to wear or some accessories you want your character to have. Anything you'd like to be on a commissioned piece

Background:
if you want any, if don't leave it empty; *- background fee depends on the complexity of the background you want (1$-8$)
or check out my Artists&Clients page for easy commission