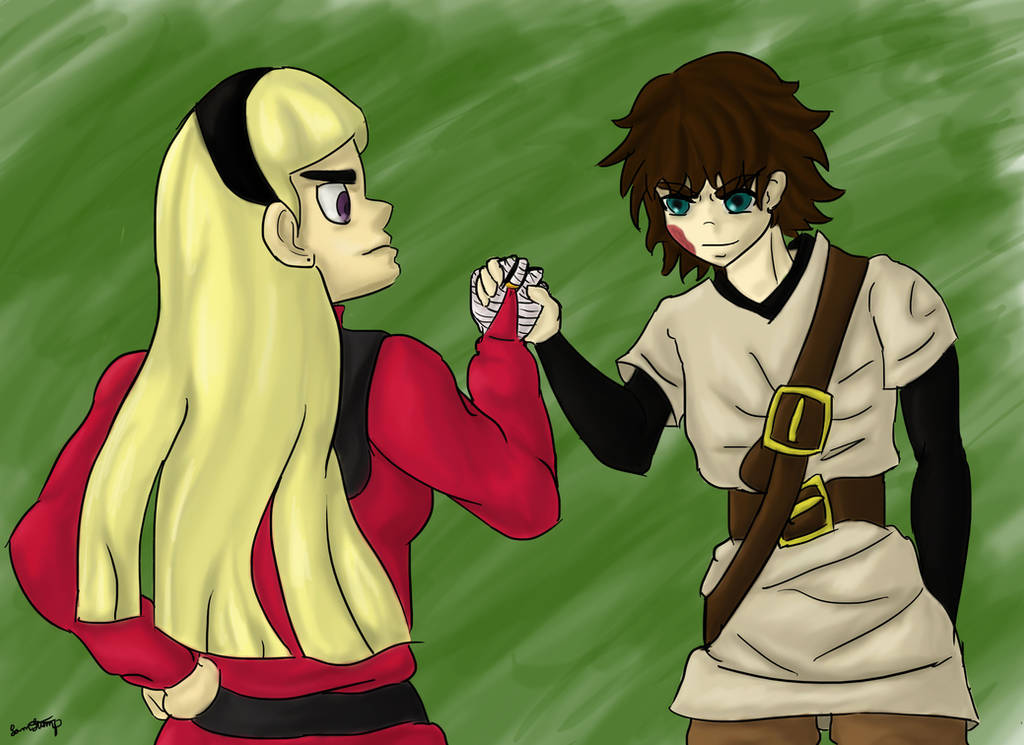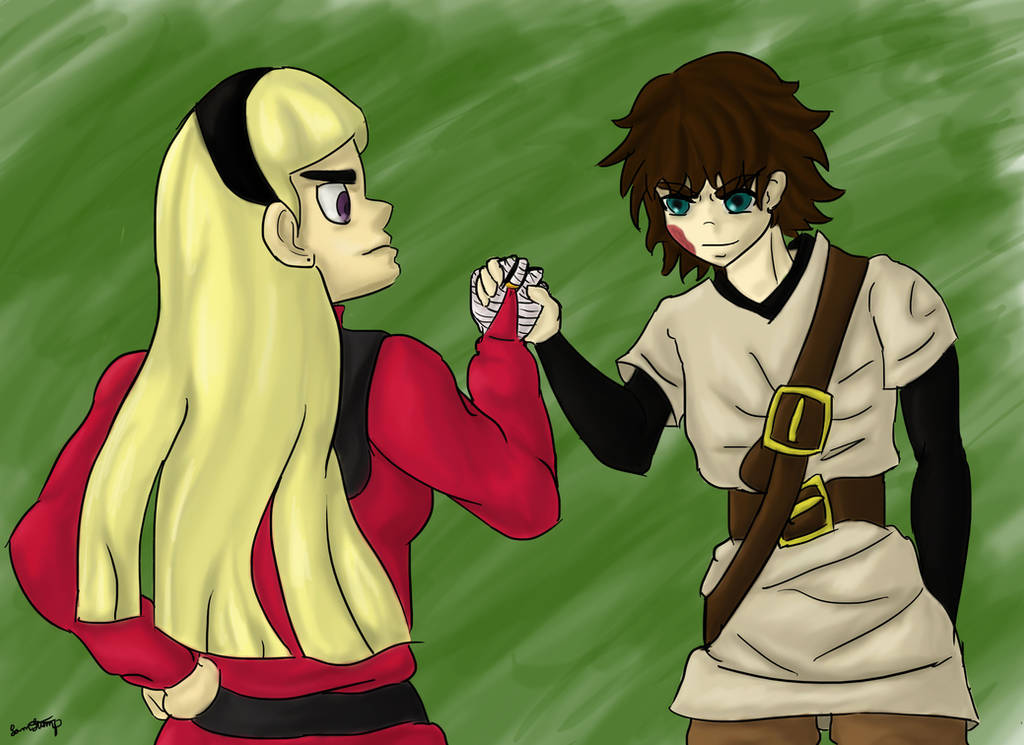 Watch
So I thought I'd do a little fan art mixing the awesome comic, Castoff, which I just started reading two days ago and absolutely love! And my character Jude, from my comic WitchStalker, currently puttering along on DeviantArt.
I felt as though Jude and Arianna from Castoff would get along well but maybe not. Who knows really. But in this fan art they are. It was fun to draw and I can't wait for more of Castoff, which has brought me the motivation to get back into working on WitchStalker. So thank you for the motivation!

I like Jude...don't know about that other lady....
Reply