Chibi Commissions closed, send a note if you want to be in the waiting list, thanks!

---
I added "Chibi Icon" as another option!
---
Rules:

For a faster answer:
Please send me a note with your:
*references
*style of commission and
*method of payment. (Include your e-mail for Paypal, I work with invoices!)

-You can ask for as many icons as you want
-I'm not sure if I can fit furry in these so I won't be accepting those. ;;;
-Do not edit or resell these, thanks!
- (new)
As you noticed the list gets long sometimes, I appreciate your patience and please let me know if you need your order for an specific date so I can give priority given the case. Thanks!
-Updated 3/16
Single: 300

|| 4USD
Matching: 600

|| 8USD
Animated
Single: 400

|| 5USD
Matching: 800

|| 10USD
---
Recent Bases
400

|| 5 USD
300

|| 4 USD
'Kissing Couple' Base


---

List:

-(closed)


Chibis:
-(Closed)
Waiting List: (3)
-RedHotSpicyGinger
-iRaxxize
-
---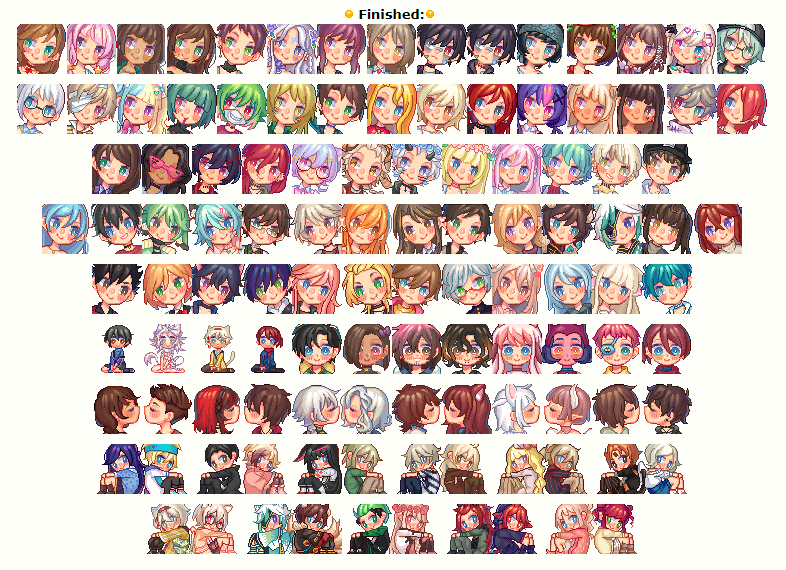 (I decided to put an screenshot because it was taking too long to load the journal ;; )

Finished:

-Alfianowo x 3
-VioletIsDead
-Adler-Hee
-rukuluc
-pufflin
-Createrax
-MangooStudio123
-iKiemera
-cupiovulpes
-nyandrawings
-@ catnoxes
-libertylibra
-Alfianowo
-Yuushiki
-Ysungah
-OokamiHanta
-TheScrapUser
-pufflin
-HoustonCR
-minbun
-SimplyDefault (2/2)