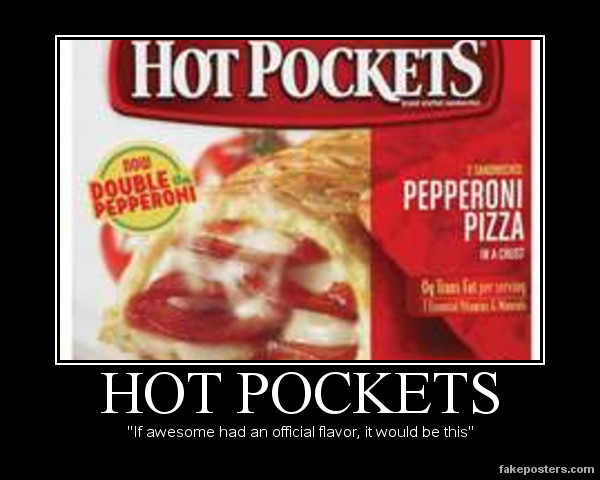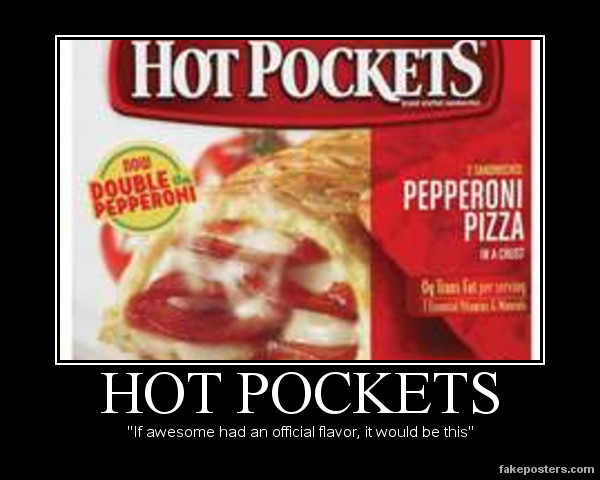 Watch
I bet you all know where this is going...
Anyways, the quote is from the slips for the hot pockets. It says some random stuff but yesterday, it said that and I laughed. I wanted to take a picture of it but I sadly had to throw it away... That and I need to go to school...
Picture is off of Google
I used:
[link]
This is what the desired end result is:

that stuff is NASTY; it doesn't even have any cheese!
Reply

lol i lost my taste buds a long time ago so i don't truly know XD
Reply

I'm sorry. It's kinda hard for me to even imagine not being able to taste (I'd wanna DIE!) But, if u can live past that, then yer a much better person than I!

Reply

it's alright. it's actually pretty funny cuz when i combine random things to eat, everyone stares all "wtf are you eating? do we need to take you to get your mentality check?" XD
Reply

LOL, I think I've seen that! I needz me a Hot Pocket >.<
Reply

~sneaks by wearing a trenchcoat~ I have something you would like: Hot Pockets. You want some? Don't tell the cops.
Reply

o.o Really? *takes it, angelic chorus plays*
Reply

Now that I'm repetively saying Hot Pockets, it almost sounds like a drug... O_o"
Yeah, it must really be the water...

Reply

It is a drug, that's why I have them as less as possible >.> XD
Reply