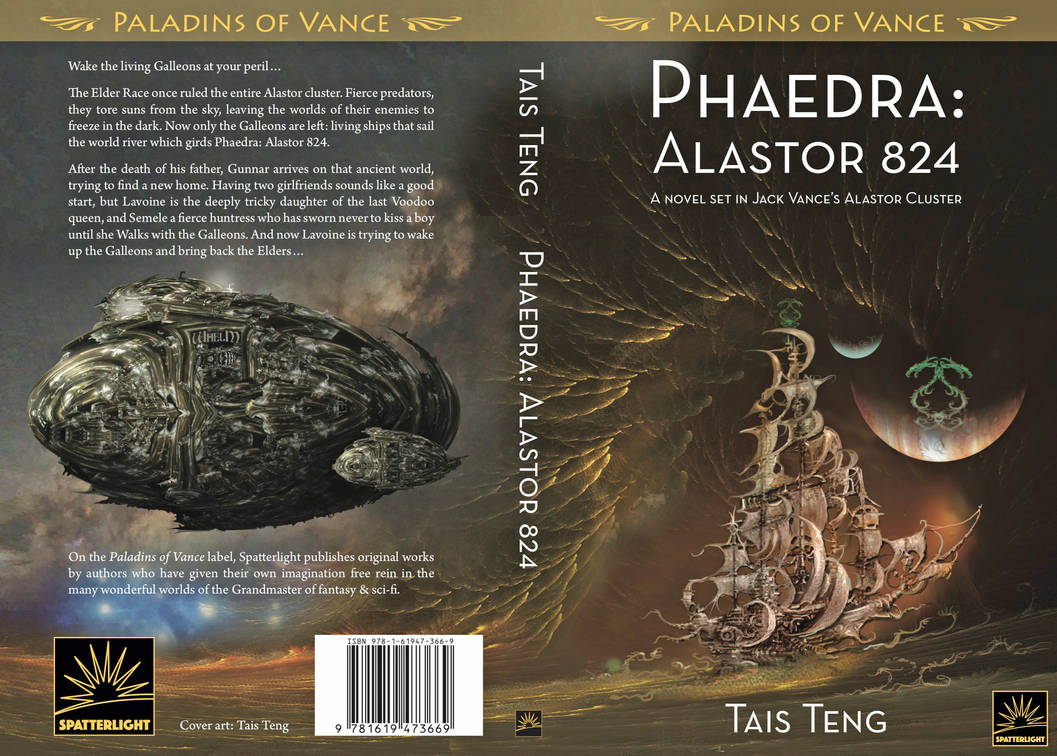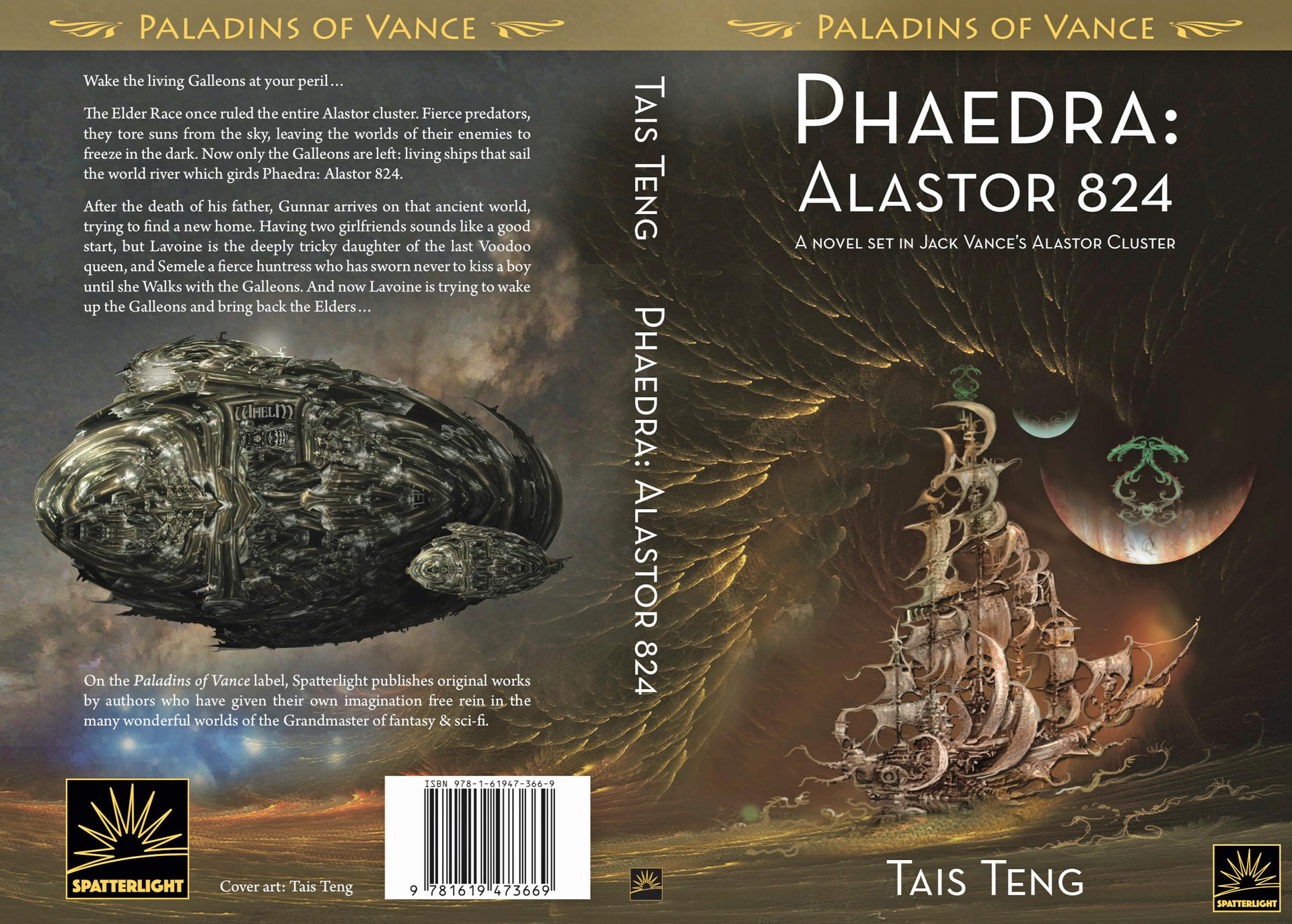 My new novel, set in the universe of Jack Vance,
Blurb:
Wake the living Galleons at your peril...
The Elder Race once ruled the entire Alastor cluster. Fierce predators, they tore suns from the sky, leaving the worlds of their enemies to freeze in the dark.
Now only the Galleons are left: living ships that sail the world river which girds Phaedra: Alastor 824.
After the death of his father, Gunnar arrives on that ancient world, trying to find a new home. Having two girlfriends sounds like a good start, but Lavoine is the deeply tricky daughter of the last Voodoo queen, and Semele a fierce huntress who has sworn never to kiss a boy until she Walks with the Galleons.
And now Lavoine is trying to wake up the Galleons and bring back the Elders...
Buy the paperback:
Voor lezers in NL en BE is de Duitse Amazon site de beste keuze (gratis verzending):