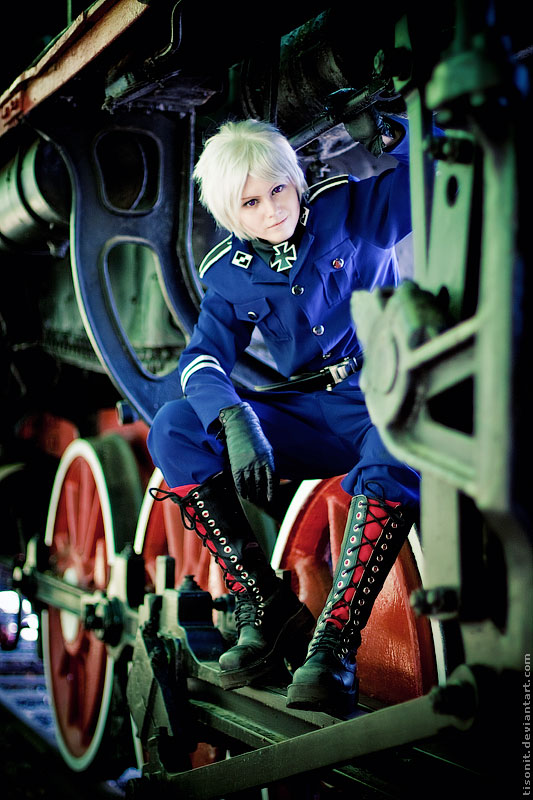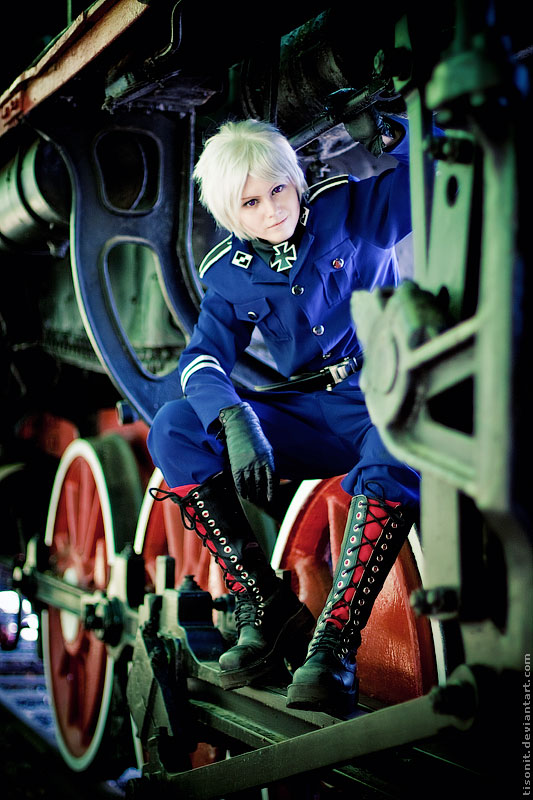 Watch
Fandom: Axis Powers Hetalia
Character: Prussia
Cosplayer: ~
angriberen
Photographer: *
TaisiaFlyagina
Follow me on facebook
Other shoots:
So cool. The idea of the train is perfect, but the best is the posture. I don't see many photos of the wheels, all photos are usually inside the locomotive or teaching, etc... That made it different and original. Very Prussia, yes xD.
The blue light in the photo is another plus. I like the result.
About the cosplay, I love the boots. And her face. The smile xD. I only see two mistakes: the cross iron is too big and the eyes... it's my imagination or they are violet? ò-ó
In any case it's magnificent.

P.D.: The credits are good too. Little but visible. Other people makes them too big, or in the middle, and is look bad.
The Artist thought this was FAIR
14 out of 15 deviants thought this was fair.