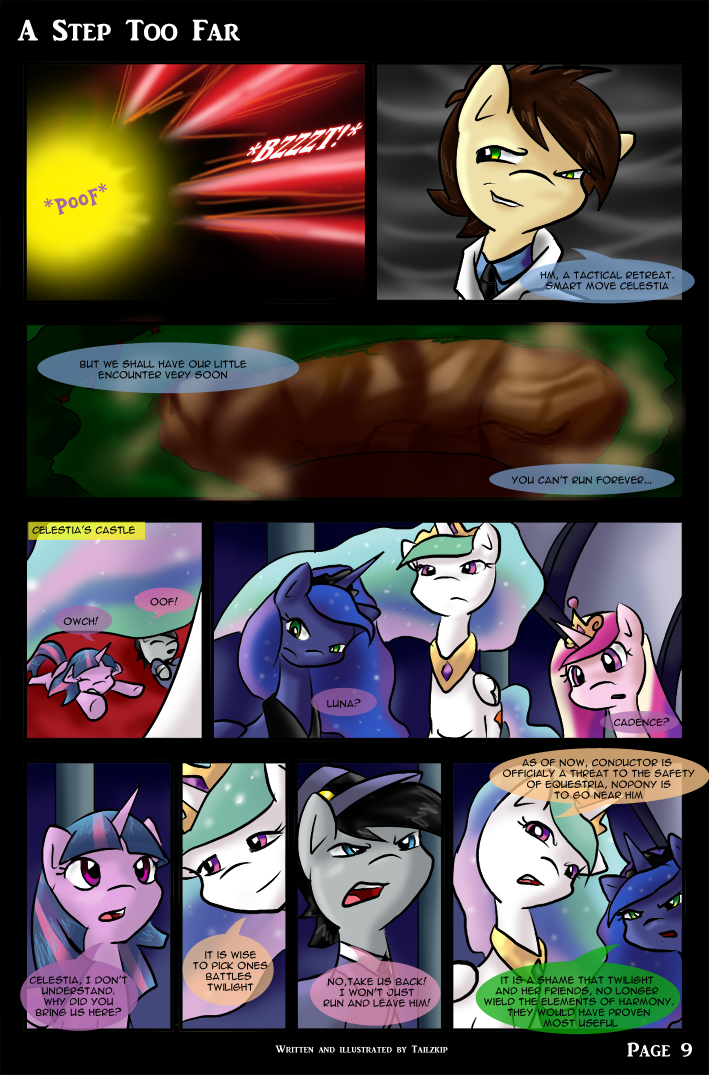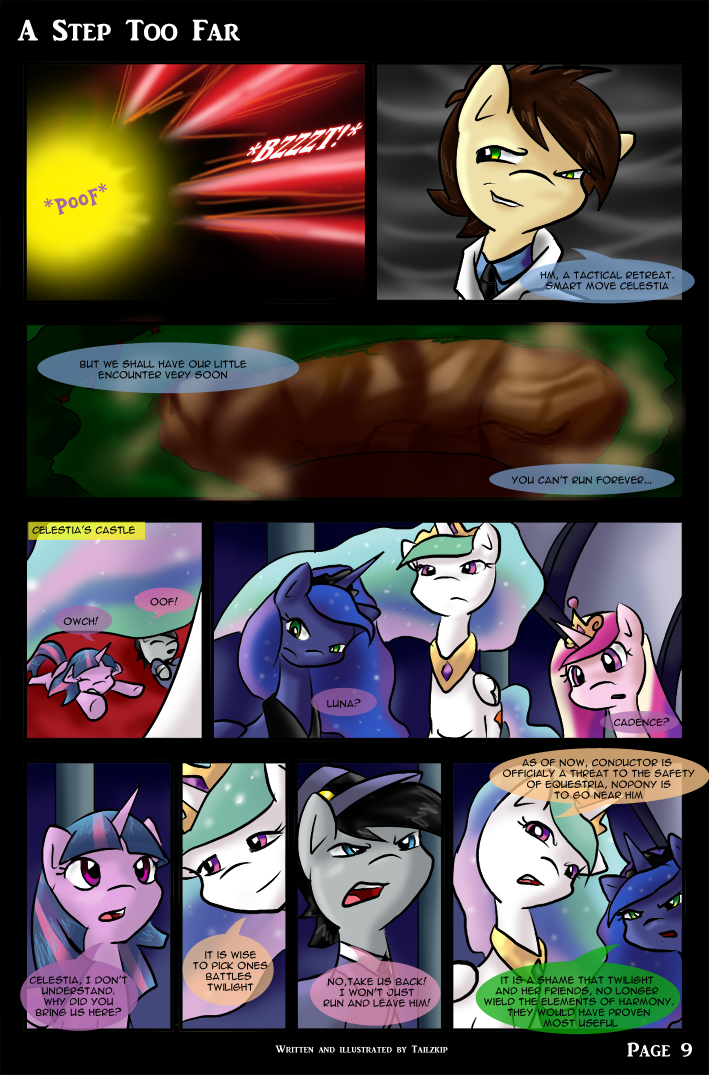 Watch
Twilight: *finds the means to destroy Conductors army* HAH! what will you do now Conductor!
Conductor: oh, I will still destroy you all *pulls the expression in panel 2*
Filly's everywhere: *All run out of seemingly nowhere swooning* DESTROY ME!! DESTROY ME FIRST!
Conductor: Now I have an army of Fanfilles! even more deadly than the Cyberpony's!
Twilight:

Rarity: *dive bombs Conductor from the sky* HE'S MINE! GET BACK ALL OF YOU!!
Twilight: RARITY?!!
*cough*ok, I need sleep, back to the seriousness!
Page 8:
Page 10:
Conductor, Assistant and cyberpony (C) myself
Twilight, Celestia, Luna and Cadence (C) Hasbro