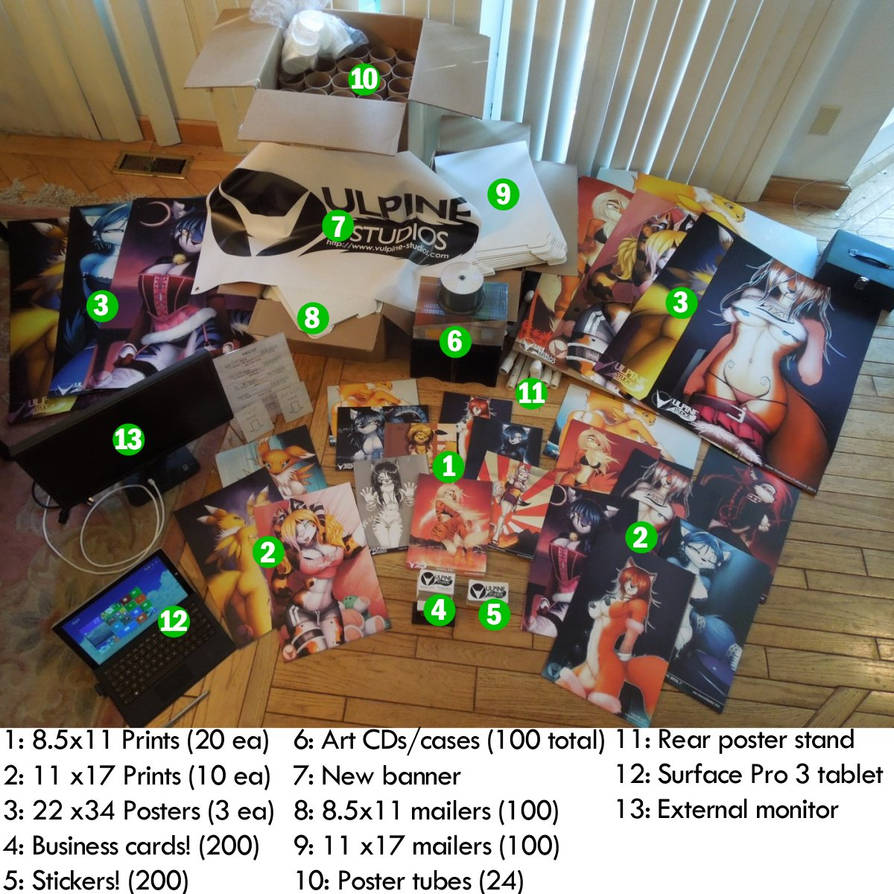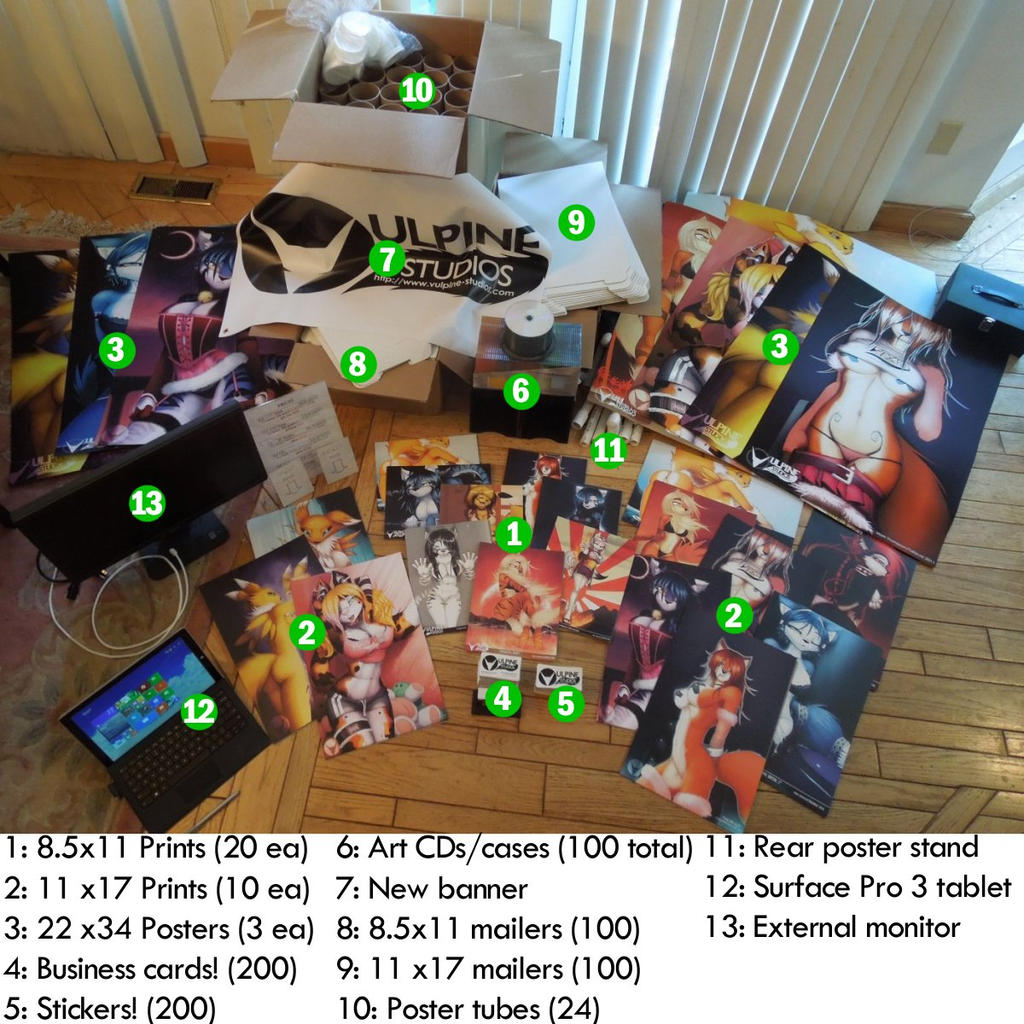 Watch
Anthrocon is fastly approaching (July 3rd thru 6th) but I have all of my stuff ready instead of having to rush like I usually do!

I am at table D-13 in the Dealer's Den.

I was pretty much out of everything so I had to purchase a bunch of new posters, 11x17 prints, and 8.5x11 prints. The print company messed up and gave me double the 8.5x11 prints I had ordered originally, and sold the excess to me half off. A bunch of new envelopes and tubes and a new banner and professionally-printed stickers and business cards (my old ones were done on my printer with low-budget punch-out cards) as well.

The Art CDs I'm selling this year are new, and I will have another submission soon that talks about them more in-depth. It will contain all 3 Art CDs (90 exclusives) plus 75 images I've posted online in higher-res .png files. Unlike previous years, I will just be selling this one CD instead of 2 separate ones.

Also shown is the brand-new Surface Pro 3 tablet. It uses a pen digitizer with pressure sensitivity support, which has worked with SAI and Paint Shop Pro 7. I plan to use this as my portable means of sketching and hopefully can start drawing completely digitally with it. Up until now I have not had much luck with it, as I have to undo/redo my strokes so often using a pen tablet while looking at the screen. Drawing directly on the tablet hopefully will be an improvement. At AC I will have it plugged up to an external monitor so people can watch me sketch.