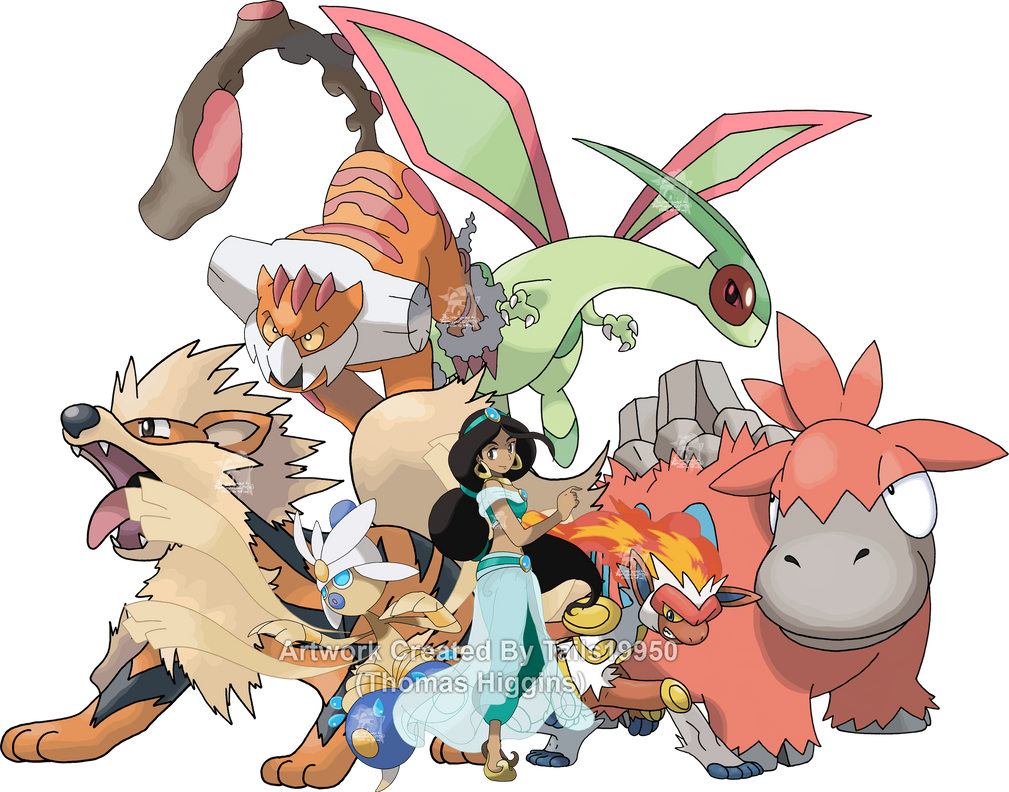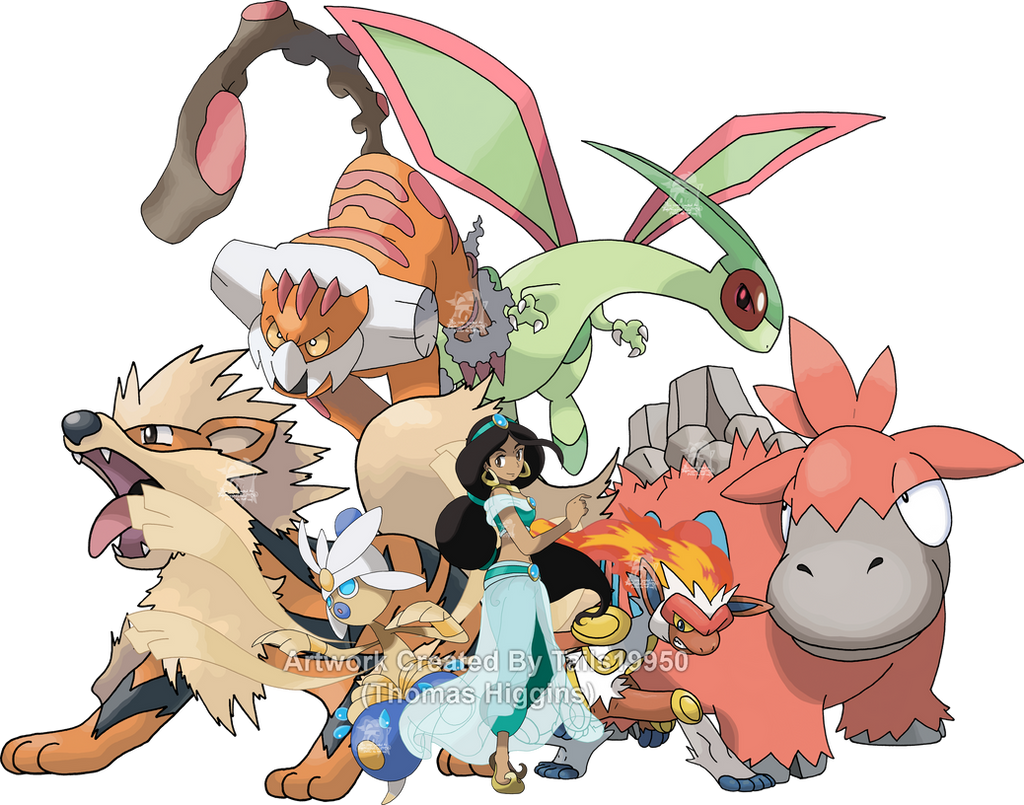 Watch
Here's my artwork of Princess Jasmine as a Pokemon trainer with what I believe her team could be

She has a fire/ground/desert based team and has a shiny Mega Medicham as I found it to be quite fitting for her!
Arcanine - represent Raja
Landorus - Also represent Raja and the Genie too!
Flygon and Camerupt - Desert Pokemon (Also fire and ground types)
Infernape - (Fire type) and although not hers, to represent Abu
Hope you all like!!



If you don't like it, or don't like this team, feel free to commission your own!! If you don't want to do that... then please don't moan! Simple

Artwork made by
Tails19950
Aladdin (C)Disney
Pokemon (C)Nintendo
Please, do not use this artwork!
And please, please just don't steal this, please remember I took my time creating it.