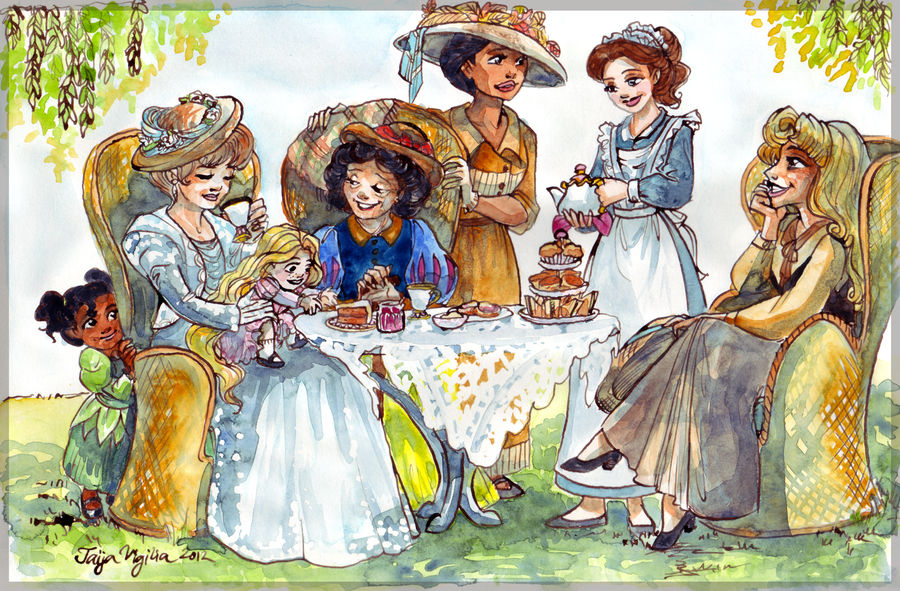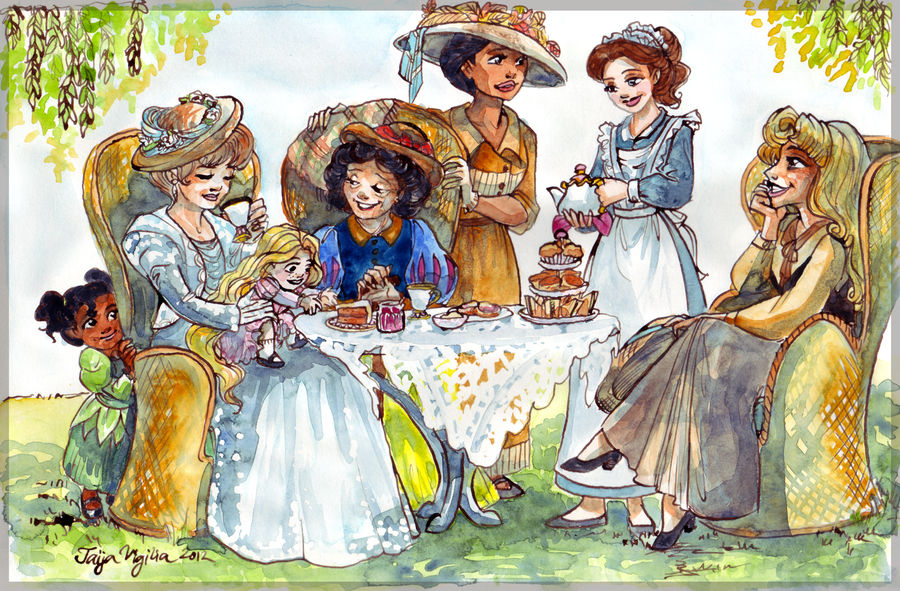 Watch
This was another of the random requests I did on Tumblr. The brief was to portray Disney princesses enjoying a little tea party but they all had to be portrayed the same age as their respective movies (for example Snow White would be 75 years old, Aurora 53, Belle 21, Rapunzel 2 etc).
Left to right: Tiana, Cinderella with Rapunzel on lap, Snow White, Pocahontas, Belle and Aurora.
So it all went maybe a little Downton Abbey but I really liked doing this.
Watercolour and indian ink.
Welp! A Daily Deviation! Thank you so much!!!!

Daily Deviation
Given 2012-04-12
The suggester says, "This drawing is so wonderfully creative, from the gowns, and lighting to the ages of the loved Disney princesses - this is a superb piece!"
Tea time
by ~
TaijaVigilia
(
Suggested by Waterwolf11 and Featured by TheCreativeJenn
)