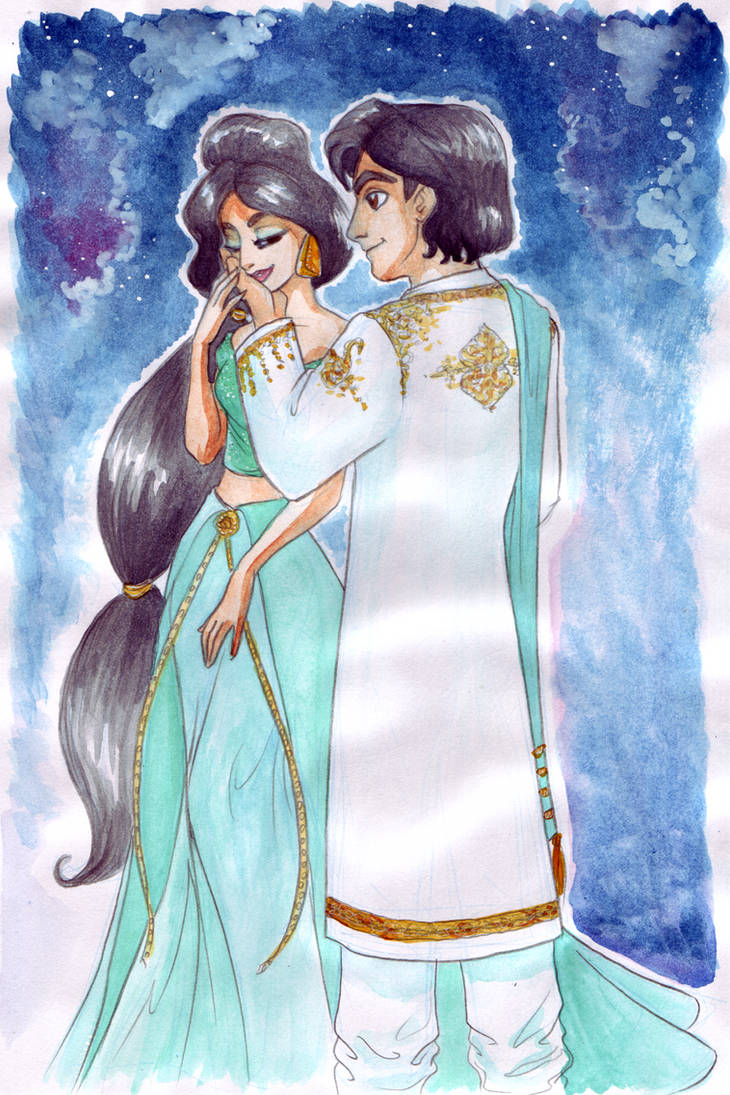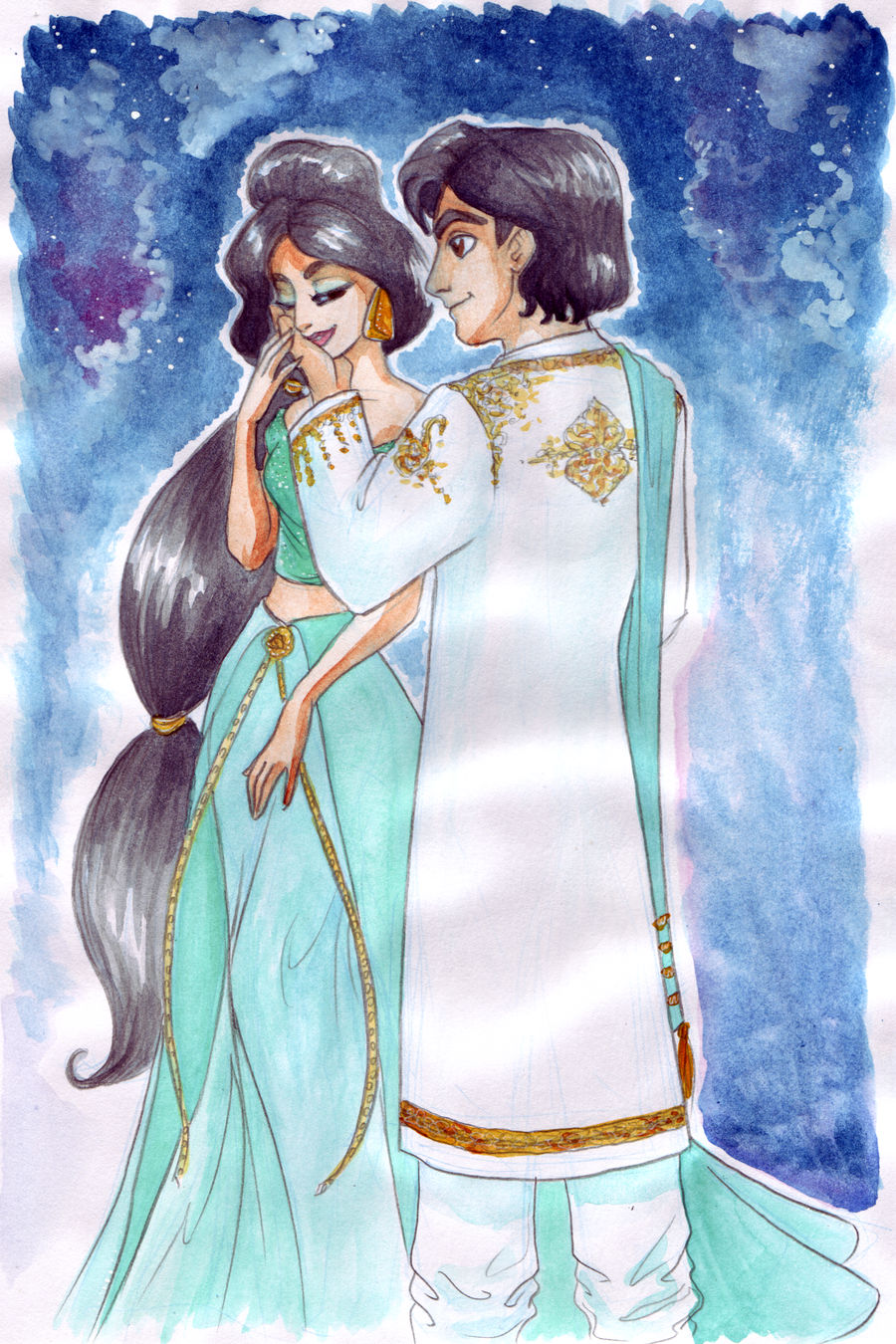 Watch
Princess Jasmine's designer princess outfit. Decided to go for a sherwani for Aladdin instead of a tuxedo.

Watercolours. Characters belong to Disney.

--To clarify some of the comments that I have got: Please note these dresses are NOT my original designs, they are simply fan art of the Disney Store Designer Princess range.