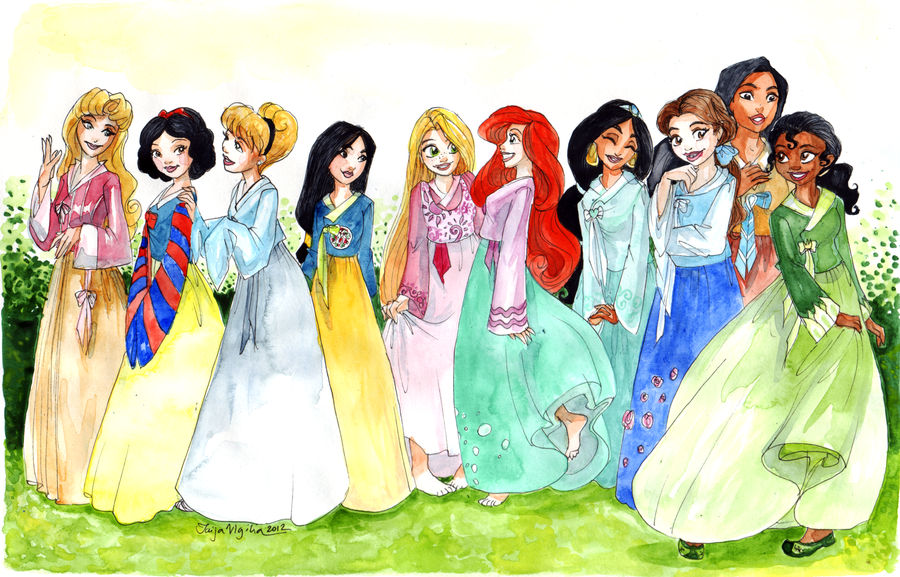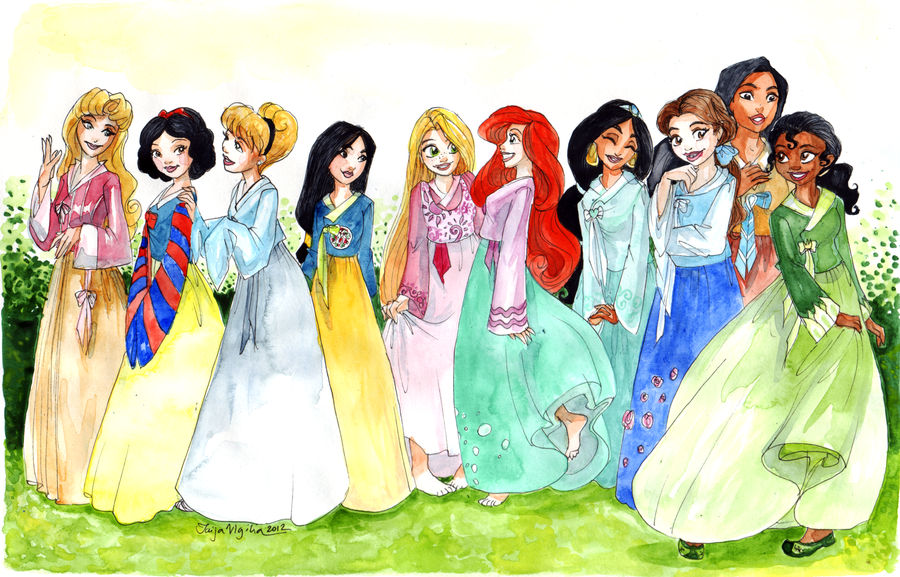 Watch
44,444th pageview kiriban for

Hope you like it!
I must confess my ignorance but when I got a note mentioning drawing hanboks I didn't even know what they were. I mean I had seen lots of pictures of Korean dresses but didn't know they had their own name. So this was both awesome and educational for me.

I tried to make them look "proper" while still maintaining something of each Princess's signature look.
Watercolour and fine marker.