Ben 10 Omniverse Sprites

BrendanBass
504
197

Wig Hairline Tutorial

Malindachan
3,861
163
FF X Kingdom Hearts RPG Demo

ElinTan
3,220
1,508
FFVII - Faces Details in Pen

Washu-M
1,193
164
MMD Disney PACK

Pucaroo16
521
167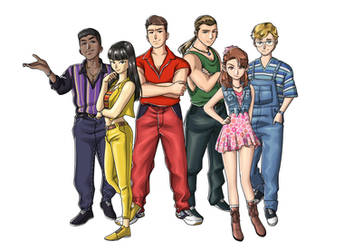 Mighty Morphin Power Rangers

Lysergic44
639
103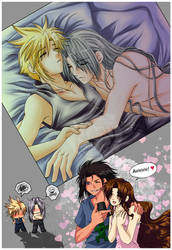 Aww... aren't they adorable?

lucrecia
2,573
256
CCFF7-Sephiroth's secret...8O

meru-chan
7,841
1,271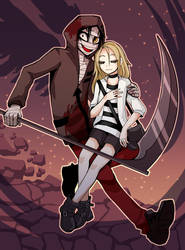 Angels of Death Fanart

Maricu-Mana
402
18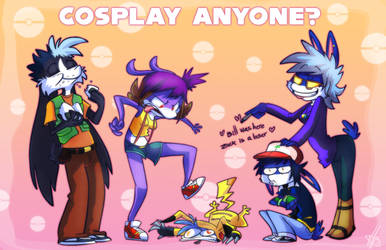 Why do you Cosplay

vaporotem
866
106
FF7CC: Chibi Zack Comin' Thru

ShiroiNeko-sama
3,945
520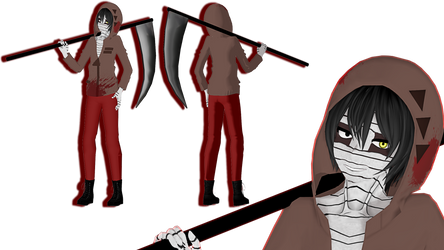 [MMD/Angels of Death] TDA Zack (Isaac Foster)

DinFay
51
8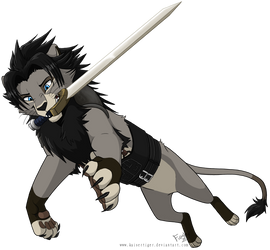 FF Pridelands: Zack

KaiserTiger
2,588
206
Don't Go Sephiroth X Reader
        You walked completely alone, back to what you now called home. The wind blew straight through your clothes, sending shivers all the way to your bones. The cold did nothing to help make this now empty city feel more inviting. Even the birds were all gone away. The trees were bare, there were no flowers, no grass. All that was left was the remnants of what used to be. You pulled open the heavy wooden door to your home and let yourself inside. It may actually be warmer outside than in. After a quick look around, you saw no sign of anyone being home. "I wonder if he left." It was just as well, Sephiroth wasn't the most pleasant person to be around. "It's freezing in here, I'm going to freeze my toes off." After quickly walking to the stove, you lit a fire in it and boiled some water for tea. Trying to warm yourself, you huddled close to the stove and held your hands out for heat. You heard a loud slamming noise come from upstairs, followed by the loud bangin

VampireGodesNyx

VampireGodesNyx
315
45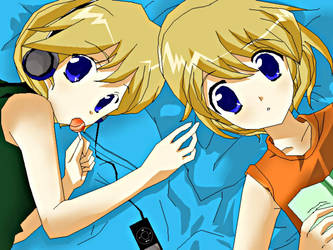 Sprouse brothers

xXxWOLFRAMxXx
234
105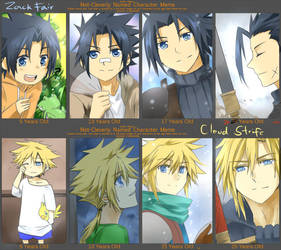 FF7- Age meme ZC

meru-chan
11,812
1,468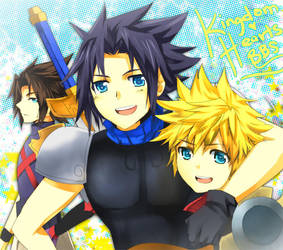 KH- Hero trio

meru-chan
3,553
392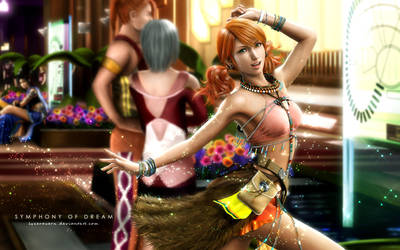 FFXIII: Vanille Wallpaper

lyzeravern
352
88
Final Fantasy Seven Minutes in Heaven Intro
"Okay, since you're all here, I'll tell you what we're doing." Yuffie jumped up on top of the coffee table and pointed at the crowd of people that had assembled together. "I think we should all play a game, and not just any game. We should play seven minutes in heaven." She did a little dance in excitement.
Cloud sighed. "I'm really not interested. I have better things I could be doing today."
"Don't be so boring Cloud. This'll be fun." Tifa nudged him. "Besides, if you were really busy you wouldn't have come."
"I think it'll be great. What's seven minutes in heaven? Never mind, I'll play, let's shut get this show on the road already." Reno pumped his fist up and down excitedly.
"You're out numbered Cloud, so you just have to deal with it." Yuffie smiled wide and hopped down from the table. "Okay, now everyone put your items into this hat, then we can start playing."
"I'm not sure why, but I have a bad feeling about this." Aerith sighed.
"Don't worry

VampireGodesNyx

VampireGodesNyx
237
17
Zack x Cloud: My Chocobo-head

Iwonn
660
123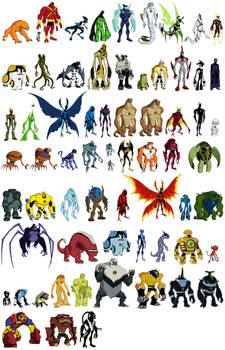 Aliens

BrendanBass
205
36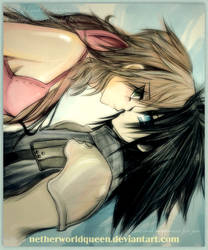 . Zack, Aeris .

NetherworldQueen
1,381
276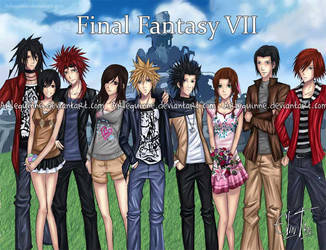 Final Fantasy VII

ElinTan
1,666
437
MMD Hinata DL

MMDKasumi2140
223
80