Ash Ketchum DUELS! [Fanart Mashup Challenge]

MAST3R-RAINB0W
1,082
108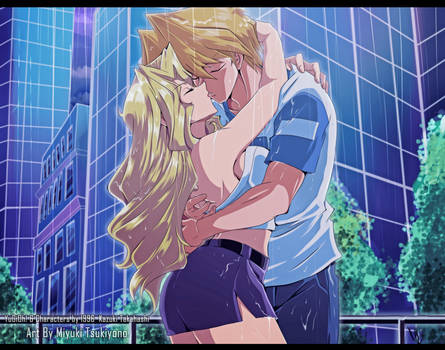 Polarshipping_kiss_in_the_rain

Miyuki-Tsukiyono
296
59
Ascendentshipping - Can't choose

MouHitoriNoBoku
228
96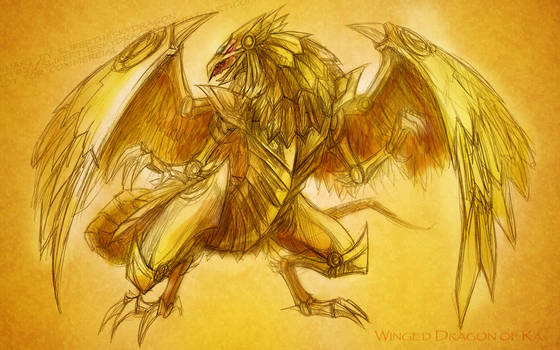 + Winged Dragon of Ra +

slifertheskydragon
2,077
175

IT'S TIME!

ari-6
324
99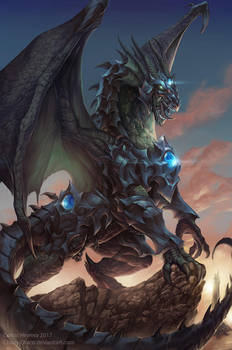 The Dragon Knight - Timaeus

Chaos-Draco
785
43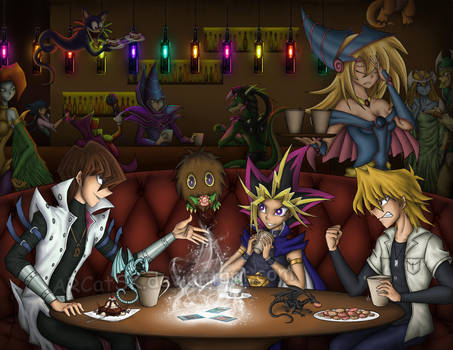 Duel Cafe

ARCatSK
1,017
360
Yu-gi-oh! Series9 MSE Template v1.1 [UPDATE 2-Jan]

CelticGuard
70
79

Tutorial : How To Draw Yugi's Hair

Ycajal
136
15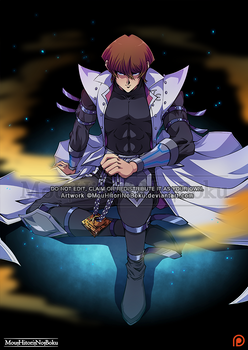 What is mine

MouHitoriNoBoku
344
32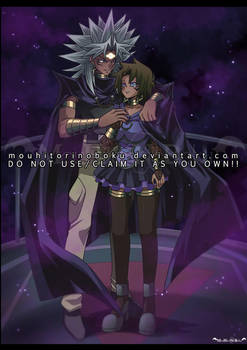 Obscureshipping - Cold + speedpaint!

MouHitoriNoBoku
178
80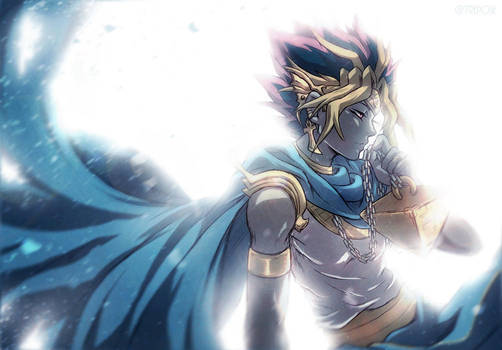 YGO - Nameless Pharaoh

7Repose
282
29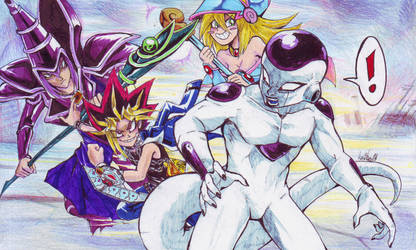 JUMP FORCE

Auroblaze
239
22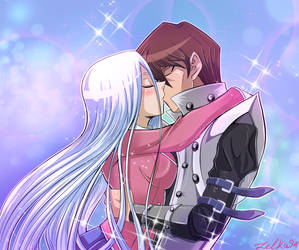 Blueshipping Dating Sim Final Scene

zelka94
386
115
AtemxReader: Thief to Princess Epilogue
You nervously tugged at the top of your white dress that fell to the floor and trialed behind you. Today was the big day, the day you would marry the love of your life, Atem, and would become the Queen of this kingdom. You felt more nervous then back in the days you were forced to steal bread to survive.
You heard someone giggle behind you. "Stop fusing so much (Name), you look amazing." You turned to face the two girls that were helping you get ready. Mana, Atem's childhood friend, was the one who had giggled at your nervousness. Standing next to her was one of Atem's Priestesses, Isis.
Isis stepped forward, holding a beautiful headdress for you to wear. "Mana is correct, you look beautiful (Name)." She gently placed the headdress on your hair and made sure it was in place. "There that looks perfect."
You smiled at the two. "Thank you both for your help."
"Of course!" Mana exclaimed, beaming at you. "Atem will be speechless when he sees you."
"You really think so?" You touched the jad

13Youko

13Youko
256
67
KIIIIISSS

IzawaRiiko
555
75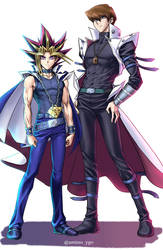 Yami And Kaiba (Colored)

Ycajal
470
53
Egyptian Gods

Tomycase
614
67
Shonen Jump vs Marvel - Interactive

Vitor-Aizen
280
76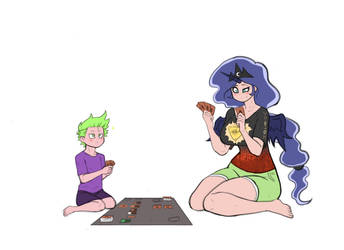 duel!

franschesco
341
43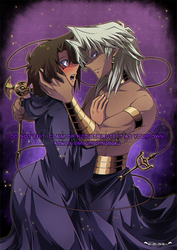 Fate - Ghoulshipping

MouHitoriNoBoku
137
30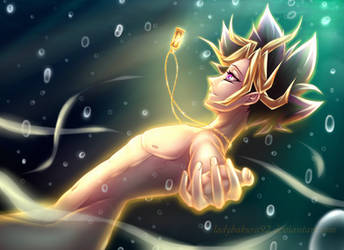 I Have a Name - Atemu

ladybakura92
392
51