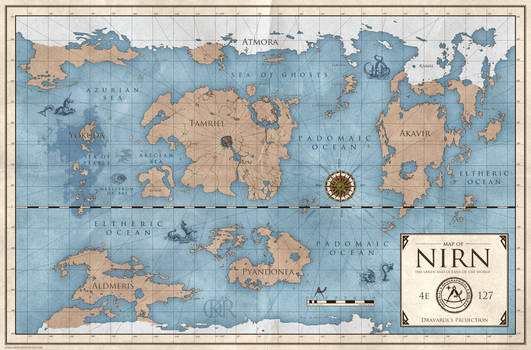 The Elder Scrolls: World Map of Nirn

okiir
784
64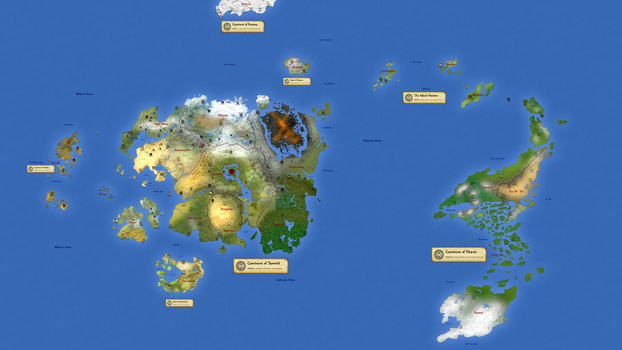 Planet Nirn - Geopolitical

hori873
239
37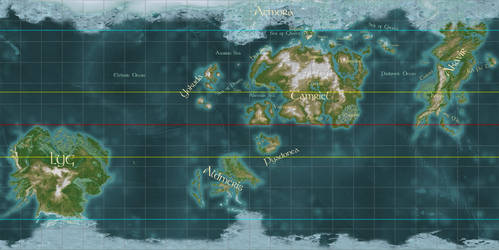 World Map of Nirn

n-a-i-m-a
136
25
Ancient Map of Tamriel

AndrewScrolls
209
54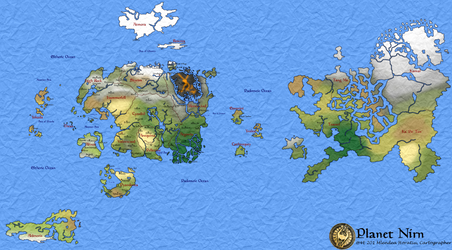 Planet Nirn - Geopolitical (v1)

hori873
44
3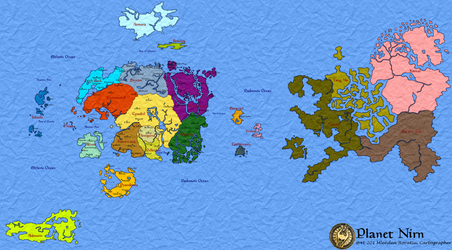 Planet Nirn - Political (v1)

hori873
35
2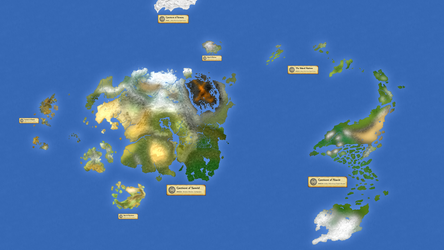 Planet Nirn - Geographical

hori873
16
0

Sinistral Elf Concept

ARTTAiR
48
3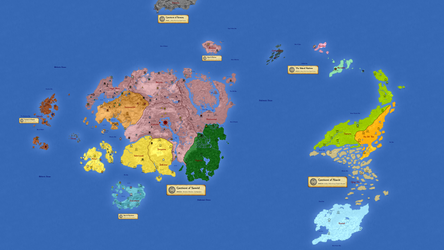 Planet Nirn - Realms

hori873
16
8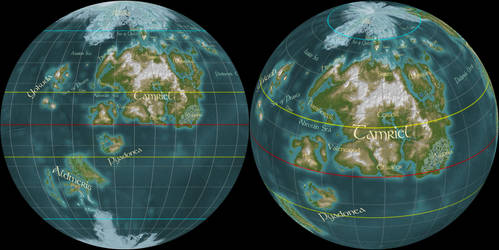 Nirn Tamriel Ortographic And Aspian

n-a-i-m-a
33
7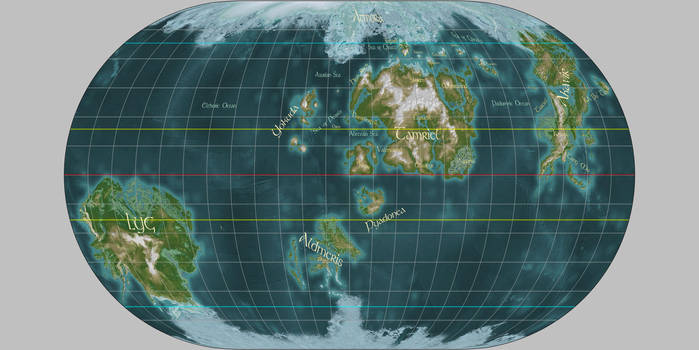 World of Nirn map in Winkel II Projection

n-a-i-m-a
34
0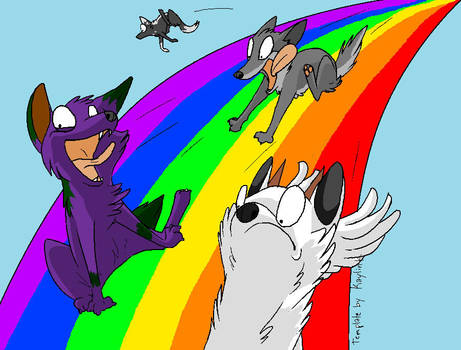 Rainbow glide 8D

Rans-green-moon
14
33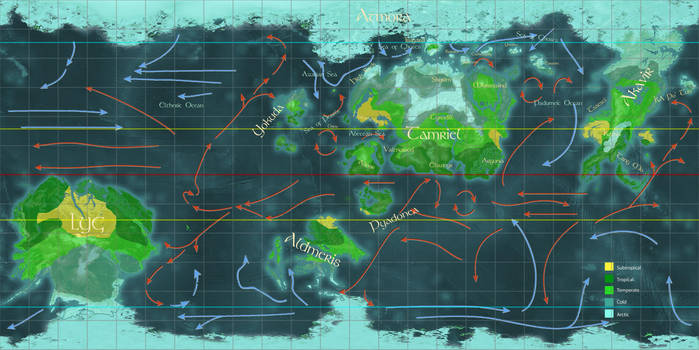 Climates of Nirn

n-a-i-m-a
30
3
Porcelain armour

WilliamWeird
37
17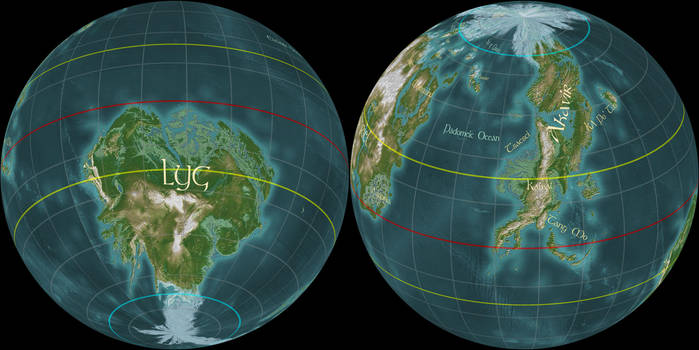 Nirn Akavir and Lyg Ortographic

n-a-i-m-a
19
0
Midgard: A Death World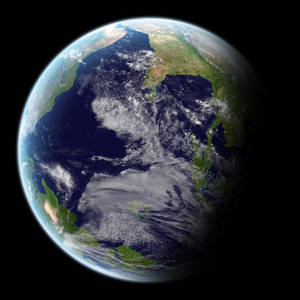 "
The thing about evolving on a death-world is that you don't really realise you're doing so until you get the chance to leave it. Up to that point the presence of carnivorous monsters, venomous micropredators, extreme climatic conditions, geological instability, the most lethal cocktail of microbial and viral life forms in the galaxy and of course the crushing gravity, seemed entirely natural. Until we left Earth we thought ourselves rather weak, frail, defenceless creatures because we only had Earth fauna to compare ourselves to. You can imagine our surprise then, upon joining the galactic community to find ourselves in fact to be enormous, robust and insanely dangerous in our own right.
" - Anonymous
Midgard as seen from space. Looks pretty from here, the wider galactic community would admit, but to them it is by far the most inhospitable planet ever to have spawned intelligent life. There are many factors that play into t

tomme23

tomme23
5
0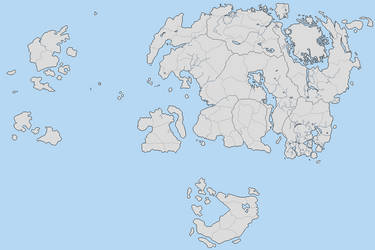 Tamriel E4 201 (Alt Concept)

Sharklord1
18
2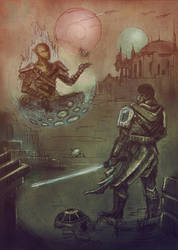 Lord Vivec's lightsaber-meeting with...

Haruwantscookies
10
0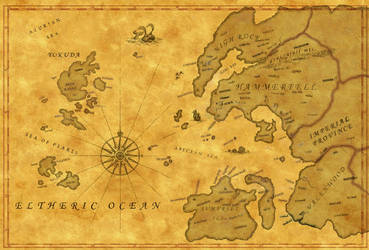 Tamriel West Map improved

Hellfire2079
16
0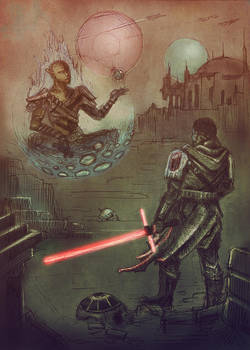 And with a trendy new lightsaber, of course

Haruwantscookies
8
0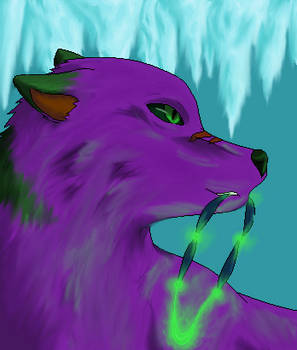 Let It Glow

SewraTatari
7
4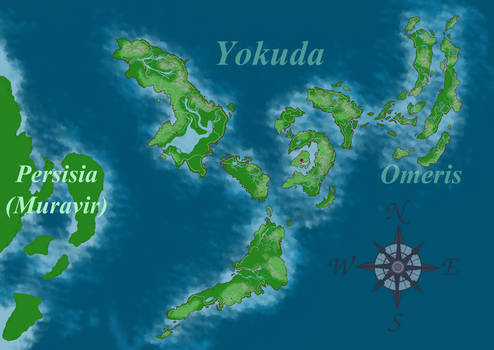 Yokuda - 4E 171

stendarker
7
3