[MMD] Yang Xiao Long - Casual Wear [DL]

TheClassicThinker
140
4
Little Light Dragon| SPEEDPAINT

PricklyAlpaca
953
108
What's your favorite fairy tale? | SPEEDPAINT

PricklyAlpaca
727
33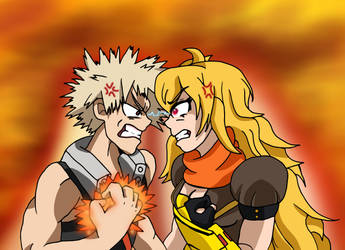 MHA x RWBY - Exploding Hot-Heads

edCOM02
245
115
THE YANG GANG

MAST3R-RAINB0W
816
75
Bumblebee| SPEEDPAINT

PricklyAlpaca
701
100
Family| SPEEDPAINT

PricklyAlpaca
728
38
Sisters| SPEEDPAINT

PricklyAlpaca
700
38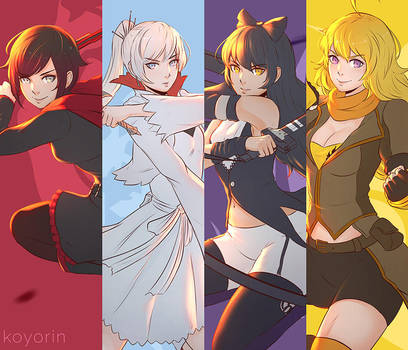 Team RWBY

Koyorin
2,805
35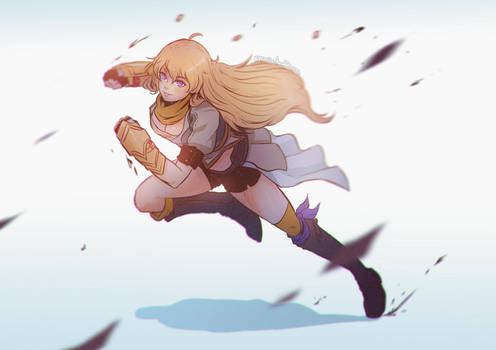 Yang

Koyorin
3,720
63
Yang Xiao Long Chibi

Fat--Cow
516
50
Sun x Yang: Ex boyfriend dibs
Omnipotrent
233
131
Yandere Yang
Beat me to it: ( Yandere Yang X Male New Student Reader )
This is my first time wrighting ANYTHING since highschool.
I do hope you enjoy this.

________________________________________________________________
"Allright class we have a new student joining us today." Professor Oobleck announced to the class, inbetween takeing sips from his coffie mug. "You may come in now." Shortly after that statement, a young man with (H/L) (H/C) hair and (E/C) eyes walked into the class room, and stood next to the professor. "Hello I'm (F/N) (L/N)." (F/N) said while looking over the classroom full of new hunters, and huntresses in training. His (E/C) orbs mostly indifferent, untill he spotted a remarkably beautiful girl with the most radiant golden blond hair he had ever seen. When her violet eyes met his (E/C) eyes both turned a very subtle shade of pink, and quickly looked away.
"Mr. (L/N) just transferred here from (Accademy name) in Mistral; Mr. (L/N) please take a seat". (F/N) did as Professor

IgnobleFiend

IgnobleFiend
109
48
RWBY - To a Tangent

LunarisFuryAileron
890
302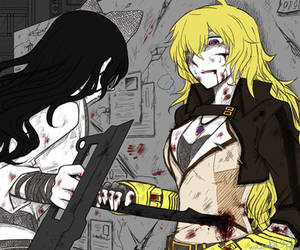 WHY ?
wazabi34
415
36
RWBY - Sleeping Beauties

LunarisFuryAileron
1,302
884
Super Project Cross Tag - Yang Xiao Long

Crisostomo-Ibarra
241
6

RWBY Group Community Comic 5

knives4cash
121
44
Yang in casual clothes

Sunnypoppy
699
48
Yang x Sun: Solar Flare
Omnipotrent
206
103
Fight, Ruby-chan! 4

LunarisFuryAileron
576
143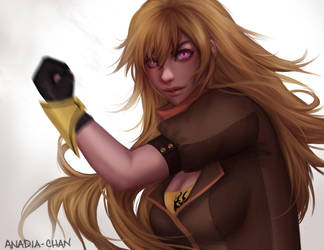 Yang Xiao Long - RWBY

Anadia-Chan
747
79
Yang

Mervonis
369
16
RWBY - Yang

Sunnypoppy
640
44