MMD Silver Locket DL

artimiss1238
68
1
Scratch Textures 2 _large

crazykira-resources
1,811
143
-MMD- Dark Pigtails

amiamy111
802
81
MMD long N curly hair

amiamy111
441
80
Horse Stock 03.

BillTokioHotel
1,138
409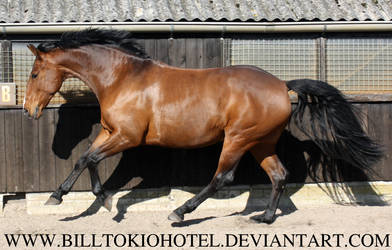 Horse Stock 46.

BillTokioHotel
207
37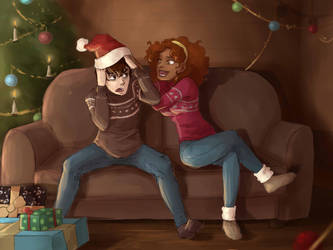 A Very Hades Christmas

sukieblackmore
722
40
Text: Basic Phrases
おはようございます
おはよう
Ohayou gozaimasu / ohayou
Good morning (formal) / 'Morning (informal)
Often said until 11 AM
こんにちは
Konnichiwa
Good afternoon
Often said from about 11 AM to 6 PM
こんばんは
Konbanwa
Good evening
Often said from about 6 PM and on
さようなら / じゃね、また / またね / バイバイ
Sayounara / ja ne, mata / mata ne / baibai
Good bye (formal) / Well, see you later (informal) / See you later (informal) / Bye bye (informal)
おやすみなさい / おやすみ
Oyasumi nasai / Oyasumi
Good night (formal) / 'Night (informal)
Said only when going to bed.
どうもありがとうございます
Doumo arigatou

LearningJapanese

LearningJapanese
132
63
Your OC's Hair
Brought to you by Super Editor
You have the unique opportunity to see a Writer's Guide being drafted.
Some bug of a mysterious nature decided to delete the resource text last January or so and I think the text is gone for good, so I'm re-writing it. This notice will be taken down when this is no longer considered a draft. (Yes, I'm letting you read my draft. Now you have insights into my evil mind...)
*~*~*~The Actual Guide~*~*~*
Most girls are taught that there is a standard, all-encompassing way to take care of hair. You brush it every morning and don't pull the tangles too hard. When you wash it, you use a little bit of shampoo for the hair near your scalp, and a little bit of conditioner for the rest of it to minimize tangles. You should only blow-dry it, curl it, or straighten it on special occasions, because doing so damages your hair.
So we learn the rules and follow them, perhaps tweaking them here or there if necessary. It's just like Mom

MissLunaRose

MissLunaRose
717
387
Messy N Long and Thick hair DL

amiamy111
903
128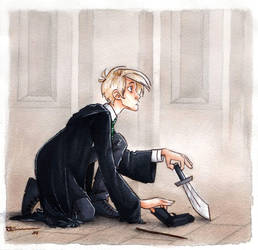 Lower your Weapons!

CaptBexx
639
37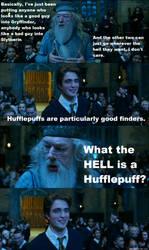 AVPM - Hufflepuffs

Sar-FanGirl
1,025
69

Fisheye Placebo Signature Tutorial - Very In-Depth

Wishlah
423
72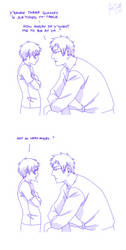 Not so very angry

Hubedihubbe
1,535
103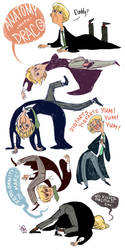 AVPM Flippy Floppy Draco

flominowa
2,472
162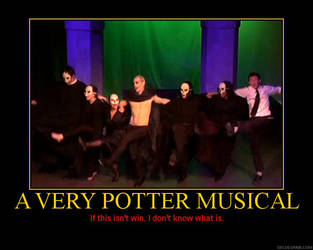 A Very Potter Musical Poster

holidaze
866
136
Zoro X Reader: Wake Up Call
"Hey Guys! We've hit land! Break time~!" Nami called.
The crew cheered and ran out on deck before jumping off to the shore to piss around. Nami watched as everyone ran around like kids in a candy shop. Soon, she realized that something was amiss.
"Huh, I don't see Zoro or _______ out there." She pondered. Looking behind her caused her thoughts to stop short as she saw you lying back on a tree, eyes closed, sleeping soundly. "Well, looks like she's doing her Zoro impression again." She smiled, walking over to you and lightly poking you to wake you up.
After a few pokes and no response, Nami finally smacked your head lightly and woke you with a start.
"Nami! Damn it I told you not to EVER wake me up!" You yelled, flipping shit.
"Woah there! I'm just getting you up cause we hit some beautiful land with a beautiful beach~!" Nami said, motioning to the sun baked sand below.
"…Well, I was sleepin
SheerIridescence
SheerIridescence
501
70
Long pink hair with bangs

amiamy111
605
36

Be my very special somepony.

Coltsteelstallion
2,910
1,258
AVPM- 24 Wallpaper Pack

pettyartist
1,102
177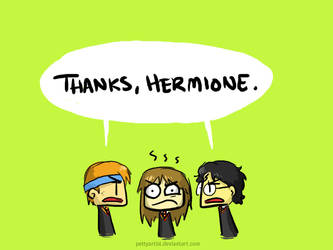 Ten points from Gryffindor

pettyartist
663
77
Red 4

Mihaela-VStock
1,812
371
Fox Pokemon Battle Animation

Culpeo-Fox
1,905
394