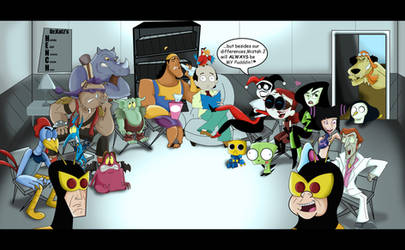 Henchmen Group Therapy with Dr. Katz

xeternalflamebryx
871
198

Chrysalis Red

doubleWbrothers
1,540
278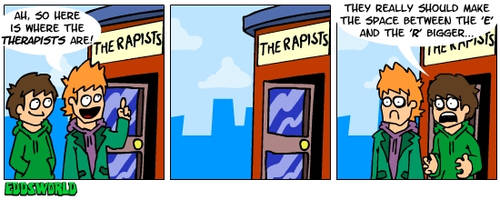 EWcomics No.25 - Therapy

eddsworld
1,667
371
ColorMe - Dragon Head

AndromedasWitchery
57
22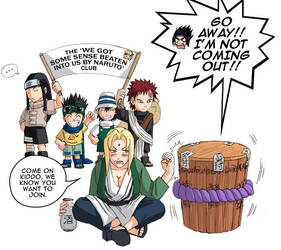 Naruto Therapy

Risachantag
18,956
2,565
Therapy Tripulation

Brosa
2,583
83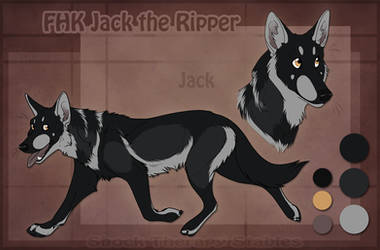 STS Dog - Jack
ShockTherapyStables
345
43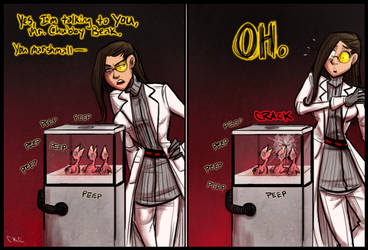 Portal 2 - Art Therapy ENDING

Inonibird
937
93

Moon Tier Extended Vector

SayurixSama
208
18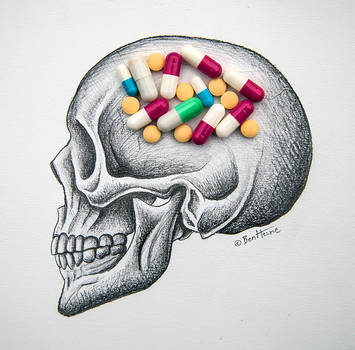 Drug Addiction

BenHeine
274
11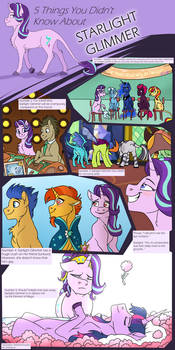 5 Things You Didn't Know About: Starlight Glimmer

Rated-R-PonyStar
199
27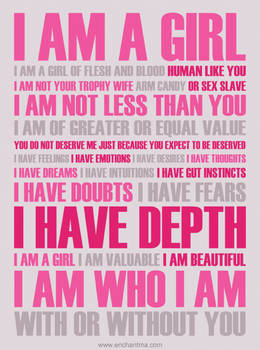 I am a Girl

enchantma
3,913
1,896

Love is Kind

Sugary-Stardust
1,242
112
ColorMe - Water Unicorn

AndromedasWitchery
47
12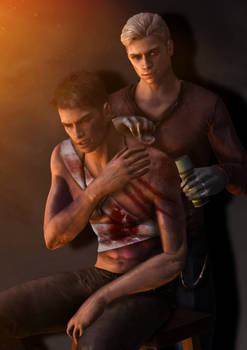 Treatment

AnnaPostal666
269
33
This Is Your Brain On Crafts
Artisan Craft Week
This is your Artisan Craft CV; I go by the handle "Sinistrose Phosphate." Now, if you have known me for a while or have spoken to me before, you may have heard me say something like this: "
I don't consider what I do as 'art'. I consider it as therapy.
" It's definitely something strange for an artisan crafter to say, especially when a lot of artisans and crafters do what they do as a job or a monetized hobby. But I am not being facetious at all. I understand that this may not be a very popular or common take on the Artisan Crafts Community as a whole, but hear me out. Crafting really -can- be a form of therapy; one that has been shown with some research evidence. Today, I would like to introduce you to another face of crafting, one that you might not know before.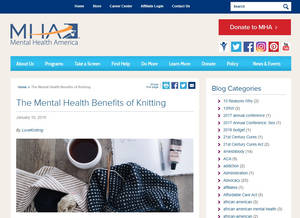 Hot off the press, January 18, 2019
Humble beginnings
We have known for a long time that physical activities can be used as a for

SinistrosePhosphate

SinistrosePhosphate
46
34

Moon Tier Vector

SayurixSama
148
15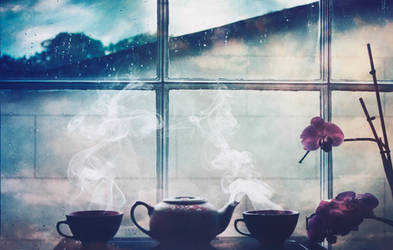 Jasmine Tea

UntamedUnwanted
1,168
68
Love Letters On the Train
Dear Stranger,
I'm leaving this post-it tucked in the side of the train-seat. If you're reading this, you've seen it. I've seen you sit here every few Monday mornings, sometimes tapping a bent, unlit cigarette against your thigh, sipping from your tea (who brings a tea cup onto a train anyway?); sometimes staring at the rain outside, or reading your well-worn, beaten copy of Jane Eyre (I hate that you fold the corners down - it's bibliophilic abuse. I wish the book would papercut you to defend itself a little, but I digress).
You seemed so sad this Monday morning past. Please smile again. I love it when your eyes catch the light of something I'm unaware of, something silently and intimately your own; a secret from the world that makes everything all the more meaningful to you.
- The Passenger
Dear Passenger,
I'm not in the habit of reading post-its from strangers. I found a love-letter hidden in a newspaper once, that the author forgot or was too afraid to send. It made me sad to think

Rosary0fSighs

Rosary0fSighs
717
393
The Girl Who Was Afraid To Be
She speaks to me fondly
of passions and talents,
of guitars and stars,
with such breathless intensity
then stops short and
apologises
for speaking at all.
All because somewhere in her life,
someone she loved broke her heart
by ignoring
her beautiful words
and telling her to
shut up,
keep it down,
nobody cares.
People aren't born sad.
We make them that way.

UntamedUnwanted

UntamedUnwanted
1,755
270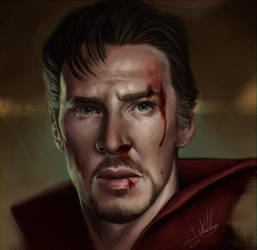 Doctor Strange Portrait

Ink-Mug
254
36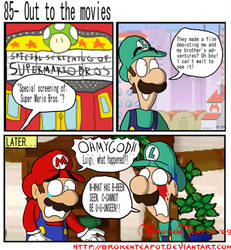 +79. Out to the movies

BrokenTeapot
854
364
Therapy comic page test 4

Brosa
535
93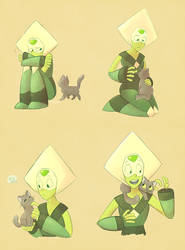 Peridot + Kitty

Phoelion
2,252
114