Feeling the field 5

AngryBee
14
6
Minion May Cry

RAVE-OH-LUTION
17
6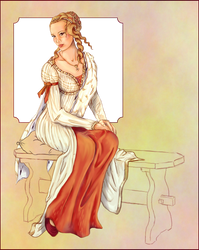 Flaminia Marionno

ElissaKarminakria
34
5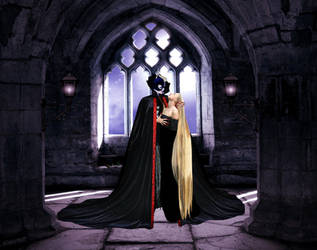 Contessa Simonetta....One Bite

countess1897
14
5
Camurria II

AngryBee
16
14
Camurria I

AngryBee
14
24
Venus and Mars

TheHopelessDreamer
12
23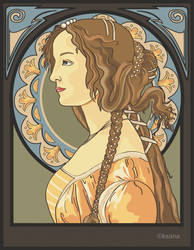 Simonetta art nouveau

rosarija
11
2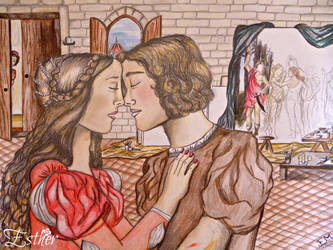 'La bella Simonetta'

TheHopelessDreamer
12
8
Feeling the field 2

AngryBee
7
3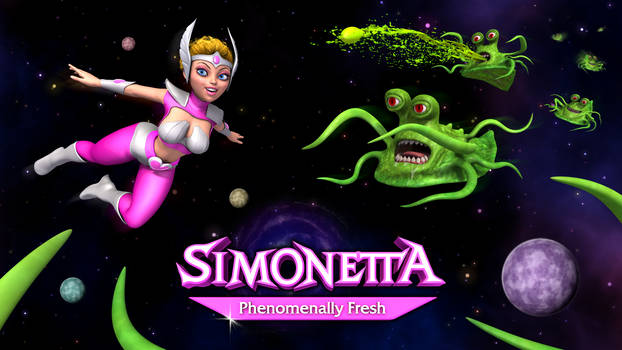 Simonetta Promotional Art

Swawa3D
5
4
Feeling the field 4

AngryBee
6
0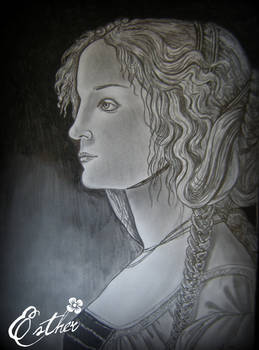 Simonetta Vespucci

TheHopelessDreamer
5
4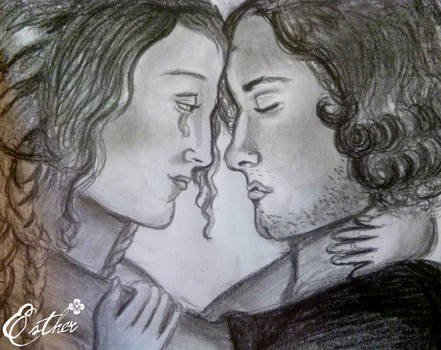 An endless love

TheHopelessDreamer
7
1
The death of my beloved
She looks so peaceful, so pure, so at rest,
Like an angel who with death has been blessed.
She lays there,
The sun bathing her golden hair,
Trapped in glass, her pale tone catches my eyes,
And it only seemed like yesterday we had been in paradise.
Why did you have to go,
My brilliant angel?
I wanted to take you down the wedding isle,
Why did you leave me to suffer, beloved, living in denial?
I had such beautiful dreams of kissing you,
And you loving me back too.
It was too..
It was too soon..
You shouldn't have died in that cold, lifeless night,
God's creatures appear in light,
Why has the Lord cursed you with spitting your own body's juice,
Why has he stolen my chance to love you, too?
And they cry, they all cry,
As these wretched hours, seconds go by,
They all wished that it was them in the coffin,
To be able to stile gaze upon you from above, where you are,
From the heavens.

EmiliadaVinci

EmiliadaVinci
7
0
Feeling the field

AngryBee
18
16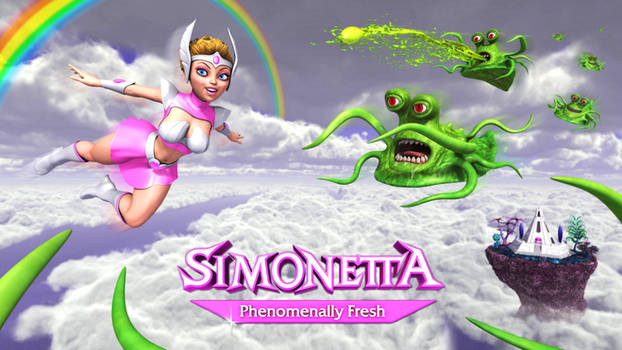 Simonetta

Swawa3D
6
4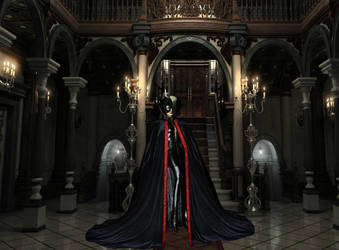 Contessa Simonetta

countess1897
4
3
Old Forgotten Valkyrie

RAVE-OH-LUTION
4
2
Work in progress - Mundus` Pet (Enemy)

RAVE-OH-LUTION
5
0