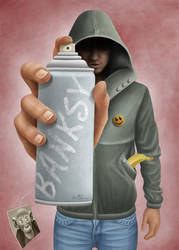 Banksy

BenHeine
161
28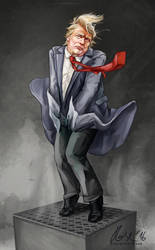 the Trump

MrBonecracker
269
61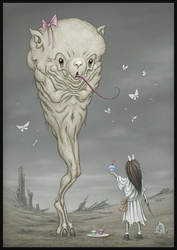 A Tale of Woe

jflaxman
222
17

Like Hetalia for what it is: a historical satire.

LaryssaTheSecond
48
2
Rowan Atkinson

KleopatraAurel
130
62

Things I Learned on dA - 9

Drone-5
137
608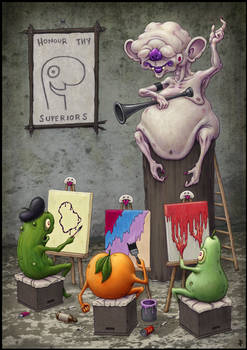 The Art Class

jflaxman
332
88
The Last Brony

jflaxman
163
138
The American Obesity Problem
I have no face. There was a time when I may have owned one, but this is a fuzzy half-memory. In fact, it may be entirely an invention of fantasy. These days, regardless of my history, I know for a fact that I have no face. However, I have been granted a name: The American Obesity Problem. And I am growing in the United States. You may have seen me on television. You may have been witness to my disconcerting back cleavage and mystified by the seamless transition my legs make from my calves into my ankles. You probably saw my unsettlingly large, shelf-like behind as it strained against my tight Capri pants that I swore I would fit into someday and, when I didn't lose the weight, decided to wear anyway because, "If I spend more than $30 on pants I better damn well find a way to squeeze into them." You may have caught a glance of ponytail resting on my back, or a peek at several of my lower chins. But

LightningRodOfHate

LightningRodOfHate
1,381
1,025

Neo Organization XV's No. I: Xhaonroi

isaiahjordan
143
25
Uncle Sam's Debt

CrimsonMagpie
94
57
X-Men: Apocalypse Billboard Simpsonized

brentcherry
318
175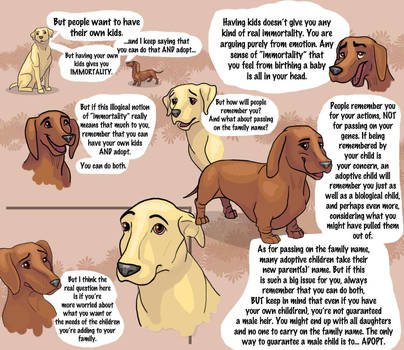 Adoption Logic: Immortality

Unicornarama
47
48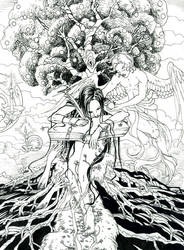 Affliction of Inspiration

AngelaSasser
129
51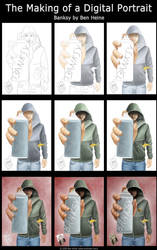 Making of - Banksy

BenHeine
55
8

How to Make an OC

Chiminix
77
51
NOT DESU

Abfc
31
59
How to write a dragon story (SATIRICAL)
Want to write a story about dragons? Awesome! I know an excellent website where everyone loves dragons and so your story will gain lots of attention. I'm talking about DeviantArt! I myself am a proud member of the dragon fans of DA and thus I'll be happy to guide you on your stairway (I meant, wings) to online success.
First of all, you'll have certainly received inspiration from some other stories about dragons or that simply contain at least one. I mean, they're just so everywhere no one has never read one. So, what kind of story should you take inspiration from? The Hobbit, Skyrim, St.George's dragon? SCREW IT! Here is the first rule of dragon fans of DA (which includes me, modestly):
All of them love dragons because of these three stories: Eragon, Dragonheart and How to Train your Dragon.
(Many have also played Spyro, though)
What does it mean? It means that you'll have to completely reverse the classic portraits of dr

RandomVanGloboii

RandomVanGloboii
18
30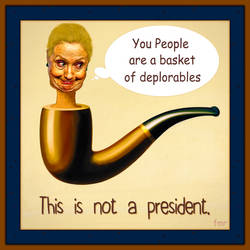 This is not a president

fmr0
28
0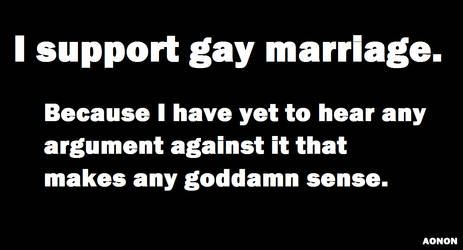 Your Arguments are Invalid

Aonon
88
103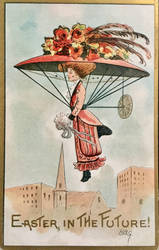 Flight of Fashion

Yesterdays-Paper
30
11
Pastafarian Afterlife.

Rudakzmm
29
6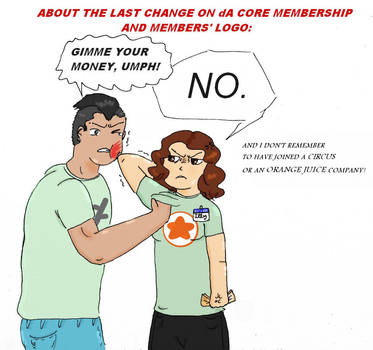 About core membership

IllyDragonfly
21
42