Sleep Paralysis

RevolverWinds
836
120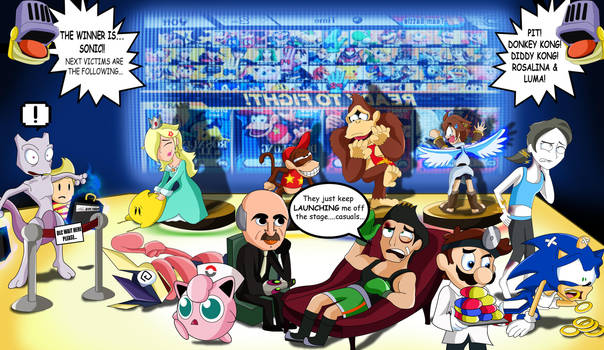 Super Smash Bros 4- Behind the Scenes and Screen

xeternalflamebryx
568
217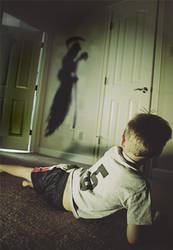 Thanatophobia: Fear of Death

AnthonyPresley
3,077
473
Words Don't Magically Cure Mental Illness

Mintaka-TK
642
232
PE: Procrastination and Creativity
Procrastination and Creativity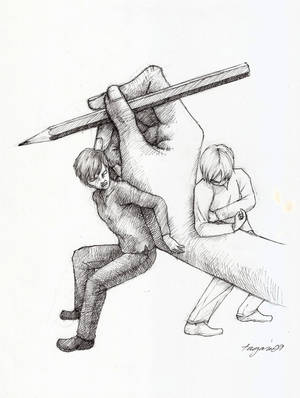 "You can't just turn on creativity like a faucet. You have to be in the right mood.
What mood is that?
Last-minute panic."

Bill Watterson
You are well-aware of the importance of this project, in fact you can't wait to get to it! Too bad you promised your friends to go for a drink, and then there's that movie. Also, your productivity is at its strongest at Midnight, first Tuesday after the Full Moon, starting earlier would be a waste of time. Make sure you are well-rested! After all, is there a better way to prepare yourself for a productive tomorrow than an enjoyable today?

Your diagnosis: Procrastination positive.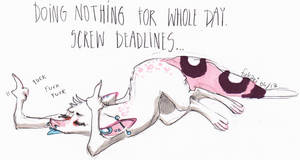 "Someday is not a day of the week."
Janet Dailey
<strong align="left">

jane-beata

jane-beata
608
191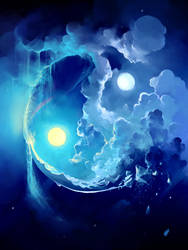 Fuel For Life

AquaSixio
6,889
149
How To Draw v1.3
Part 1: What is Drawing?
This is how I've come to understand the act of drawing. It's best to first set the semantics (the specific meaning of the words) straight, so there are no crossed purposes.
By 'drawing' I mean loosely the act of making visually representative marks on a surface.
Anyone can draw. Anyone can attempt to recreate what they see in front of them - or a scene they imagine - by making marks on a piece of paper. If you hear someone say "I can't draw", slap them for me. As long as they have a moving part to which a pencil can be taped, they can draw.
However, "attempt" is the operative word here... because that's all anyone can ever do. They can come indefinitely close to recreating what they see or imagine, but no matter what they produce, it can always be improved upon. Bear this in mind, I'll come back to it in a moment.
Part 2: Good and Bad
This section is very subjective, so just be aware that what I'm giving you is my opinion on how t

spoonbard

spoonbard
2,896
742
Persona the Ultimate

Cylent-Nite
470
98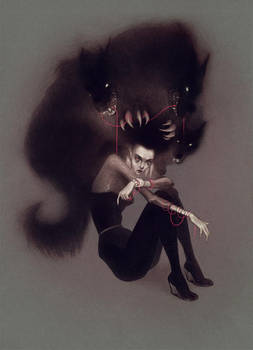 Black dog

LenkaSimeckova
1,212
17
'You have no power over me!'

cartoonjunkie
201
18
Politically Incorrect Freedom Zone

paradigm-shifting
230
236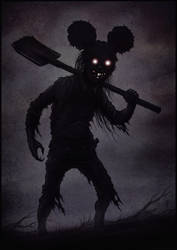 The Happiest Place on Earth

jflaxman
663
69
rose divider

Sugaree-33
134
29
Shattering Illusions

Ascending-Storm
1,453
0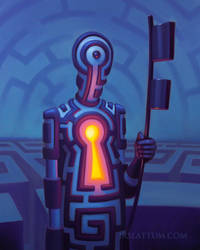 Here All Along

jslattum
335
17

SasuNaru - Seme

tsugitsugi
2,300
549
Stamp: I am an INFP

Jammerlee
300
53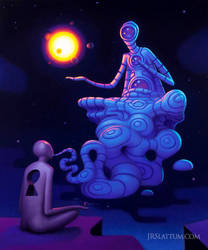 Ghost Signal

jslattum
304
15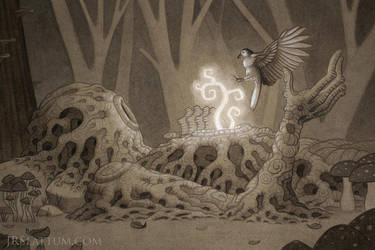 The Visit

jslattum
231
13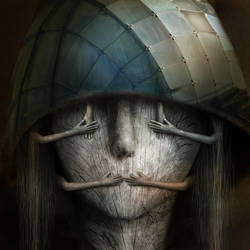 Little Girl Trauma

Softyrider62
883
267
Senua Hellblade Cosplay

elenasamko
201
6