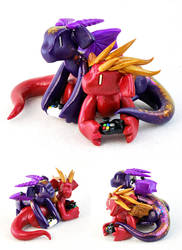 Purple and Red Gamer Dragon Couple

HowManyDragons
258
18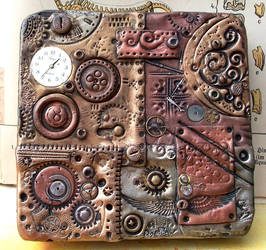 Polymer Clay Steampunk Tin

ValerianaSolaris
280
80
Cake Cutting Template

Talty
228
68
Miniaturists, unite!
I haven't met a single miniaturist in deviantART that hasn't made the same question at least once:
Where do I submit my work?
.
Whether you make dolls, furniture, clothes, props, food, scenery, buildings, trains, wargaming miniatures, models, dollhouses or many other miniatures I'm surely forgetting, at some point or another there's no appropiate gallery to submit our work.
Artisan Crafts / Ceramics, Pottery & Clay / Miniatures
is only appropriate if you use clay, and the next best option,
Traditional Art / Sculpture
doesn't make the cut most times.
As renowned artist
Snowfern
so
eloquently stated
:
"as I'm moving on to different mediums, I really do wish dA had some scale dollhouse miniature section

right now, I can only post my mini clay work under clay -> miniatures, so everything else is quite random, like my 1:12 books are under....bookmaking??"
.
I'm sure we've all felt like this at some point, and ou

Talty

Talty
74
203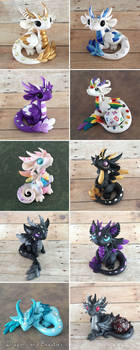 Ebay/ Etsy Sale July 17th

DragonsAndBeasties
1,384
69

Oriental Rainbow Progress

DragonsAndBeasties
3,436
177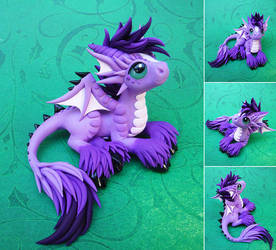 Drakkensteed

DragonsAndBeasties
3,009
147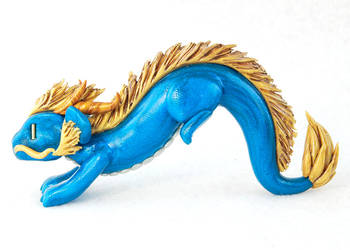 Leaping Blue and Gold Chinese Dragon

HowManyDragons
340
25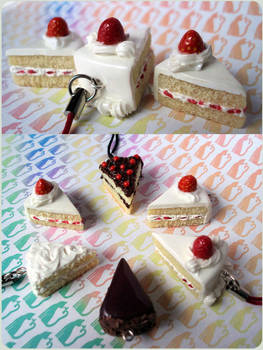 Polymer Clay White Kekes

Talty
411
124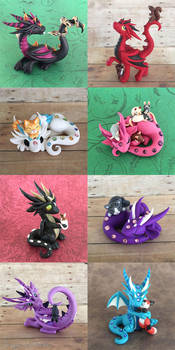 Dragon Pets Sale August 14

DragonsAndBeasties
1,524
153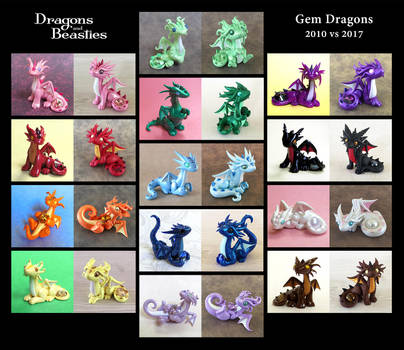 Gem Dragon Remake

DragonsAndBeasties
905
62

Polymer Clay Pancake Tutorial

chat-noir
2,879
232

Polymer Clay Cake Tutorial

Talty
5,250
1,536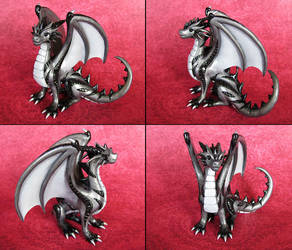 Silver Dragon

DragonsAndBeasties
2,342
109

Etsy/Ebay Sale June 19th

DragonsAndBeasties
1,286
47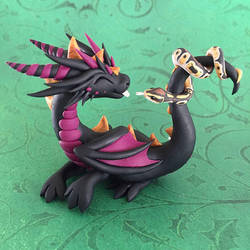 Dragon with Ball Python

DragonsAndBeasties
2,732
182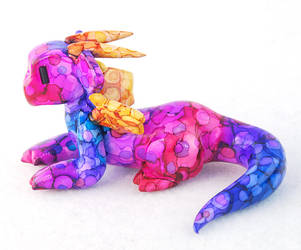 Pink and Purple Ink-Painted Dragon

HowManyDragons
1,350
71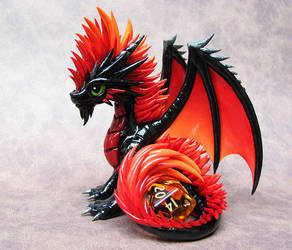 Firey Mohawk Dragon

DragonsAndBeasties
3,673
182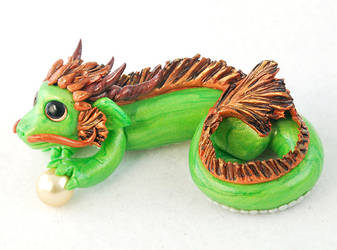 Green Chinese Dragon Figurine

HowManyDragons
369
23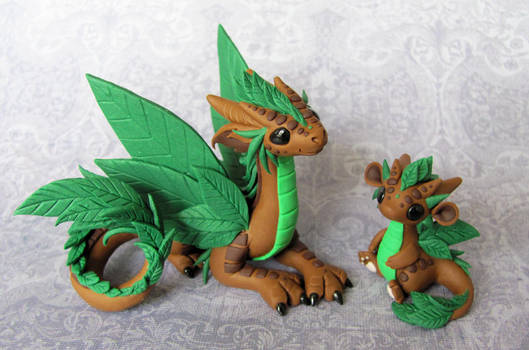 Leaf Dragons

DragonsAndBeasties
7,109
582

Polymer Clay Bowl Tutorial

chat-noir
1,220
84
Talty's Price List
Important: All prices are in USD (United States Dollars). Prices don't include shipping. Shipping is $4.50 anywhere in the world for as many things as you order and it includes tracking. I reserve the right to change any price at any moment as I consider it necessary. The prices reflect not only the materials, but also the time and love I spend to perfect each piece, therefore they're not negotiable.
This is only the price list, if you want to see my commission info please visit this page: http://fav.me/d4j5cr3 Questions? Don't see the price for something? Want a custom commission of something entirely different? Ask me!! I love custom commissions

A lot of the things in my gallery are already in my
Storenvy
! You can also find some of them in my
Etsy
.

Simple Earrings $7-10

Includes chocolate chip cookies, and simple rose earrings. Can be stud or hook earrings

Talty

Talty
25
63